Plan on purchasing new furniture pieces before moving? Instead, consider the numerous benefits associated with buying second hand furniture in St. Louis. Whether shopping at a thrift, consignment, or vintage store, you can score high-quality items at incredible prices.
If you've never purchased used furniture before, there are several major perks in doing so. One of the biggest is the lower cost that you'll pay. Depending on where you decide to shop, you can expect to spend anywhere between 20 percent to 50 percent less than the original price of a piece. Buying second hand is also a great option if you are looking for furniture choices that are unique, higher quality, and environmentally friendly.
Finding used furniture in St. Louis, Missouri is easier than you might think. You can find second hand pieces — such as couches, dressers, chairs, and entertainment stands — at consignment, vintage, and thrift stores. Each of these store types is slightly different from one another. For example, vintage furniture stores focus on selling pieces that are from past decades, whereas a consignment store is more likely to have modern furniture items. Some new furniture stores also have a section dedicated to gently used chairs, sofas, tables, and the like.
Here is our list of top places to buy used furniture in St. Louis:
View this post on Instagram
The Green Shag Market is one of St. Louis's most unique second hand stores. Funky and offbeat, individuals seeking previously owned furniture can always find something one-of-a-kind at this consignment store. They also run open-air markets throughout the year.
Whether you're in search of a dining room table or a rare lamp style, this shop offers a superior selection of mid-century and vintage items. Discover out-of-the-ordinary pieces that can be used anywhere in your home. Hands down, this is the place to go if you'd describe your style as fun, eccentric, and full of personality.
Since the focus of this store is vintage furniture and decor, you'll find brands from the past and present.
The Green Shag Market showroom is open Friday through Sunday, 10am-5pm. Located at 5733 Manchester Ave, St. Louis, MO 63110. (314) 646-8687.
View this post on Instagram
Established in 2011, The Green Goose Resale & Consignment serves as a popular St. Louis area store for used furniture and other pre-owned goods. Focused on environmental responsibility and the local economy, the team behind this business is highly-conscious of their impact in the community. They only accept items that are in excellent condition to ensure customer satisfaction. "The Goose" — as it is affectionately referred to — is located in the St. Louis metro area in Webster Groves.
The Green Goose Resale & Consignment specializes in high-quality furniture and decor that is currently on-trend. Individuals interested in browsing their inventory can check out all showroom items online.
Since The Goose is a resale and consignment store, the manufacturers that they carry changes frequently. However, when evaluating an item for consignment, brand names are listed as a critical factor.
The showroom is open Tuesday through Friday from 10am to 6pm, Saturdays from 10am-5pm, and Sundays from 12pm to 5pm. Located at 1267 S Laclede Station Rd, Webster Groves, MO 63119. Call with questions at (314) 961-4444.
View this post on Instagram
The Refind Room – One of St. Louis's best furniture consignments
As the double meaning of its name suggests, The Refind Room connects customers with stylish and sophisticated pre-owned furniture and decor. Recognized as a leading furniture consignment store in the St. Louis area, individuals can visit two separate locations to peruse their selection. The main store is located in the St. Louis suburb of Brentwood. Additionally, clients can check out what is referred to as The Annex — a 5,000 square-foot warehouse in the city — that features a plethora of used goods. On top of offering an outstanding selection of quality, lightly used furniture, they also provide furniture customization services.
The store focuses primarily on carrying a high-end selection of stylish used home furniture. Prospective buyers can check out their complete inventory online before visiting in-person. Almost every kind of pre-owned furniture item can be found here. Those who are seeking upscale furnishings will find that The Refind Room's inventory is particularly suited to their preferences.
Since The Refind Room sells high-end furniture and decor, it is common to encounter designer brands at this store. There are also rare antique pieces that were built by some of the most prestigious furniture companies of their time. If you are looking to decorate your home with an unparalleled selection of upscale furniture and decor, this is the place to look.
Plan your visit to the showroom Tuesday through Friday between 11am and 5pm, and Saturdays from 11am until 4pm. Closed Sundays and Mondays. They are located at 2525 S Brentwood Blvd, Brentwood, MO 63144. (314) 962-7666.
View this post on Instagram
The St. Louis Consignment Gallery, which recently moved to a new location, operates on a unique business model. For $25 per month, individuals can sell quality, gently used items in a bustling commercial space. The consignment gallery also offers delivery services (for those buying larger items), financing, and layaway payment options.
This top-rated store is well-known for carrying an extensive selection of residential furniture. Customers love the mixed selection of modern and vintage pieces available on the showroom floor.
As with many of St. Louis's other used furniture stores, the brands that the St. Louis Consignment Gallery carries are largely random. Thanks to their commitment to quality, it is easy to pick up brand name furniture items.
Hours of operation are Mondays, Wednesdays, and Sundays from 12pm-5pm, Friday from 12pm-6pm, and Saturday from 9am-6pm. Visit them at 3217 Woodson Rd, St. Louis, MO 63114. Have questions? Call the St. Louis Consignment Gallery at (314) 254-4777.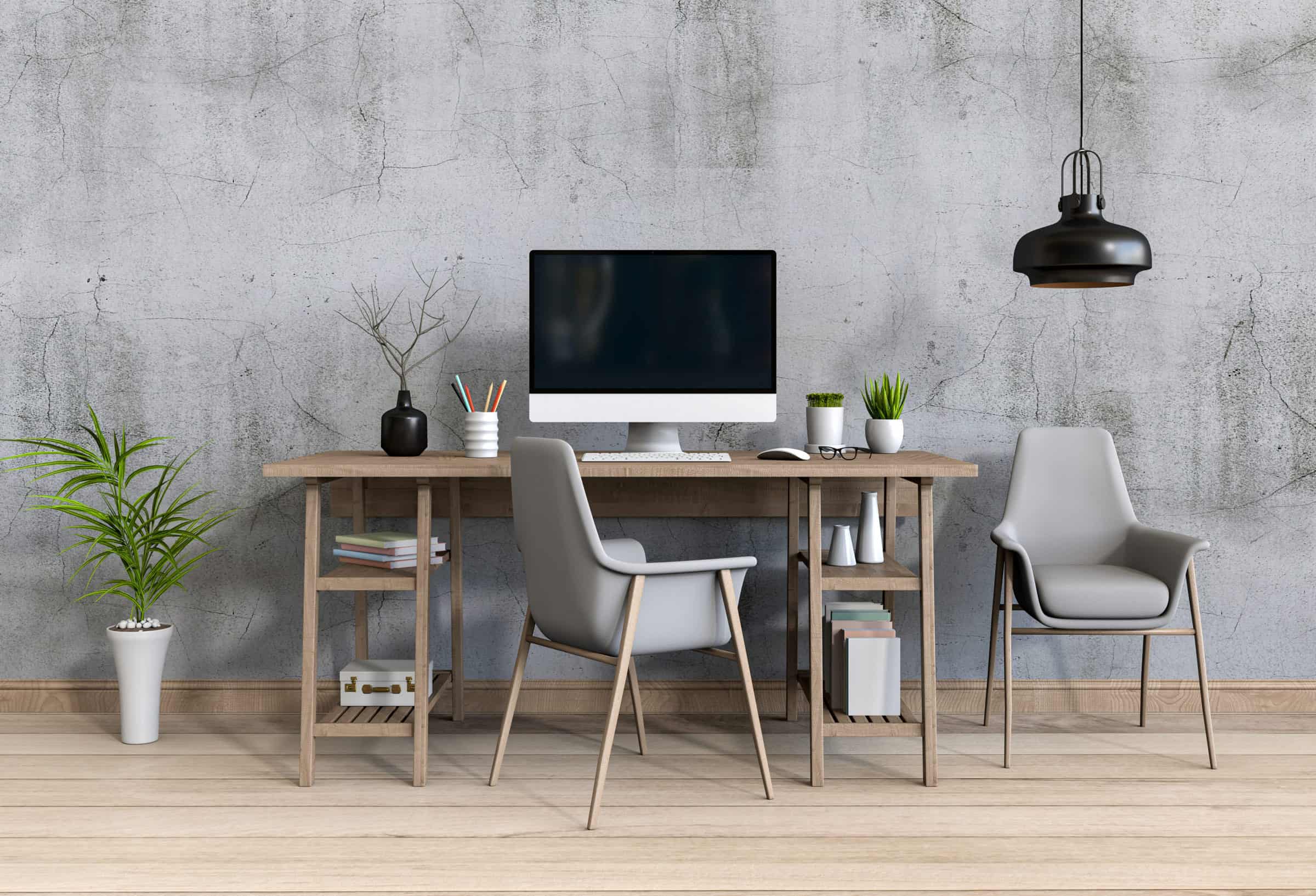 Situated northwest of the city center, Encore Consignment Gallery is a highly-rated used furniture store. Providing an impressively organized shopping experience, all furniture pieces are grouped together according to their style and function. This helps customers better imagine how each item would look when fully styled. In addition to running the showroom, Encore Consignment Gallery also assists in estate sales for local clients.
Finding perfect, gently owned home furniture is a pleasure when shopping at Encore Consignment Gallery. Thanks to their highly selective procurement process, only the best items make their way onto the showroom floor. When looking around, don't be surprised if you fall head over heels for one-of-a-kind lamps, chairs, desks, wall decor, and couches. On their website, you can browse the latest arrivals in a variety of room categories.
The brands that you will find at Encore Consignment Gallery vary depending on the day.
The showroom is open Monday through Saturday from 10am to 5pm, and Sundays from 11am until 4pm. They are located at 10821 Manchester Rd, Kirkwood, MO 63122. Call the gallery at (636) 220-9092.
Miriam Switching Post – Devoted to providing upscale used furniture while supporting local students
Focused on delivering a high-end selection of designer furniture, Miriam Switching Post carries some of the best used furniture items in St. Louis. Customers are especially fond of shopping at this resale shop, since all proceeds go to support local students and families in need of tuition assistance. Nearly all workers at the store are volunteers.
Branded as an upscale resale boutique, this store only carries top-quality, gently used pieces of home furniture.
Individuals seeking designer brands should make Miriam Switching Post their first stop.
Visit the store Monday through Saturday between 10am and 4pm. The showroom is closed on Sundays. Find Miriam Switching Post at 292 Hanley Industrial Court, Brentwood, MO. Call (314) 646-7737 with questions.
View this post on Instagram
So Jeff Retro – Antique Furniture & More in St. Louis
Located between the Benton Park West and Gravois Park neighborhoods, So Jeff Retro has become a favorite antique furniture store in St. Louis.
The store specializes in eclectic home furniture pieces. Customers will find an always rotating selection of unique artwork, rare items, and high-end rugs.
Spanning a variety of decades, showroom visitors can encounter brands from a variety of time periods.
So Jeff Retro can be found at 2623 Cherokee, St. Louis, MO. The store is open every day of the week from 10am until 6pm.
St. Louis Used Furniture Store Map
Buying Used Furniture Online in St. Louis
There are plenty of well-established websites for buying used furniture in St. Louis.
If you are in the process of moving to St. Louis, our experienced team can help. No matter what stage you are at, we can set you up with the residential services that make sense for your needs. Ensure a smooth and seamless transition by contacting us today at 800-747-4100.