Are you getting ready to relocate within Greater St. Louis? Whether you're just changing neighborhoods, moving to St. Louis, or leaving the state for new opportunities, you probably already realize just how complicated and stressful the experience can be.
Cost is one of many concerns on your list and you may be wondering whether you should handle the relocation yourself or turn to experts. How much do movers cost in St. Louis? Is it worth it?
Many factors must be considered to give you an accurate cost. This guide will help you understand how St. Louis, MO moving rates are determined, what can increase or lower your costs, and how to budget for your move. However, we are only covering moving costs in St. Louis for local moves. These are relocations within the metro area that are completed by the same crew same-day and generally have an hourly movers rate. Long-distance moves usually have a flat per-job cost.
Major Factors Affecting Your Moving Costs in St. Louis, MO
When you request an estimate, the relocation company will ask questions about your move, home, and belongings. A free assessment will be done in your home or virtually to make sure all of the elements below are considered. This is important because it ensures your estimate is as accurate as possible.
How much are movers in St. Louis? You will pay an hourly rate for a crew to help you. Most of these factors affect your total cost because they affect how long it takes to complete your move.
Distance
The first question you will be asked is the addresses of your origin and destination. As long as your distance is within 25 to 50 miles (but not across state lines!), it will qualify as a local relocation with an hourly rate. If the distance is too great, it will be priced as a long-distance relocation.
The distance also affects how long your move will take. Travel time will be charged at the same rate as other services like packing and loading.
Move-in/Move-out Dates
The next question is: when are you planning to move in/out? Not all factors that impact your St. Louis moving company cost are obvious! The dates you are relocating matter because you may pay a higher rate to move during peak season.
The peak moving season is usually April through September. About 80% of people relocate during these months. Because demand is much lower, you can get lower moving rates from late fall to early spring.
You will also notice rates are usually lower on the weekdays. Most people want to move during the weekend and the higher demand means higher rates.
Finally, relocating at the very beginning or end of the month can mean higher moving rates in St. Louis. With leases usually expiring at the start of the month, the demand is highest during these times. Demand is lowest during the middle of the month.
Volume of Items
How large is your home and what is the volume of the belongings you are moving? This is a crucial factor as the more belongings you have, the more time the crew will need to prep, pack, load, and unload.
Keep in mind that when you request an estimate, the amount of belongings you have will be estimated based on the size of your home. A more thorough virtual or in-home assessment or inventory is needed to give you a more accurate quote, especially if you have more belongings than usual or have items that require extra care.
Type of Home & Accessibility
Did you know the type of home you are moving into and out of will impact how much it costs to move in St. Louis? The closer the truck can get to your front door, the easier it is to load and unload. Apartment and condo buildings can be much more time-consuming to move than single-family homes for this reason as well as stairs and elevators.
Many factors can make your relocation take longer such as:
Whether there are stairs or an elevator. Elevators take more time, but they are less physically demanding.
How far your unit is from the stairs or elevator.
Where the truck can park. Does your home have a driveway or street parking? Does your building require parking in a parking lot, at the entrance, or at a loading dock?
Building protocols. Some buildings have special rules such as booking service elevator time. You may only get two hours of reserved time, but the elevator will stay with the movers and can't be called to another floor. The specifics of the rules, and how prepared you are for the crew to arrive, can affect the time your relocation takes.
Specialty Items & Additional Services
It isn't just how much you're moving but WHAT you are moving that affects your cost. You will have higher St. Louis, MO moving costs if you have items that must be assembled/disassembled, require custom crating, need specialized equipment, or are otherwise very heavy, fragile, or oversized.
Items that may require extra care (and time!) include:
Furniture that must be disassembled such as sectionals, sofas, bed frames, and large tables
Home theater equipment and televisions
Appliances
Fine art
Antique furniture
Glassware, mirrors, and fragile items
Packing Services & Packing Supplies
Professional movers in St. Louis can do more than just the heavy lifting; they're also trained and equipped to help with all or some of the packing. This may be a major component of your moving cost.
If you opt for packing services, they are performed at the same hourly rate as other tasks. There will also be a flat cost added for the packing materials, although moving companies usually have much lower prices than big box retailers for boxes and other supplies.
If you want to save money, you can handle some, most, or all the packing yourself. The crew can pack your entire home or just take care of rooms or items you aren't comfortable doing yourself.
Storage Services
You may need to store some or all of your belongings before or during your transition. You may be staging a house for sale, moving into a temporary home until your house is ready, downsizing, or moving temporarily. Don't assume you need to rent a storage unit!
Warehouse storage services with the relocation company can be a far more convenient and even more affordable solution. Your belongings will be picked up from your home and stored until you are ready to have them delivered. Just be sure you mention your storage needs when you request a moving quote.
Full-Service Movers vs DIY Moving in St. Louis
The choice between hiring professionals and doing your own relocation requires considering more than just cost. Affordable movers in St. Louis don't cost as much as you think, and they make your relocation less stressful, physically exhausting, and time-consuming. You enjoy a seamless experience without worrying about injuries, driving a commercial truck, logistics, heavy lifting, and frequent bending.
The cost is more comparable to a DIY move than you may realize when you add up the cost of renting a truck, the markup on packing materials, and renting or buying equipment like dollies. All it takes is one gouge in the hardwood floors or a dropped box for that DIY savings to disappear!
Average Moving Costs in St. Louis | St. Louis Moving Estimates
When you request a moving quote, you will generally get an hourly rate for a specific number of movers (usually two) with a minimum number of hours. You have the option of adding additional movers to the crew for a higher hourly rate. This can be worth it to speed up your move and minimize the amount of work hours you are paying for. The moving company can help you choose the appropriate crew size based on your job.
Your St. Louis moving cost will be the moving rate you are quoted times the number of hours your relocation takes plus any flat costs or fees like packing materials. You can use these guidelines to estimate your total cost based on the rate you are quoted.
What Is the Cost to Move a 1 Bedroom Apartment in St. Louis?
A one-bedroom apartment usually requires a crew of two movers 3-6 hours to complete. Most companies include two movers in the standard rate which you can multiply by 3 to 6.
What Is the Cost to Move a 2 Bedroom Apartment in St. Louis?
A larger apartment will still require 3 to 6 hours to move, but it usually needs a team of three movers. You will pay a slightly higher hourly rate.
How Much Does it Cost to Move a Home in St. Louis?
The size of your home will play a large role in your total cost. If you have a smaller home, it may take a team of four about 4-7 hours to move your house. A larger home with three or four bedrooms will require 10+ hours with an even larger crew.
Tips to Save Money on a St. Louis Relocation
Hiring experts doesn't need to cost an arm and a leg – and there are still plenty of ways you can reduce the cost of moving in St. Louis, MO with professionals.
Book as far in advance as possible. Locking in your rate can save you money if you're relocating during the late spring or summer when demand spikes.
Adjust your move dates if you can. Try to avoid the weekends and the beginning or end of the month to potentially get lower rates.
Sell, donate, or throw away everything you do not want. You don't want to pay to move items you don't need or end up paying to store items that don't fit in your new home! Our guide to donating furniture in St. Louis will help you find organizations that can pick up donations.
Take care of anything you feel comfortable doing on your own. This includes any packing, furniture disassembly, and disconnecting electronics and appliances.
Help the crew work as efficiently as possible by making sure they are comfortable and hydrated. It's appreciated to give the team bottled water and some light snacks while they work!
Know when something is beyond your abilities and leave it to the experts. The risk of injury aside, your relocation becomes a lot more expensive when improper packing or moving techniques cause serious damage to your home or cherished items! Let the professionals handle anything you aren't comfortable doing (and anything dangerous!) like moving large, heavy items, fragile electronics and glass, and items that require custom crating.
How to Choose the Best St. Louis Moving Company
Make sure cost is not your first or only concern when hiring movers in St. Louis! After all, you won't feel like you're getting a good deal if your home or belongings are damaged, you are charged hidden fees, or you are left with frustrating customer support and an inexperienced crew.
We recommend choosing a company that checks all these boxes:
Licensed and insured for your protection
Trained, background checked movers who arrive in uniform
Fleet of dedicated trucks and the specialized equipment your relocation requires
No unresolved BBB or FMCSA complaints
Years of experience handling similar moves
Low claims rate
Transparent pricing without a large upfront deposit, hidden charges, or confusing terms
Positive reviews
Federal Companies has been a trusted St. Louis, MO moving company for over 100 years. As an Allied Van Lines agent, we are ready to help you get where you're going without stress, hassle, or surprises. Our team of 200+ background checked employees have completed over 200,000 moves and earned 5-star Google reviews thanks to our commitment to value, honesty, and hard work.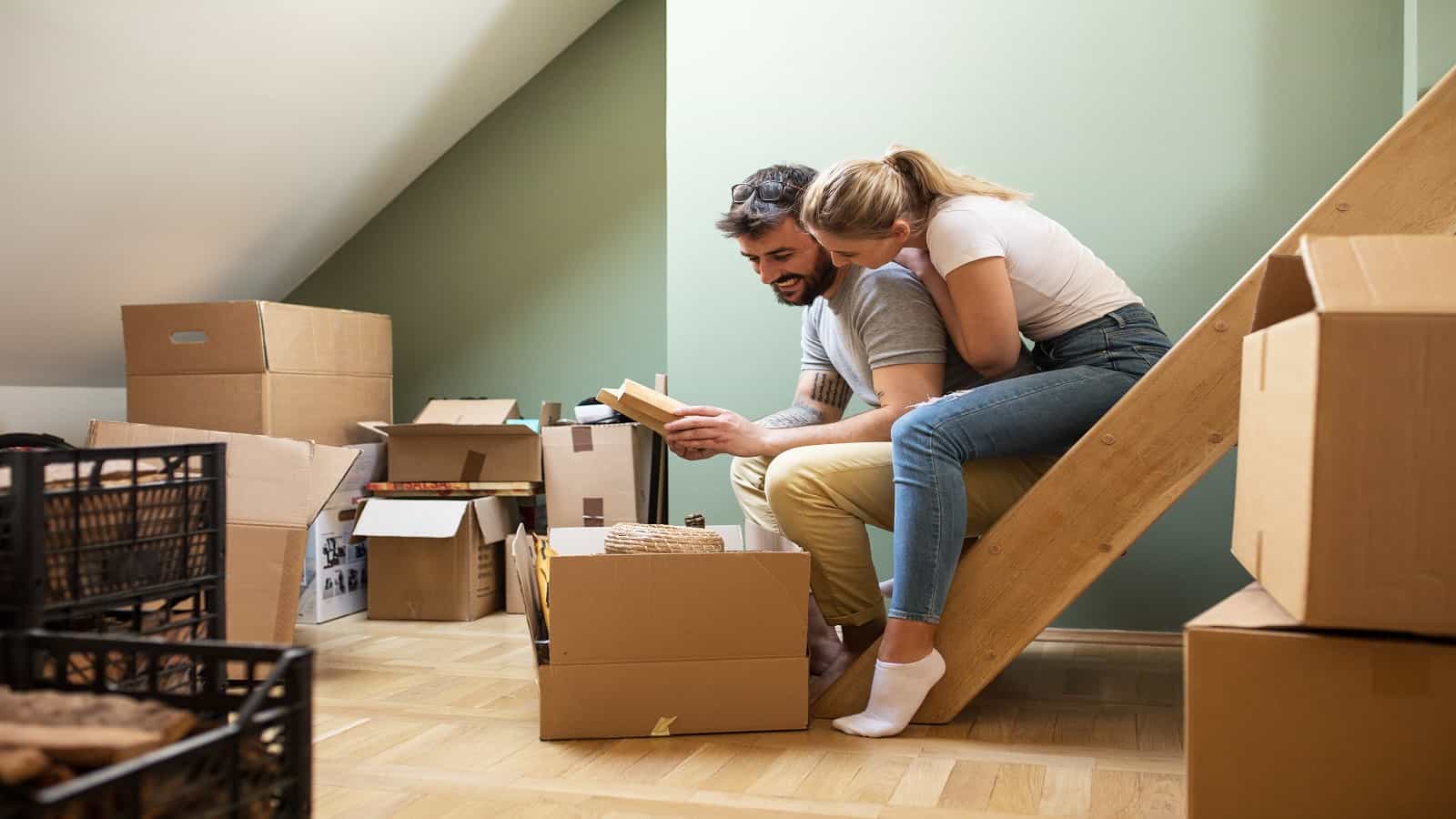 Additional St. Louis Moving Tips & Advice
It isn't always possible to move without breaking a lease. Make sure you give as much notice as possible and take steps to reduce your financial liability.
Download our Ultimate St. Louis Moving Checklist to make sure you don't forget anything.
Schedule a date to have your utilities transferred or disconnected and service turned on at your new home. It's a good idea to have at least water and power on at the new home before your move-in date. Check our St. Louis utilities guide for more information.
While not mandatory, tipping movers in St. Louis around $25 per mover or $5 per mover per hour is a much-appreciated way to thank the crew for a job done well.
Ideally, book movers 4-8 weeks in advance of your relocation, especially during the peak season. This can help you lock in St. Louis moving rates, give you greater choice of the time and date, and reduce your stress.
Create a moving folder to keep records of payments, agreements, contracts, notes, new addresses, and more.
Keep your essentials with you, not the movers. Have a bag packed with important documents, medication, a change of clothing, and other essentials that will stay with you.
If you live in a condo or apartment, check if there are special rules that must be followed during move-out or move-in. You may need to reserve a time for the loading dock and service elevator, for instance. Ask about the height restrictions for the loading dock so you can pass it on to the relocation company for a smooth moving day.
Are you preparing to relocate within the city or leave Greater St. Louis? Now that you understand the factors that affect the cost of moving help, make sure you don't wait until the last minute. Give us a call at Federal Companies so we can discuss your move and ways to reduce your cost. We will also give you a free estimate so you can start budgeting for your relocation.