Located about 41 miles northwest of St. Louis, the city of Wentzville, MO is among the fastest-growing in the state. Wentzville is bordered by the nearby communities of Josephville, Lake St. Louis, Foristell, and Flint Hill.
The area of Wentzville was founded in 1855. Wentzville was named after a Northern Missouri Railroad chief engineer named Erasmus Livingston Wentz. Thanks to the local General Motors full-size van assembly plant, Wentzville has since become a thriving city of industry.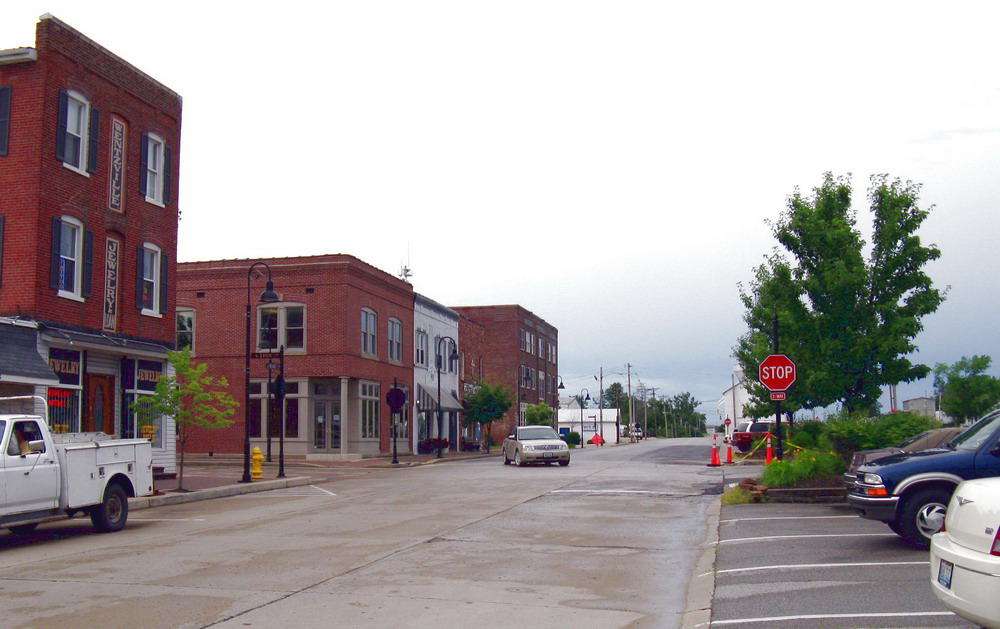 Wentzville is known for being home to the first Vietnam Veterans Memorial ever erected in the United States. This destination is part of the popular "Run for the Wall" trip for veterans.
Wentzville has produced many notable people over the years including famous MLB players such as Ross Detwiler, Nathan Orf, and Tim Melville. It has also been home to NASCAR driver Kyle Weatherman, former NFL running back Montee Ball, and Rock and Roll Hall of Fame inductee Chuck Berry.
This is what you need to know before moving to Wentzville!
1. People of Wentzville, MO – Population & Demographics
How many people live in Wentzville? As the fastest-growing city in Missouri, the Wentzville population is 38,841 residents with a median age of 33 years old. This number reflects growth of about 460% since the turn of the century in 2000, with more people relocating to Wentzville every year.
Wentzville demographics show diversity of about 90% Caucasian, 5% Black or African American, 2% Asian, and 2% Hispanic or Latino. The gender ratio in Wentzville is nearly an even split of about 51% female and 49% male. The median household income in Wentzville is $90,403.
2. Things to Do in Wentzville
Among the top parks and landmarks in Wentzville, Quail Ridge Park is one of the top points of interest around town. The park is well-maintained and features wide open spaces to enjoy the outdoors, go for a run, or simply enjoy a picnic. Also popular for its dog park, Quail Ridge has large and small gated areas where people can bring their fur babies to get out some pent up energy.
View this post on Instagram
Quail Ridge Park, 560 Interstate Dr, Wentzville, MO 63385 (636) 949-7535
One of the best things to do in Wentzville is to visit the Splash Station Aquatic Center for a swim. As one of the top Wentzville attractions, the pool features a water slide, a lazy river, water basketball, and splash pad, and more. Visitors can take water aerobics classes, swimming lessons, enjoy the concessions, or simply take a dip on a warm day.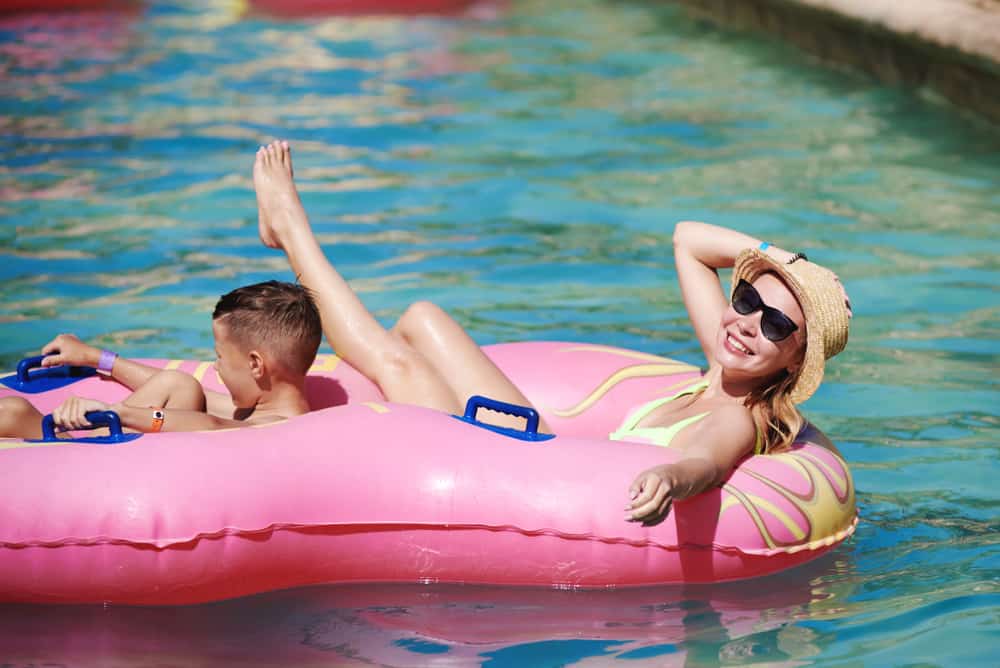 Splash Station Aquatic Center, 1141 Peine Rd, Wentzville, MO 63385  (636) 327-5104
Additional Major Wentzville Attractions
3. Wentzville Restaurants
One of the top restaurants in Wentzville is 54th Street Grill & Bar, a laidback spot with a mouthwatering American food menu. Enjoy a huge selection of dishes to choose from including steaks, sandwiches, seafood, signature dips, housemade soups, and much more.
View this post on Instagram
54th Street Grill & Bar, 1897 Wentzville Pkwy, Wentzville, MO 63385  (636) 327-5454
Another one of Wentzville's top places to eat is The Tattooed Dog, offering a quiet eatery that everyone can enjoy. Their menu includes scrumptious items like specialty burgers, soft pretzels, loaded fries, sandwiches, and other comfort food.
View this post on Instagram
The Tattooed Dog, 11 Wentzville Bluffs Dr #109, Wentzville, MO 63385  (636) 887-2178
4. Cost of Living in Wentzville, MO
How much does it cost to live in Wentzville, MO? The average cost of living in Wentzville is about 0.6% higher than the national average and 14.7% higher than the Missouri average.
The Wentzville real estate market has one of the biggest impacts that make the living cost more expensive in the area. But you can expect to pay less for healthcare and utilities than the state average.
According to Numbeo, some of the standard expenses you can expect to pay in Independence are:
Milk (regular 1 gallon) $2.35

Eggs (1 Dozen) $1.77

Bread (1 loaf) $3.00

Average Cell Phone Bill $173.72

Average Cost of Gasoline (per gallon) $2.25

Average Cost of Utilities (per month) $162.97

Meal at McDonald's $5.25

Large Pizza $15.99
The homeownership rate in Wentzville is 83.4%. As you look through Wentzville, MO homes for sale, you'll find sellers require an average down payment of 5% and go for a median sale price of $156 per square foot. The average price of a home in Wentzville is $306,000. The Wentzville property tax rate is 1.260%, which would add up to about $3,856 per year for a $306,000 home.
Wentzville rent options are a bit more limited with renters making up about 17% of the local population. The average price of rent in Wentzville is $1,274 per month, which has increased by 32% in the last year. You can expect a one-bedroom apartment to cost about $1,207 per month and a two-bedroom location to cost around $1,340 per month.
5. Wentzville Neighborhoods
Wentzville is a safe place to live. The city of Wentzville is ranked as the 7th safest city in Missouri. Crime rates in Wentzville are 50% lower than the national average with violent crime being 46% lower as well. Residents living in Wentzville have a 1 in 80 chance of becoming a victim of crime.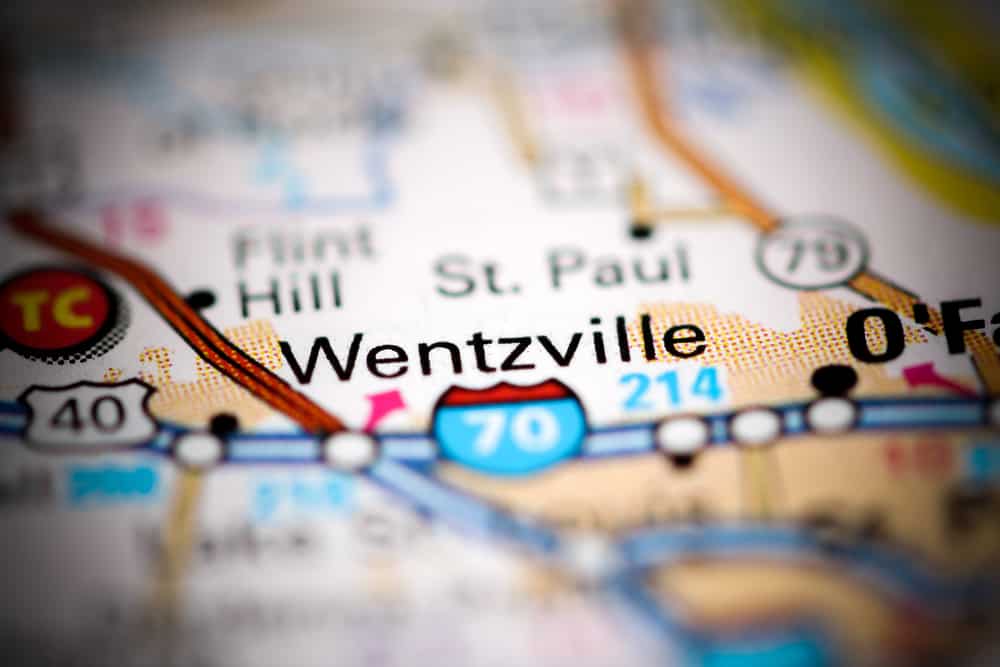 Where should I live in Wentzville? There are many wonderful communities to choose from in the area including the best Wentzville neighborhoods like:
Wentzville covers an area of 19.94 square miles near the northwest border of St. Charles County in Missouri. Local Wentzville zip codes include 63348, 63366, 63367, and 63385. The area code for phone numbers in Wentzville is 636.
There is plenty of convenient shopping in Wentzville at local destinations like Kirkland's, Michael's, Target, Wentzville Crossroads, Kohl's, Ross, the Town Square Antique Mall, and Famous Footwear.
6. Wentzville Schools
There are 13,590 kids between the ages of 0 and 18 years old residing in Wentzville, making up more than one-third of the total population. Wentzville is an excellent place for families to live thanks to the reputable school districts in the city: the Francis Howell R-III School District, the Ft. Zumwalt R-II School District, and the Wentzville R-IV School District.
Within these districts, some of the top Wentzville schools are:
Daniel Boone Elementary School

Flint Hill Elementary

Wentzville South Middle School

Wentzville Middle School

Emil E. Holt Sr. High School

Timberland High School

(ranked among top 50 in Missouri)
There are no local colleges or universities in Wentzville but people looking for secondary education will find convenient schools close by. Lindenwood University is located about 20 miles east in St. Charles, while Logan University is about 24 miles southeast in Chesterfield. There is also the option of Maryville University in St. Louis.
7. Jobs in Wentzville
The average salary in Wentzville is $62,000 per year. Income tax rates in Missouri cities like Wentzville are based on your annual income and range from 0% to 5.4%. Wentzville has an unemployment rate of 2.4%.
Wentzville jobs span a variety of industries including manufacturing, business solutions, military, pharmaceuticals, and more. Some of the best places to work in Wentzville are:
World Wide Technology

Mastercard

TVS Supply Chain Solutions

US Air Force

Square

Pfizer
Some people living in the area commute from Wentzville to St. Louis, which includes traveling as much as 41 miles away, taking about 40 minutes of drive time each direction.
8. Wentzville, MO Weather
With the continental climate in Wentzville, local weather is seasonal and humid throughout the year. The average temperature in Wentzville varies from the mid-teens to the high 80s depending on the season.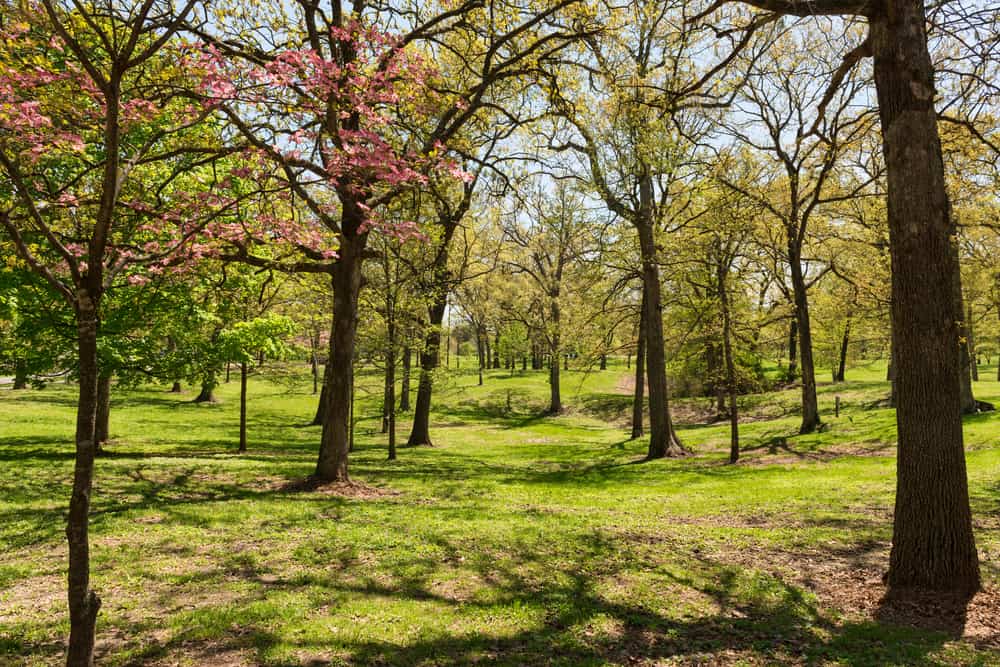 Winters see averages temps between 19°F at night and the upper 30s during the day. While summer weather in Wentzville averages between the mid-60s and the upper 80s at the hottest time of year. Wentzville gets about 43 inches of rain and 13 inches of snow annually.
Living in Wentzville Pros & Cons
Pro:

Live in one of the safest cities across the entire state of Missouri.

Pro:

With a thriving economy, many great jobs are available in the area.

Con:

The cost of living in Wentzville is a bit higher than the state average.
Moving to Wentzville, MO
There are so many reasons to move to Wentzville! If you need a mover, we are the best moving company in Wentzville to fit your needs. Give Federal Companies a call today at (309) 6900000 or complete the Request a Quote form on this page for a free moving estimate!