Deep within the low and fertile central plains of Illinois lives the historic town of Normal. Also known as "The Junction," Normal is a part of McLean County and is a sister of Bloomington, IL. What was then known as North Bloomington, the town of Normal began in 1854 by its founder Jesse W. Fell. Normal's ironically unusual name came from ISU's former title, Illinois State Normal University. Normal is known to be the home of countless athletics like the famous American football player Duke Slater, and actors such as Colton Dunn of Key & Peele and Gary Sinise who's best known as Lieutenant Dan from Forrest Gump. Normal is also the home of the first Steak 'n Shake! The decently-sized, lively town of Normal offers a dense suburban atmosphere and plenty of greenery to go around. Normal is the perfect place for those seeking liveliness and proximity while feeling like you're in a bigger version of a small town.
Normal, IL Population & Demographics
Normal is the smaller of the two principal municipalities making up the Bloomington –Normal metropolitan area. According to Census Reporter, Normal has a population of 54,149 within an area of 18.3 square miles which leaves the population density just shy of 3,000 people per mile. The average household income in Normal is $58,111 –over $15,000 less than the state average. Normal has a predicted future job growth of 23.5%, which is good news for the 3.7% unemployed.
The racial demographics makeup of Normal, IL is moderately diverse with whites taking up 81.75% of the population, blacks making up 10.71%, and Asians at 4.33%. Normal consists of 52.99% females which leaves 47.01% for the males.
Normal is said to be a safe-feeling, quiet place to walk around and live in. The FBI crime stats show normal with a crime rate one-half that of the US average, making Normal IL a safe place to live. The crime in Normal is mostly made up of property crime – so choosing a safe area to live and keeping your furry best bud nearby should do the job. Nonetheless, you've got all 81 sworn officers of the Normal Police Department to back you up.
Cost of Living in Normal, IL
For being among countless amenities and numerous attractions, the beautiful town of Normal is cheap and affordable for all that it offers. The cost of living score sits at 84.2 – nearly 16% below the state average. Normal has a sales tax of 8.75% and an income tax of 4.95%. If you're looking to buy a house, according to Redfin the current median house prices in Normal are $180,000. Likewise, apartments in Normal come in at an average rental of $800 for a one-bedroom.
Normal, IL Everyday Expenses
Below is an idea of Normal's everyday costs provided by Numbeo:
Basic utilities –$214.82
Internet –$59.00
Gallon of milk –$2.92
Carton of eggs –$2.00
Gas –$2.21
Best Neighborhoods & Places to Live in Normal, IL
The areas in Normal are perceived to be the ideal mix of peaceful, family-friendly neighborhoods. Northeast Normal tends to be the most desirable due to the upper-income residential areas, whereas the northwest has the most affordable housing. Among its 10 neighborhoods, Normal's city center, or "Uptown Normal," is the most popular for college students attending Illinois State University. Aside from being a major student area, the city center has a variety of local restaurants and shops centered around its iconic roundabout. Kerrick, 4 miles north of the city center, is a perfect Normal neighborhood for those craving a mix of spacious homes and an executive, affording lifestyle. For those ready to play some greens, Kerrick also provides the Ironwood Golf Course.
All locations provide about a 2.7-mile distance from Normal to Bloomington which is about an 8-minute drive. Wherever you choose to settle, Normal's peaceful suburban ambiance and convenience to everything there is to see is sure to fulfill your future-resident longings.
Normal, IL Climate & Weather
Being in the northern half of Illinois, Normal experiences a humid continental climate with cold winters and warm, humid summers. The snowfall in Normal has an average of 22 inches per year – just slightly below the US average. The Normal climate will keep your cheeks warm during the 192 days of sunshine, and your raincoats will be put to use throughout the 39 inches of rainfall. Normal experiences a low of 15 degrees Fahrenheit in winter and a high of 86 degrees Fahrenheit in summer. With spring and fall as the most pleasant seasons, the best months to visit Normal, IL are in September, June, and May.
View this post on Instagram
Things to Do in Normal, IL
Normal, in fact, is not just another normal town at all. Normal offers plenty of family activities, culture, festivals, music events, and sporting events all year round. In case you're in need of spending, some of Normal's best shopping is at the Shoppes At College Hills. Below are even more fun things to do in Normal:
This exciting children's museum has everything from a two-story mesh climber to hands-on exhibits to fun educational programs for the little ones! The Media World USA "Best of" Series even claimed it to be Illinois's top creative children's experience.
101 E Beaufort St, Normal, IL 61761, +1 309-433-3444
Also shared with Bloomington, this nature-encompassed recreational amenity is known to be one of the most utilized and cherished trails throughout the town of Normal. Its 45-mile multiuse rail trail is perfect for those wanting to walk, run, bike, skateboard, in-line skate, and everything else that's unmotorized!
Normal, IL, +1 309-454-9540
Normal, IL Additional Attractions:
All 25 trails, parks, and facilities in Normal are served by the town's Parks and Recreation Department.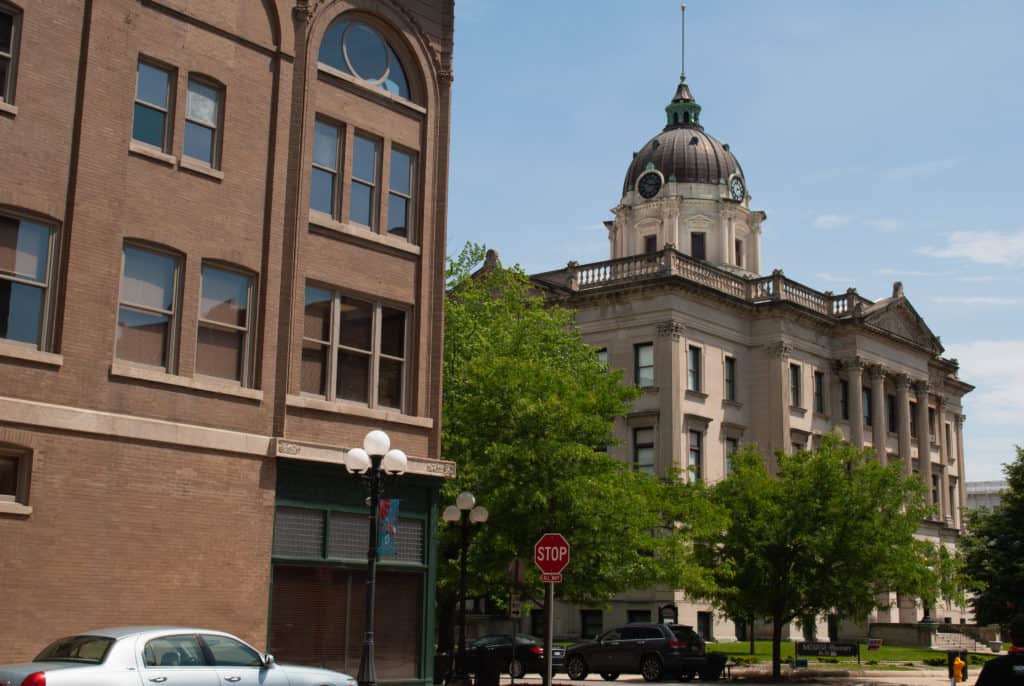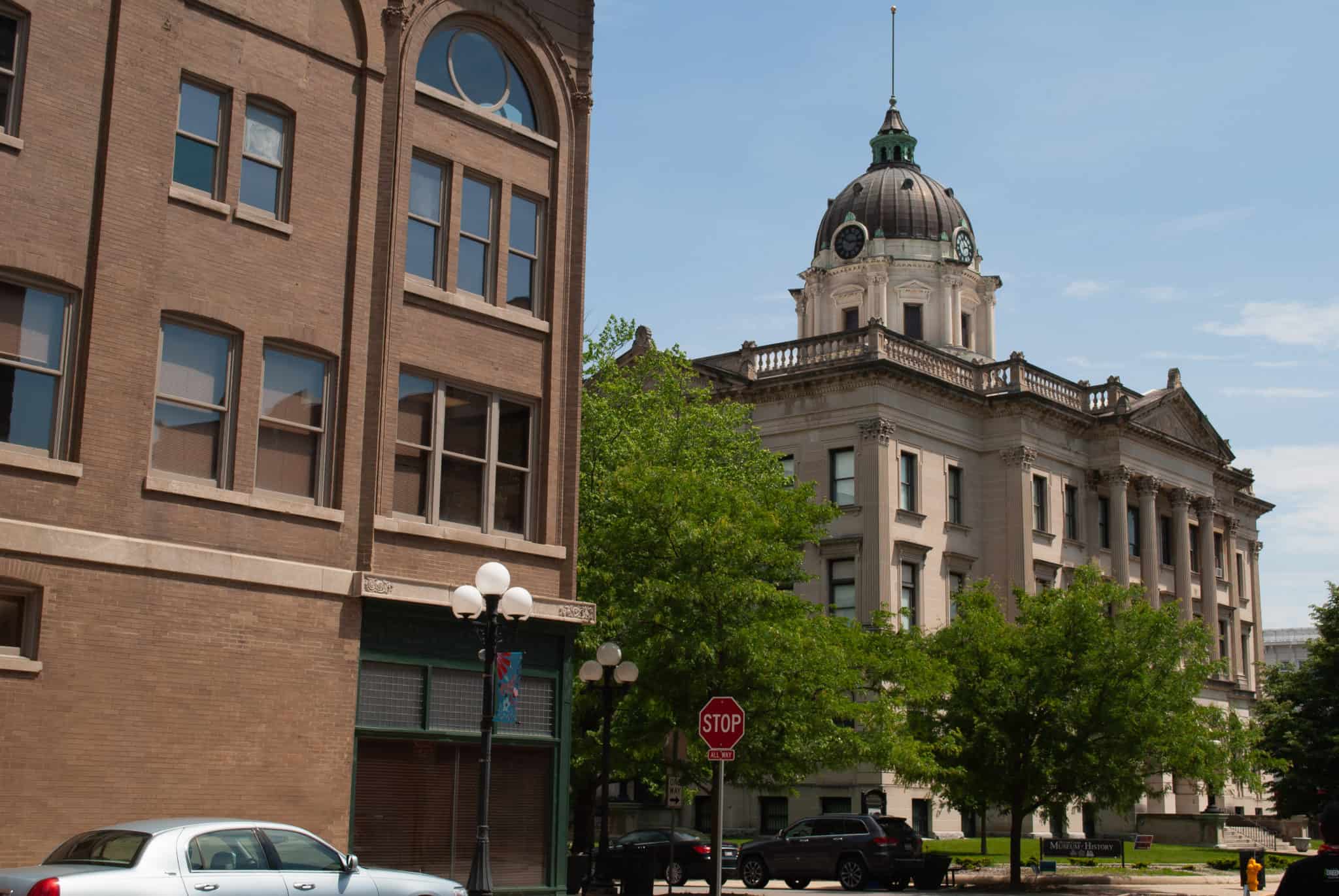 Places to Eat in Normal, IL
This charmingly aesthetic 2-story restaurant provides guests with local specialty beer and separate menus for brunch, lunch, and dinner. While eating everything from Italian butternut squash gnocchi to pretzel steak and cheese sandwiches, you'll even have the option of dining on their roof-top patio!
120 W North St, Normal, IL 61761, +1 309-452-6334
This Normal popular restaurant offers its guests a tasty variety of American-style sides and entrees. You can order everything from braid pot roast to Mexican street corn stove oven pizza. For the beer-lovers, DESTIHL is best known for their incredibly successful passion for unique craft beer.
318 S Towanda Ave, Normal, IL 61761, +1 309-862-2337
Normal, IL Map
Check out even more places to go in Normal on the Town of Normal website or with this map of Normal below!
Normal, IL Schools & Colleges
With over 25 schools and one of the highest educational systems in the nation, Normal is served by the McLean County Unit District N0.5. A few of the most popular and highly-rated public schools in Normal include Grove Elementary School and the Normal Community High School.
As a college student, it's nice to know that transportation in Normal is easy whether it's via foot, bike, car, or even public transportation around the city center. You'll also have free access to the Normal Public Library for all seven days of the week.
Jobs in Normal, IL
For those hoping to earn a living, Normal has experienced a job growth rate of 1.3% in the last year based on the Bureau of Labor Statistics. The average base salary in Normal is $58,000 a year, whereas the median hourly rate is $16.00 an hour according to Payscale. Normal is 87% a White-Collar town with the most popular positions being professionals, service providers, and sales and office workers. Likewise, some of the top employers in Normal are Illinois Wesleyan University, Illinois State University, State Farm Headquarters, and Country Financial Headquarters. If you're looking for employment in the area, try looking online for open jobs in and around Normal.
Normal, IL Statistics and Information
Normal of Mclean County has a land area of 18.3 square miles and an elevation of 869 feet. With the city's zip code of 61761 and its area code of 309, Normal is within the Central Standard Time zone.
Tips for Moving to Normal, IL
Enjoy Normal's convenient weather, three major sports stadiums, and one of the best golf areas in the country.
Don't be discouraged by the state's recent population decline. You can find excellent housing in Normal if you look for it in the right places.
You'll want sunscreen for the hotter months and a warm jacket for the colder months of the year in Normal.
If you're thinking about moving to Normal but don't know where to start, Federal Companies is here to help! Our team of trained professionals and A+ rated Normal moving services will ensure that your relocating journey is efficient and stress-free. Take a step closer to living in Normal by reaching out to us at 855-907-0285.