The suburban city of Highland Park, IL is located about 27 miles northwest of downtown Chicago along the western border of Lake Michigan. It is bordered by Highwood, Lake Forest, Bannockburn, Deerfield, Glencoe, Northbrook, Knollwood, Buffalo Grove, Glenview, Lake Bluff, Lincolnshire, Mettawa, Northfield, Riverwoods, Wheeling, and Winnetka.
The land for Highland Park was purchased by a group of ten men in 1867 who started the Highland Park Building Company. It began as an area of scattered farmland but gradually grew into a suburb of 500 people. Highland Park was officially incorporated in March 1869.
Highland Park was named by Walter S. Gurnee for its high elevation and proximity to the nearby lake. The community is known for its beautiful wood-framed homes as well as its nature trails and cycling paths.
Some of the most notable people who have lived in Highland Park are singer-songwriter Richard Marx, actress Rachel Brosnahan, actor Gary Sinise, Smashing Pumpkins band member Billy Corgan, and NBA basketball legend Michael Jordan.
As an affluent and comfortable place to live, there are plenty of benefits of moving to Highland Park that make it well worth a look.
1. People Living in Highland Park, IL – Population & Demographics
How many people live in Highland Park? The city has grown tenfold since the 1900s with a good amount of people consistently relocating to Highland Park. The current Highland Park population is 29,628 people with a median age of 47 years old.
Highland Park demographics are made up of 86% Caucasian, 8% Hispanic or Latino, 3% Asian, and 1% Black or African American. The gender ratio in the area is a near split of 51% female and 49% male. The median household income in Highland Park is $150,269 per year, making it a wealthy city.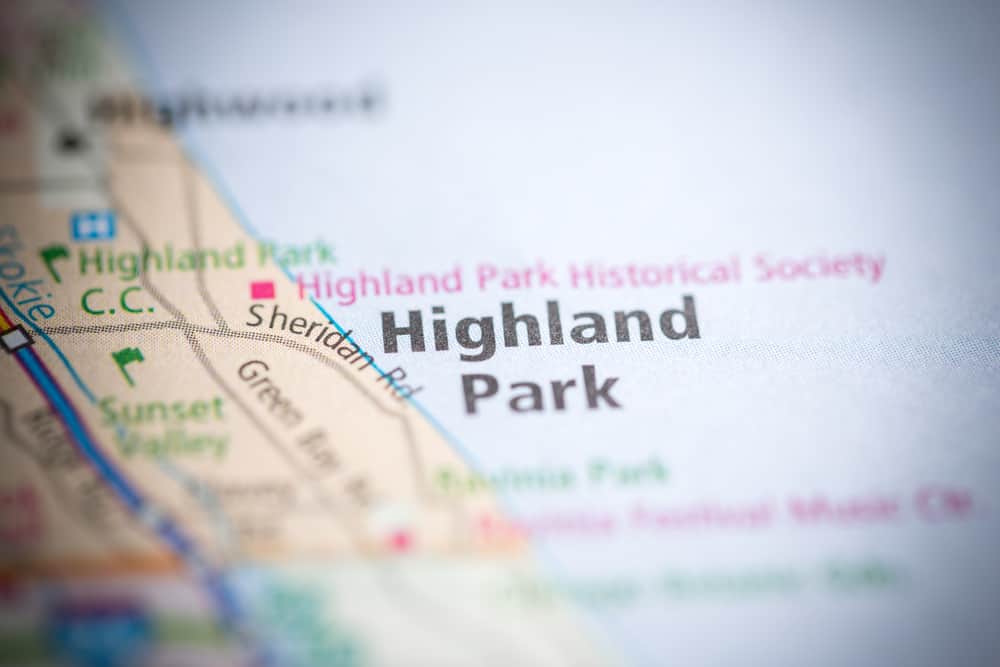 Is Highland Park a safe place to live? Ranked 12th among the safest cities in Illinois, the crime rate in Highland Park is 66% lower than the national average and 60% lower than the Illinois average. With secure communities all over town, Highland Park is a safe place to live.
There are 20 men and women presently serving as active-duty police officers with the Highland Park Police Department.
2. Cost of Living in Highland Park, IL
How much does it cost to live in Highland Park, IL? Being such a desirable city, it will come as no surprise that it's also an expensive place to live. The average cost of living in Highland Park is 33% higher than the US average and about 40% higher than the Illinois state average. Newcomers will find lower costs for utilities and transportation, while other expenses like groceries, healthcare, and the Highland Park real estate market will be higher.
The homeownership rate in Highland Park is 82.1%, which means most residents buy their properties. Local Highland Park, IL homes for sale have gorgeous architecture and plenty of options available for all lifestyles.
The average price of a home in Highland Park is $635,000 with a median sale price of $221 per square foot. There is a Highland Park property tax rate of 2.830%, equaling about $17,971 per year in property taxes on a home at this price point.
The other 18% of people living in Highland Park rent their living areas. The average price of rent in Highland Park is $1,800 per month, though it can vary based on location and nearby amenities.
3. Highland Park Neighborhoods | Where to Live in Highland Park
Where should you live in Highland Park? As you decide to move to this great community, you'll discover some of the best Highland Park neighborhoods include:
Ravinia Park Place

TruHaven
The Park District of Highland Park manages and operates more than 44 local parks, which cover over 700 acres of land within the community. These outdoor activities are open to all residents and include multiple beaches as well as three dog parks.
There is a great variety of convenient shopping in Highland Park at local stores like Target, Walgreens, The Home Depot, and Port Clinton Square
Whenever you need to travel from Highland Park to Chicago, the drive covers 27 miles and 45 minutes in each direction.
4. Highland Park, IL Weather & Climate
The humid continental climate in Highland Park is about the same as the Chicago area, which means freezing, wet winters and warm, muggy summers. The weather in Highland Park gets about 36 inches of rain per year and about 36 inches of annual snowfall.
The average temperature in Highland Park is between the mid-60s and mid-80s during the peak of summer. As temperatures cool off in the winter, the thermometer can drop as low as the mid-teens at night and reach the low 30s during the day. You'll want to come prepared with snow boots and warm jackets when living in Highland Park.
5. Things to Do in Highland Park
Before moving to Highland Park, you'll likely want to know what kind of activities, attractions, and places to visit that you'll find around the city.
View this post on Instagram
The local Ravinia Festival is a can't miss thing to do in Highland Park, offering many fun activities to enjoy. This historical seasonal event features outdoor concerts that include all types of music like rock, jazz, symphonies, folk, opera, and beyond.
Ravinia Festival, 200 Ravinia Park Rd, Highland Park, IL 60035  (847) 266-5100
Among the top outdoor activities in Highland Park, Sunset Woods Park offers something for people of all ages. It is a wooded area that boasts a skatepark, numerous sports fields, a children's playground, and an ice skating rink during the winter months.
Sunset Woods Park, 1801 Sunset Rd, Highland Park, IL 60035  (847) 831-3810
Additional Highland Park Attractions
6. Highland Park Restaurants
When it comes to living in Highland Park, you'll be happy to learn that the city has more than enough great restaurants to choose from.
View this post on Instagram
One of Highland Park's top places to eat is known simply as Bluegrass and offers a fantastic spread of southern-style cuisine. Their savory menu includes a great selection of salmon, jambalaya, etouffee, fried shrimp, carbonara, BBQ chicken, and more.
Bluegrass, 1636 Old Deerfield Rd, Highland Park, IL 60035  (847) 831-0595
Considered among the best restaurants in Highland Park, Norton's is a family-friendly diner that has live music and an All-American menu. Stop by this top-rated place to eat and try their salads, burgers, chicken parmesan, baby back ribs, grilled skirt steak, fish & chips, and many other options.
Norton's Restaurant, 1905 Sheridan Rd, Highland Park, IL 60035  (847) 432-3287
7. Jobs in Highland Park
The average salary in Highland Park is $70,000 per year. There is a state income tax rate of 5%. Highland Park currently has a 4.3% unemployment rate.
Anyone on the hunt for Highland Park jobs will be glad to know the city has great employers offering career opportunities nearby. The best places to work in Highland Park are:
True Spec Golf

Chicago Cornea Consultants
8. Highland Park Schools
There are more than 7,703 kids between the ages of 0 and 18 years old living in Highland Park, which adds up to around 26% of the population. Highland Park is an excellent place for families to live thanks to the educational system and safe communities.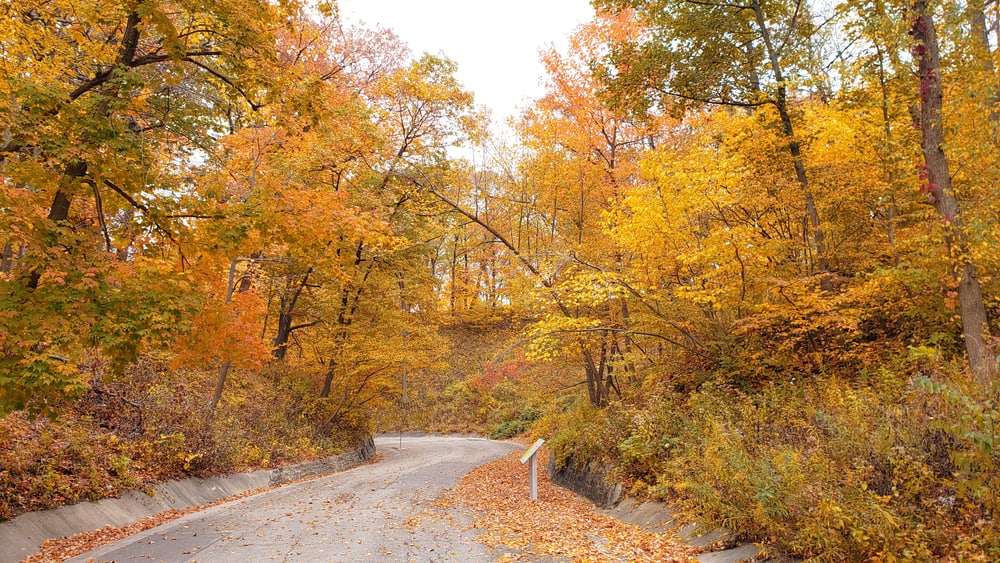 Local schools in Highland Park make up a portion of the North Shore School District 112. The top schools in the city include:
Ravinia Elementary School 

Indian Trail Elementary School

Edgewood Middle School

Northwood Jr High School

Highland Park High School

(ranked among the top 40 high schools in Illinois)
The closest colleges and universities to Highland Park are Trinity International University as well as Lake Forest College.
Everyone from local students and parents to senior citizens and beyond can enjoy access to the free Highland Park Public Library.
9. Highland Park Statistics & Information
Highland Park covers a geographical area of 12.2 square miles along the southeastern border of Lake County in Illinois. The city's zip codes are 60015, 60035, and 60040. Local phone numbers in the city have 847 and 224 area codes.
The time zone in Highland Park is Central Standard Time (CST) and Central Daylight Time (CDT) during daylight savings time.
The elevation in Highland Park is between 580 to 725 feet above sea level.
Map of Highland Park, IL
Discover a great range of fun things to do, nice restaurants, and other benefits in the area by checking out this helpful Highland Park map.
Tips for Living in Highland Park
Highland Park is one of the safest cities in the entire state of Illinois, making it a family-friendly place to call home.

Bring along warm clothes like scarves, hats, sweaters, and more to stay warm during the freezing Highland Park winters.

There is a fairly high cost of living in Highland Park so make sure it matches your income.
Moving to Highland Park, IL
Whether you're looking for a place to retire or a place to settle down with your family, there are lots of reasons to move to Highland Park. If you're planning on living in this amazing city, the team at Federal Companies is here to help you with the process! Get in touch with the best Highland Park movers by calling (800) 747-4100 or by filling out the Request a Quote form on this page for a free moving estimate!