Bloomington, IL is a historic city that can be found about 38 miles southeast of Peoria. It is bordered by Twin Grove, Carlock, Cooksville, Danvers, Downs, Ellsworth, Heyworth, Hudson, Kappa, Stanford, and Towanda.
Euro-American settlers first showed up in this area back in the 1820s and called the community Keg Grove. The area grew quickly and was later called Blooming Grove for a short period of time. It was officially incorporated as the city of Bloomington in 1831 and has continued to attract people to the community ever since.
Bloomington is commonly referred to by the nickname "The Evergreen City" because of its close proximity to Evergreen Lake.
Known for its historic museums, background in aviation, local zoo, and a seasonal Shakespeare festival, Bloomington has much to offer its residents of all ages.
As a place where Abraham Lincoln frequently went to trade when he was a lawyer in Springfield, there have been many notable people who have lived in Bloomington. Some of the most recognizable names include NFL player Brandon Hughes, actress Kathleen McClellan, and MASH tv show actor Edgar "Mac" McLean Stevenson Jr.
1. People Living in Bloomington, IL – Population & Demographics
How many people live in Bloomington? The city has grown by more than 33,000 residents since the 1980s as more people keep relocating to Bloomington. The population in Bloomington is 77,323 residents with a median age of 35 years old.  This makes it the 5th most populous city in the Chicago Metro Area, and the 12th largest in Illinois!
Local Bloomington demographics indicate the population consists of 73% Caucasian, 10% Black or African American, 8% Asian, and 6% Hispanic or Latino. The gender ratio is 51% female and 49% male with a close split between men and women.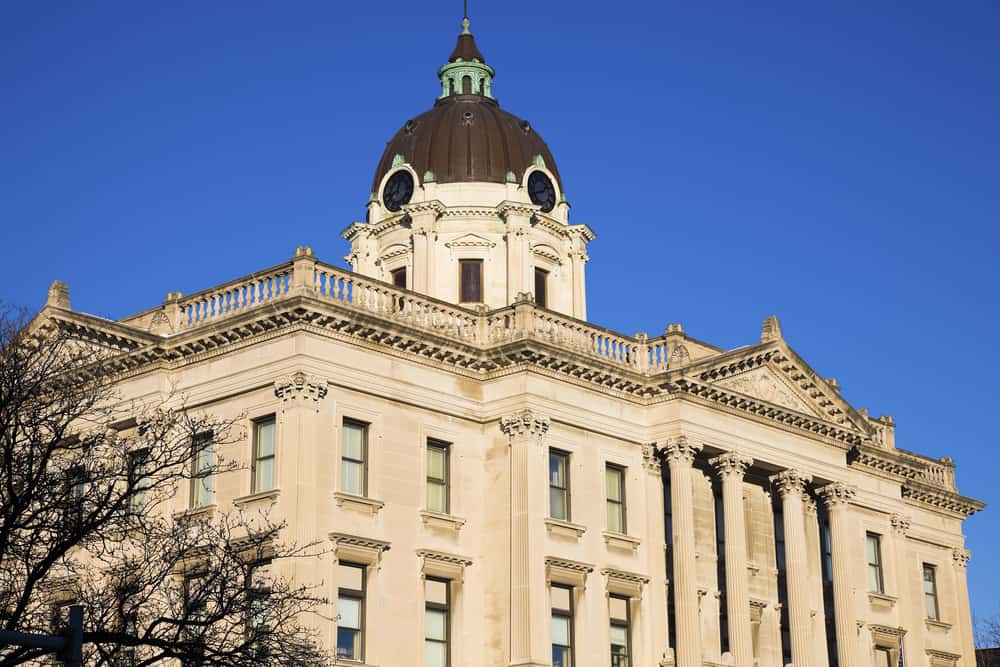 The median household income in Bloomington is $67,874 per year, a number that is right around the national average.
Is Bloomington a safe place to live? The crime rate in Bloomington is 4% lower than the Illinois average and 19% lower than the national average. When you take the time to look through local communities and see what the area has to offer, you'll find that Bloomington is a safe place to live.
The Bloomington Police Department has 124 active men and women serving as police officers who protect people living in the city.
2. Cost of Living in Bloomington, IL
The average cost of living in Bloomington is 17% lower than the national average and about 11% lower than the Illinois state average. While the Bloomington real estate market and local transportation have lower costs, you'll see higher prices for groceries, healthcare, and home utilities.
How much does it cost to live in Bloomington, IL? Per statistics from Numbeo, these are a few of the average costs you'll find in the area:
Meal, Inexpensive Restaurant $15.00

McDonald's Burger Meal $8.00

Milk (regular 1 gallon) $2.02

Eggs (1 Dozen) $1.17

Bread (1 loaf) $1.28

Chicken Fillets (1 lb) $3.16

Domestic Beer (1 pint) $4.00

Average Cost of Gasoline (per gallon) $2.48

Movie Ticket (1st run) $10.25

Average Cost of Utilities (per month) $208.64
The homeownership rate in Bloomington is 60.7% with a slight majority of people living there buying as opposed to renting. Bloomington, IL homes for sale are highly affordable and provide plenty of options for various lifestyles. The average price of a home in Bloomington is $208,000 in a very competitive market that has seen prices drop 23.2% compared to last year.
The 2.290% Bloomington property tax rate means you'll pay about $4,763 per year on a $208,000 home.
Nearly 40% of residents living in Bloomington rent instead of buying. The average price of rent in Bloomington is between $638 per month to $1,447 per month.
3. Bloomington Neighborhoods | Where to Live in Bloomington
Where should you live in Bloomington? Covering a decently-sized area, some of the best neighborhoods in Bloomington are: 
Wittenberg

Dunraven

The Grove
Bloomington has a total of 47 outdoor parks and other facilities including golf courses, zoos, and more. The department of Bloomington Parks, Recreation, & Cultural Arts manages these locations during the year.
There is a great selection of convenient shopping in Bloomington at local destinations like Walgreens, Oakland Commons, Kroger, Target, Lowe's, and the Market Square Shopping Center.
If you need to travel or commute from Bloomington to Peoria, the distance is 38 miles and takes 40 minutes to get there.
4. Bloomington, IL Weather & Climate
There is a continental climate in Bloomington that brings a significant amount of precipitation during both the warm and cold months of the year. The weather in Bloomington gets about 39 inches of annual rainfall and over 21 inches of snow. Don't forget your gloves, coats, and warm shoes.
The average temperature in Bloomington during winter is between lows in the teens and highs in the low 30s. Summers are mild with humidity and bring temps of around the mid-60s and mid-80s.
5. Things to Do in Bloomington
From Bloomington attractions and outdoor activities to local parks and landmarks, this great city offers plenty of things to keep you entertained.
View this post on Instagram
A can't miss thing to do in Bloomington for kids and adults is the public Miller Park Zoo. The zoo features a lake as well as a mini-golf course along with hundreds of animals including tigers, alligators, red pandas, tortoises, eagles, otters, flamingos, wolves, snow leopards, and lemurs.
Miller Park Zoo, 1020 S Morris Ave, Bloomington, IL 61701  (309) 434-2250
One of the most popular places to visit with kids in Bloomington is the Children's Discovery Museum, which has three stories of indoor activities and exhibits to experience. Children will love learning about everything from engineering to science as they do hands-on experiments and educational activities.
Children's Discovery Museum, 101 E Beaufort St, Normal, IL 61761  (309) 433-3444
Additional Bloomington Attractions
6. Bloomington Restaurants
Once you're living in Bloomington, you'll obviously want to know where you can go out to eat when you're on a date or hanging with friends.
View this post on Instagram
One of Bloomington's best places to eat is Biaggi's Ristorante Italiano chain with its relaxed atmosphere and great menu. They have a tasty variety of Italian dishes like sandwiches, pizza, pasta, seafood, steaks, and more.
Biaggi's Ristorante Italiano, 3010 E Empire St, Bloomington, IL 61704  (309) 661-8322
The Lucca Grill is one of the most highly-rated restaurants in Bloomington thanks to its old-school vibes and laid-back setting. Their menu boasts options for every palate including salads, soups, chicken parmesan, baked ziti, beef tortellini, and many other choices.
The Lucca Grill, 116 E Market St, Bloomington, IL 61701  (309) 828-7521
7. Jobs in Bloomington
Are you trying to find a career where you can be happy and work close to home? There are plenty of Bloomington jobs that offer this opportunity with great employers. Some of the most reputable places to work in Bloomington are:
The average salary in Bloomington is $66,000 per year. Paychecks will have the 5.0% state income tax rate deducted. Currently, the Bloomington unemployment rate is 5.4%, which is slightly higher than the national average.
8. Bloomington Schools
There are more than 20,877 kids between the ages of 0 and 18 years old residing in Bloomington, adding up to about 27% of the population. With its own Bloomington Public Schools District 87 as well as kid-friendly communities, Bloomington is an excellent place for families to live.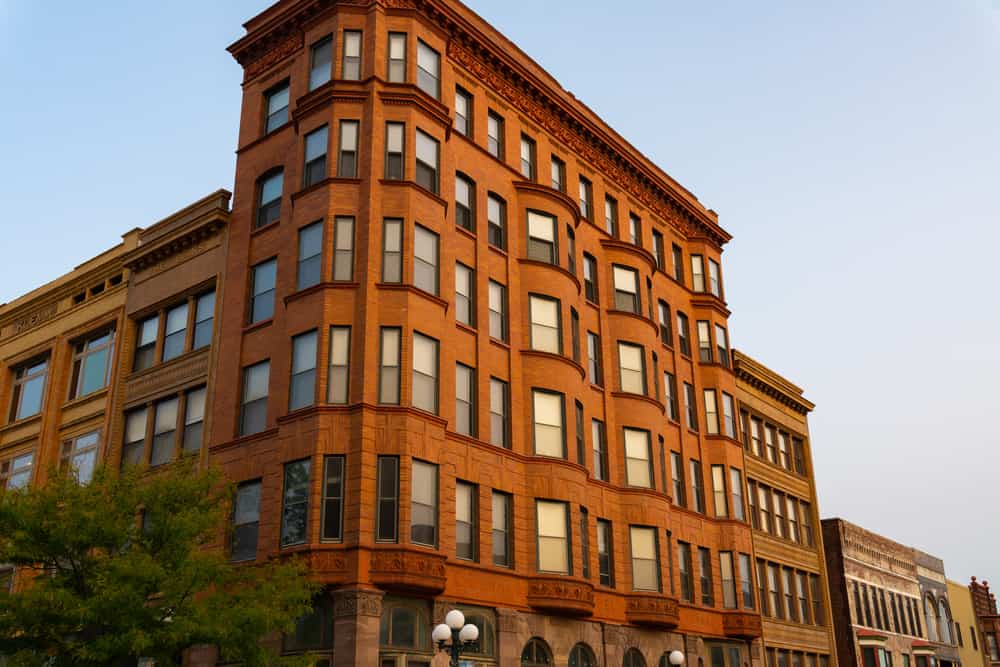 Some of the top-rated schools in Bloomington offering a solid education include:
Northpoint Elementary School

Pepper Ridge Elementary School

Bloomington Jr High School

Evans Junior High School
There aren't any colleges or universities in Bloomington but Illinois Wesleyan University is close enough to commute if students would like.
The free Bloomington Public Library gives local residents library cards, which they can use to check out books, movies, and research materials.
9. Bloomington Statistics & Information
Bloomington covers a geographical area of 27.1 square miles and is the county seat of McLean County in Illinois. It is about 135 miles southwest of Chicago and 162 miles northeast of St. Louis, making it close to the central point between the two major cities.
Local zip codes in Bloomington are 61701, 61704, 61705, and 61761. The area code is 309.
Central Standard Time (CST) is the usual time zone in Bloomington, though it changes to Central Daylight Time (CDT) during daylight savings time.
The elevation in Bloomington is 797 feet above sea level.
Here is a list of airlines that fly out of Bloomington IL.
Map of Bloomington, IL
As a great place to live, this helpful Bloomington will point you in the right direction of other things to do and places to visit in the area.
Tips for Living in Bloomington
Bloomington is an affordable place to live with a cost of living that is lower than the state average.

There are plenty of safe Bloomington neighborhoods for everyone from seniors to young families.

Since the area gets rain and snow during the winter, make sure to bring warm gear and an umbrella or two.
Moving to Bloomington, IL
Now that you understand the many advantages of relocating to Bloomington, does it sound like the home you're looking for? If you've decided it's the place for you, we have the best Bloomington movers standing by to handle your relocation to the city. Contact Federal Companies today at (800) 747-4100 or fill out the Request a Quote form on this page for a free moving estimate!