Arnold, MO is the largest city in Jefferson County and located about 17 miles southwest of downtown St. Louis. Arnold is bordered by Oakville, Tesson Ferry, Windsor, Concord, Imperial, Lemay, and Rock. 
Jean Baptiste Gamache was the original European settler to reach the area and decided to run a ferry boat back and forth across the Meramec River. There were a large number of German emigrants who made the city their home during the 1800s as they formed their own local culture. The area that now makes up Arnold was incorporated in 1972 and includes some of these former communities such as Beck, Maxville, Ten Brook, and Wickes.
The city of Arnold was named after a man named George Arnold who served as the area's first postmaster.
Arnold is known for being a popular St. Louis suburb with lots of single-family homes, local retirement communities, low tax rates, and a top-rated school system.
A few notable people who have lived in Arnold are former NASCAR drivers like Rusty Wallace and Kenny Wallace, as well as NRA spokesperson Dana Loesch and Chief of National Guard Bureau General Frank J. Grass.
1. People Living in Arnold, MO – Population & Demographics
How many people live in Arnold? The city had its biggest growth period between 1960 and 1980 with over 18,000 new people moving to Arnold during that time. The Arnold population is 21,146 locals with a median age of 41 years old.
Arnold demographics have minimal diversity with about 96% Caucasian, 2% Hispanic or Latino, 1% Black or African American, and about 1% Asian. The male to female gender ratio in Arnold is a nearly perfect 50-50 split. The median household income in Arnold is $66,670.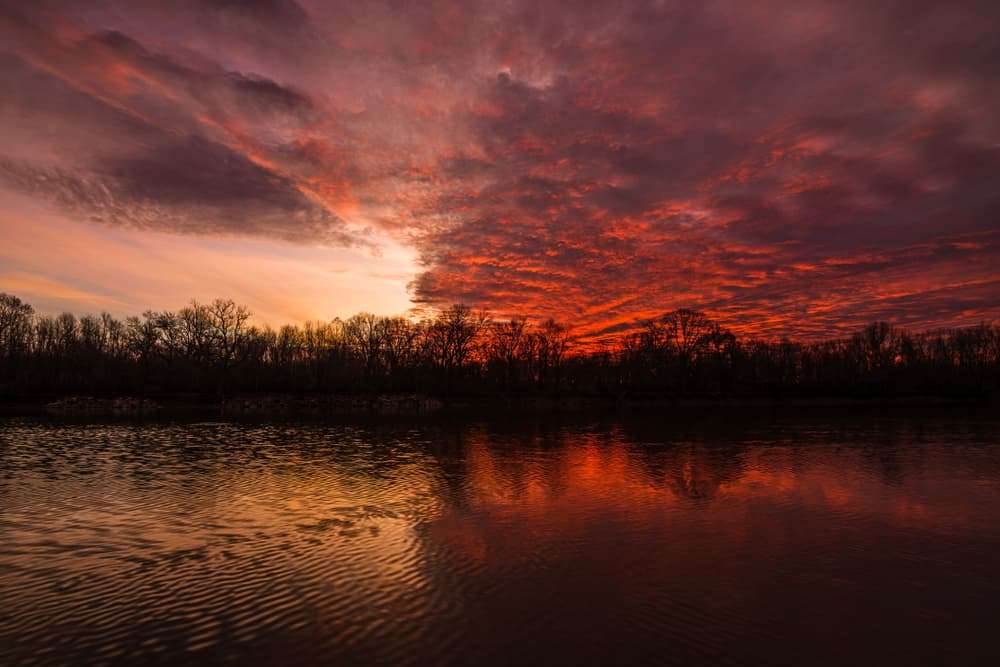 Located in the upper northeast corner of Jefferson County in Missouri, the city of Arnold covers about 11.5 square miles. The zip code in Arnold is 63010. New phone numbers in Arnold will have a 636 area code.
Is Arnold a safe place to live? While the overall crime rate in Arnold is 26% higher than the national average, the violent crime rate is 60% lower. Property crime is more common in Arnold than violent acts as people living there have a 1 in 32 chance of being a victim of crime. Many parts of Arnold are considered safe places to live, but it's a good idea to research the individual neighborhood before moving there.
2. Cost of Living in Arnold, MO
How much does it cost to live in Arnold, MO? The average cost of living in Arnold is 9% lower than the national average but is about 5% higher than the Missouri state average. Yet the city is still considered affordable. Healthcare and local utilities are less expensive in Arnold. While other expenses that are higher include transportation, groceries, and the Arnold real estate market.
The homeownership rate in Arnold is 72.7%. The housing market in Arnold, MO homes for sale is extremely competitive as properties tend to only be listed for an average of 5 days before being sold. The average price of a home in Arnold is $222,000. Arnold property tax rates are 0.910%, so for a $222,000 home, you can expect to pay about $2,020 in property taxes per year.
About 27% of people who are living in Arnold rent their homes, providing a few opportunities for newcomers interested in leasing. The average price of rent in Arnold is $894 per month, a rate that has seen an increase of about 4% in the past year.
3. Arnold Neighborhoods
Where should you live in Arnold? There are plenty of great options when it comes to looking for a place to live in the area with top-rated neighborhoods in Arnold like:
Jeffco Estates

Hidden Acres

Highland House Villas
New residents moving to the area will find lots of convenient shopping in Arnold at destinations that include Walmart, Lowe's, Ross, ALDI, Kohl's, Hobby Lobby, Petco, and the Fox Valley Center.
4. Arnold, MO Weather
The humid subtropical climate in Arnold keeps the setting warm and muggy during the hotter months and brings cold, wet winters. The weather in Arnold gets about 44 inches of rain per year as well as about 12 inches of annual snow.
The average temperature in Arnold throughout the winter months varies between lows in the 20s to highs in the low 40s. As summers come around, Arnold weather warms up to temps ranging from the mid-60s to the upper 80s.
5. Things to Do in Arnold
If you're looking for a city where there are fun things to do, exciting outdoor activities, and various points of interest, then local Arnold attractions are the answer.
View this post on Instagram
Offering a pleasant visit for people of any lifestyle, one of the best places to visit in Arnold is the local Arnold City Park. This popular landmark has loads of space to run, play, bike, and hike for everyone. Some of the top things to do in Arnold are fishing at the pond or letting your kids play on the children's playground.
Arnold City Park, 2400 Bradley Beach Rd, Arnold, MO 63010  (636) 282-2380
For anyone searching for a fun indoor activity, Arnold Bowl stands as one of the top-rated attractions in Arnold. This inviting bowling alley offers visitors plenty of lanes along with a sports lounge and other areas that can be used for birthday parties or business events.
Arnold Bowl, 1140 Jeffco Blvd, Arnold, MO 63010  (636) 296-9900
Additional Arnold Attractions
6. Arnold Restaurants
People moving to Arnold will find a great spread of places to eat and local Arnold restaurants to choose from when they want to spend a day or night out.
View this post on Instagram
One of Arnold's top places to eat is Syberg's, which is commonly known for its laid-back atmosphere and famous wing sauces. The menu they offer diners includes great options ranging from ravioli and nachos to pizza, salads, and of course, wings.
Syberg's Arnold,  249 Arnold Crossroads Center, Arnold, MO 63010  (636) 333-2940
This eclectic restaurant in Arnold is a fantastic place to enjoy some delicious American cuisine and refreshing drinks. One look at the menu at 54th Street Grill & Bar will have your mouth watering as you choose between ribs, burgers, sirloin steaks, ribeye, salads, soups, and more.
54th Street Grill & Bar, 2236 Michigan Ave, Arnold, MO 63010  (636) 287-8954
7. Jobs in Arnold
The average salary in Arnold is $54,000 per year. Arnold has a variable income tax rate between 0% and 5.4% that is based on the individual's annual income. The Arnold unemployment rate is currently about 4.4%.
As people look for nearby Arnold jobs, they tend to discover the city has plenty of reputable employers. Among these companies, a few of the best places to work in Arnold are:
Washington University in St. Louis

Boeing

Federal Bureau of Investigation
A good amount of newcomers relocating to Arnold decide they want to commute from Arnold to St. Louis, which is 17 miles away and takes about 20 minutes depending on traffic.
Indeed and other job listing sites are great resources when it comes to finding job opportunities in Arnold.
8. Arnold Schools
Making up more than 24% of the city population, about 5,075 kids between the ages of 0 and 18 years old are living in Arnold. With one of the area's top-rated school districts, Arnold is an excellent place for families to live as parents raise their children.
The top Arnold schools are a large portion of the Fox C-6 School District and include:
Lone Dell Elementary School

Rockport Heights Elementary School

Ridgewood Middle School

Fox Middle School
Nearby colleges and universities that are close to Arnold, MO are Webster University, Kenrick Glennon Seminary, and the University of Health Sciences & Pharmacy in St. Louis.
Living in Arnold Pros & Cons
Pro:

Neighborhoods in Arnold offer easy access to convenient amenities all over the city.

Pro:

As a great place to raise a family, Arnold has fun activities and great restaurants.

Con:

The cost of living is slightly higher than the state.
Moving to Arnold, MO
There's no secret that relocating to Arnold offers a wide variety of benefits and perks. As soon as you realize this is the right place to call your new home, count on our friendly Arnold, MO movers to help! Give Federal Companies a call today at (800) 747-4100 or fill out the Request a Quote form on this page for a free moving estimate!