Lined with historic bungalows and shady trees, Logan Square is one of the best neighborhoods in Chicago. Lauded for its friendly and welcoming residents, trendy shopping and dining scene, and quiet setting, there is much to adore about this charming community. Close to the city, but far enough away to feel somewhat secluded, it is easy to see why so many people have relocated to the area.
Considering moving to Chicago's Logan Square neighborhood? Explore the latest figures, real estate, things to do, and more!
Where is Logan Square in Chicago?
Logan Square is located 7 miles (20 minutes) northwest of downtown Chicago. The neighborhood sits minutes from North Avenue Beach, which sits along serene Lake Michigan. Logan Square is known for mansions and old buildings, gorgeous parks and an amazing foodie culture and scene. Logan Square is also known for being conveniently located thanks to its close proximity to the Lincoln Park Zoo, Interstate 90, and Humboldt Park.
The total area of Logan Square is 3.23 square miles. It borders other nearby neighborhoods such as Hermosa and Avondale.
Map of Logan Square
Logan Square History & Overview
The population of Logan Square is 71,665 (as of the 2020 Census). This figure has decreased slightly over the last few years. Logan Square was first developed by settlers back in the 1830s. It was almost formed into its own city, but was later absorbed by the City of Chicago. Today, Logan Square is a thriving and diverse residential community, and has attracted a younger population in recent years.
Logan Square demographics:
Logan Square population: 71,665
Median household income: $84,653
Median age: 31.3
Racial & ethnic composition: 51.6% White, 36.3% Hispanic, 4.5% Black, 4.2% Asian, 3.3% two or more races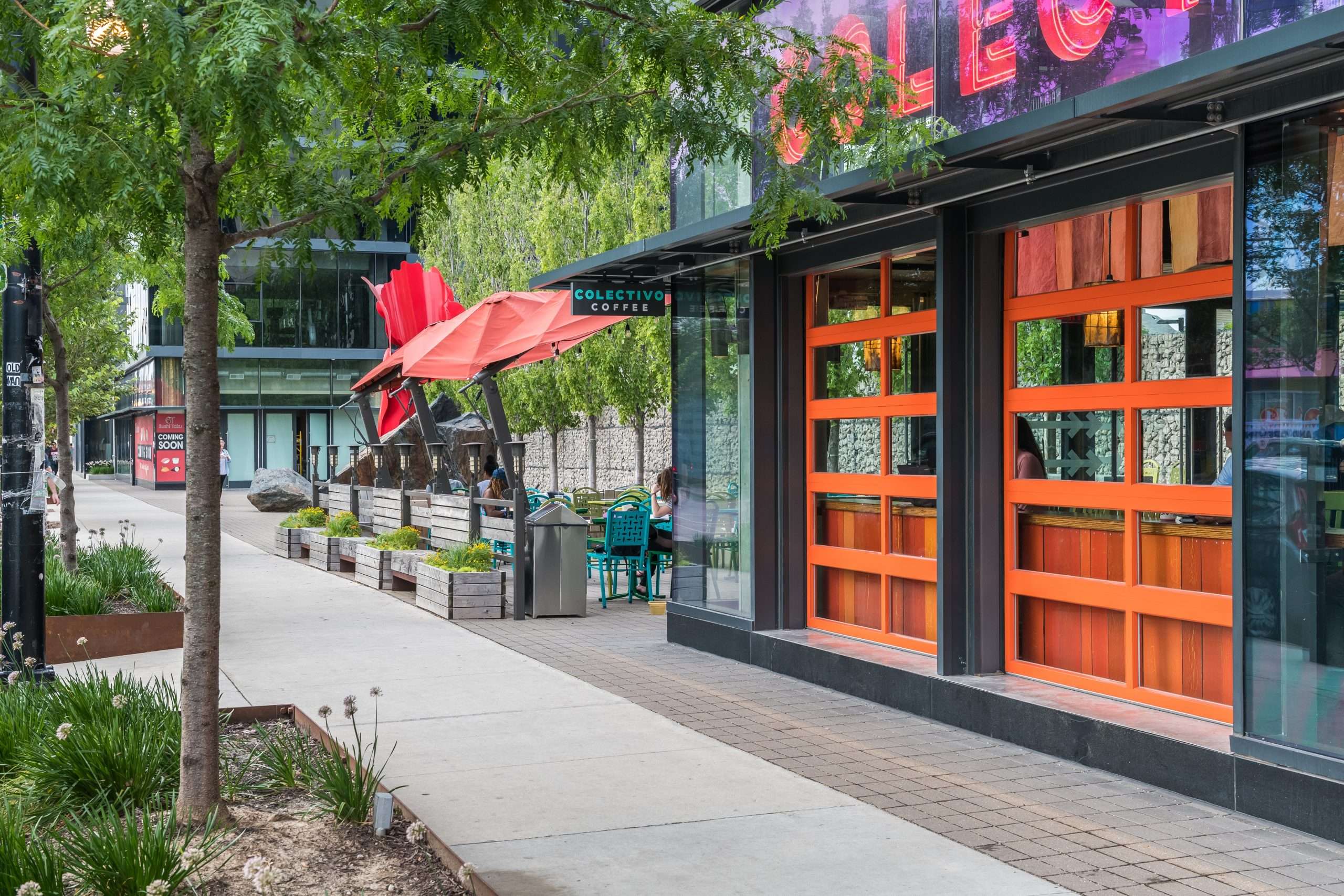 What's it Like Living in Logan Square?
Residents of Chicago's Logan Square enjoy a wonderful quality of life thanks to the area's numerous amenities and conveniences. Peaceful yet filled with top attractions and establishments, everything you could want or need is minutes from home.
Logan Square has entertainment and activities for people of all ages and abilities to enjoy. Whether looking to try a new and trendy eatery, or unwind at a local park, options abound.
One of the largest parks in Logan Square is Palmer Square Park. Spanning almost eight scenic acres, and open from 6am until 11pm seven days a week, this outdoor space is a resident favorite. Whimsical and perfect for all locals, top amenities include a Velveteen Rabbit themed playground, a running track, and space to walk the dog. Aside from this lovely park, there are plenty of other outdoor spaces located throughout the neighborhood.
Another great aspect of living in Logan Square is its ample selection of restaurants, cafes, and bars.
Overall, life in Logan Square is laid-back and relaxed, yet vibrant and all-encompassing. Balancing city life with beautiful green spaces, restaurants, and attractions, this is a wonderful place to call home.
Things to Do in Logan Square — Best Restaurants, Attractions & Shopping
What are some of the primary things to do in the Chicago neighborhood of Logan Square? Although the community is relatively compact, there is plenty to do, see, and experience in your leisure time. Discover some of the best places for Logan Square residents to shop, eat, and visit any day of the week.
Restaurants
Across Logan Square, you'll find every type of cafe, bar, and cuisine you could possibly desire. The quality of each area establishment is similar to the rest of Chicago's top-tier restaurants.
North Milwaukee Avenue is a hotspot for the neighborhood's dining scene. Up and down this road, you'll find plenty of eateries that span a variety of cuisines and specialties. Those seeking an eclectic breakfast restaurant should definitely check out Cozy Corner Restaurant and Pancake House. Always busy and filled with area locals, this is a great spot to order dishes such as the Hipster Benedict, Nutella Pancakes, Stuffed Cheesecake French Toast, and the Sweet Heat Breakfast Sandwich.
View this post on Instagram
Another must-visit Logan Square restaurant is The Chicago Diner. Casual and unassuming, this popular establishment is acclaimed for its meatless menu. Grab a craft cocktail (or two!) and enjoy tasty vegan and vegetarian dishes such as the Thai Chili Wings, Truffle Mushroom Lentil Loaf, Spicy Crispy "Chicken" sandwich, and the Vegan Gyro.
Shopping
Need to pick up your daily essentials? There are a number of local and regional shops that span a variety of specialties.
Tony's Fresh Market is a beloved Logan Square institution. Open daily from 7am until 10pm, this Chicagoland chain offers a full range of grocery departments, including produce, sushi, hot foods, fresh bakery, and more.
Another Logan Square favorite for groceries and other essentials is Fresh Market Place. Here, patrons can enjoy supporting a family-owned store that offers the highest quality produce, meat, baked goods, and beyond.
What are some of the other top places to shop in Logan Square? At Wolfbait & B-girls, a locally-owned boutique, visitors can check out locally-sourced clothing, personal care products, gifts, and more. Year-round, the Logan Square Farmers Market is held each Sunday from 9am until 3pm. Here, you can pick up the freshest local produce, meats, cheeses, and other artisan goods. Searching for your next new book? City Lit Books provides a cozy space for visitors to peruse fiction and nonfiction selections. They also host special events throughout the year, including a book club.
Things to do & attractions
Logan Square has a wonderful selection of noteworthy things to do for its residents. All ages can find something fun to do year-round without having to leave the neighborhood.
Music fans will definitely want to stay up-to-date with the event calendar of the Concord Music Hall. Known for welcoming performers and groups that span every genre, this is a fantastic place for concerts.
Searching for activities that are a bit more laid-back? The Kosciuszko (Thadeuz) Park, located on the northwestern part of the neighborhood, is dog friendly and features an ADA-accessible playground & pool.
Another must-visit locale in Logan Square is The 606. Open to all people and their leashed dogs, this elevated trail is home to art, nature, and other interesting things to do, see, and explore. It is steps away from lovely Humboldt Park, and encompasses the scenic Bloomingdale Trail. This desntiation's intention is to get residents outdoors so that they can engage in a wide array of activities, such as walking, jogging, biking, and more. Fun fact: The 606 is named after the 606 zip code prefix in the Chicago area.
Schools in Logan Square
Logan Square is part of the Chicago Public Schools district. Just outside of the boundaries of the neighborhood, there are several highly-rated schools that boast exceptional reputations. The area's best schools include Devry Advantage Academy High School (rated 10/10 on GreatSchools.org), Noble St Chtr-Noble Campus (also rated 10/10 on GreatSchools.org), and the Chicago High School For The Arts.
Is Logan Square Safe?
Especially when compared to the City of Chicago, Logan Square is a safe place to live. While crime rates are slightly above the national average, the overall crime rate is 30% lower than the Chicago average. This makes Logan Square a low crime neighborhood near Chicago.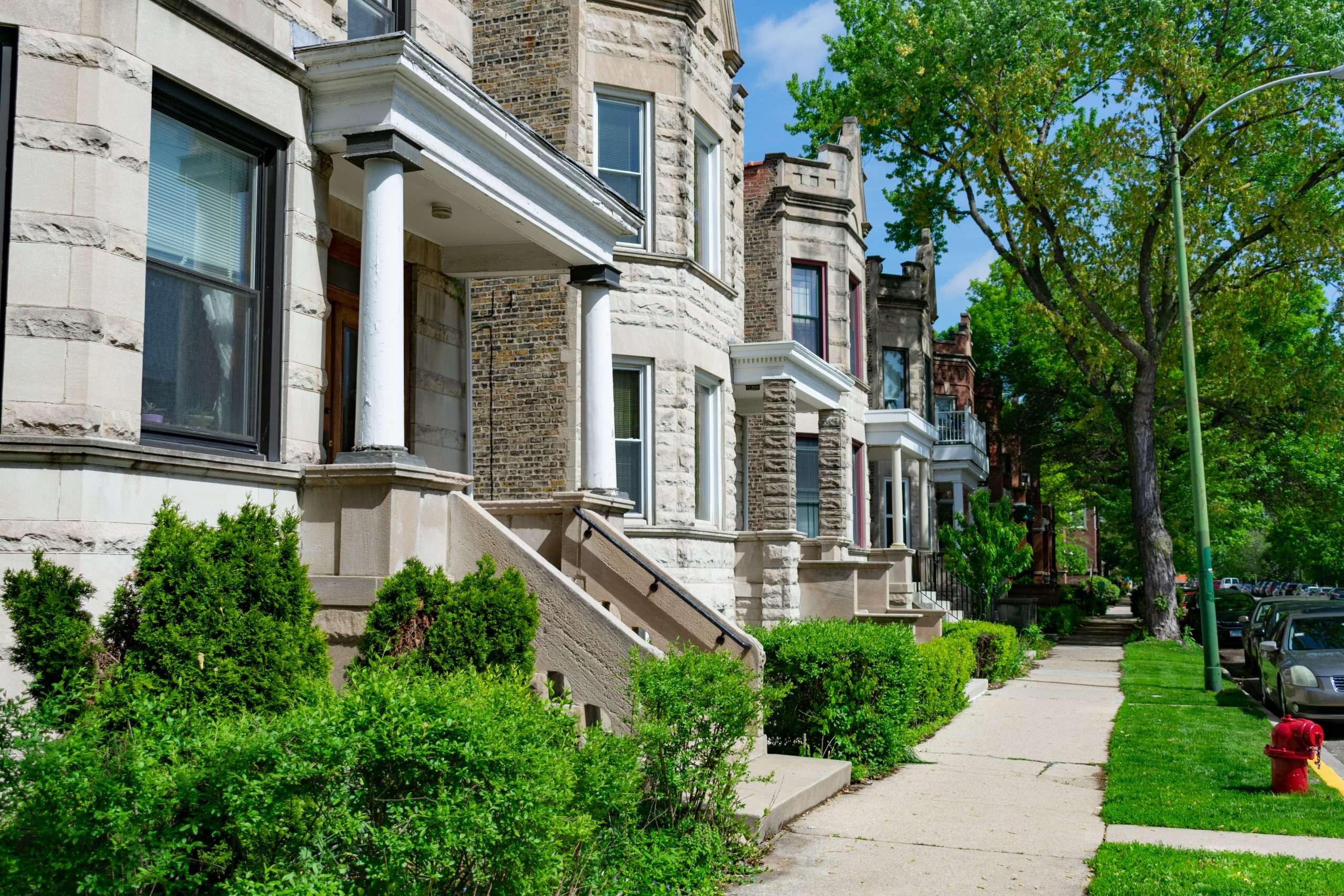 Logan Square Real Estate
The current median price for Logan Square homes is $525,000. This encompasses a variety of home styles, including single-family properties and condo units. Overall, when compared to the city's median home price of $310,000, it is more expensive to live in Logan Square than in many parts of Chicago.
Planning to rent instead of buy? The average monthly rent cost in Logan Square is $1,901 for a 750 square foot apartment. This makes Logan Square one of the most affordable places to rent in Chicago.
Getting ready for your move to the Logan Square neighborhood in Chicago? If so, our Logan Square movers at Federal Companies are here to deliver a seamless, stress-free experience. Serving over 200,000 customers during our 107+ years in business, we've perfected the art of efficient and easy relocations. Contact us today to get all of your questions answered, and to request your custom moving service quote.