Located in Kane and Cook counties about 35 miles northwest of Chicago, the city of Elgin boasts an amazing arts scene, historic architecture, and endless opportunities for recreation. Elgin was founded in 1835 and named by Hezekiah Gifford after his favorite Scottish psalm. Over the next 165 years, Elgin grew with one of the world's largest watch factories, the Midwest's top dairy producer, and other manufacturing centers.
Today, this beautiful suburb, nicknamed the City in the Suburbs, is also known for its great quality of life, fast-growing population, and riverboat casino. Despite being one of the fastest-growing cities in all of Illinois, Elgin is still surrounded by natural habitats like the Poplar Creek Preserve, Trout Park, and Bluff Spring Fen to enjoy the amenities of the city without sacrificing the beauty and quiet of the outdoors.
Thinking about moving to Elgin, IL? Find out what you're going to love about living in Elgin and what there is to do.
Elgin, IL Population & Demographics – Who Is Living in Elgin?
Elgin is located in Cook and Kane counties, Illinois and covers 37.7 square miles along I-90. The population of Elgin is 111,000 but it's part of the Chicago-Naperville-Elgin metropolitan area, the third largest in the U.S. The metro area is also known as Chicagoland and has a population of 9.83 million over 14 counties in three states.
There are three stations in Elgin on the Milwaukee District/West Line of the Metra providing service to Chicago Union Station. PACE provides local bus service in the city.
The city has a diverse population. The racial and ethnic composition of Elgin is 66% white, 7.4% Black or African American, 5.4% Asian, 1.4% Native American, 16% other races, and 44% Hispanic. The city is home to a large Laotian American population as well as a large Mexican American population, the latter of which accounts for 38% of Elgin's population.
Elgin is a safe place to live with a crime rate that's 41% below the national average.
Famous Elgin residents have included Jessica Mink, one of the scientists who discovered the rings around Uranus, Manhattan Project physicist Dwight Smith Young, and comedian Jim Gaffigan.
Elgin Weather – What Is the Elgin Climate Like?
What's living in Elgin like? It's fairly chilly in Elgin and the city gets more snow than average for the U.S. and fewer sunny days. On average, Elgin gets 33" of snow and 38" of rain per year. At the height of summer in July, the average temperature is 84.6°. There are about 17 days per year with high temperatures over 90°.
Average January lows of 12.7° mean winters are cold. There are 144 days on average in which the nighttime temperature drops below freezing with 12 days per year on average with nighttime temperatures below 0°.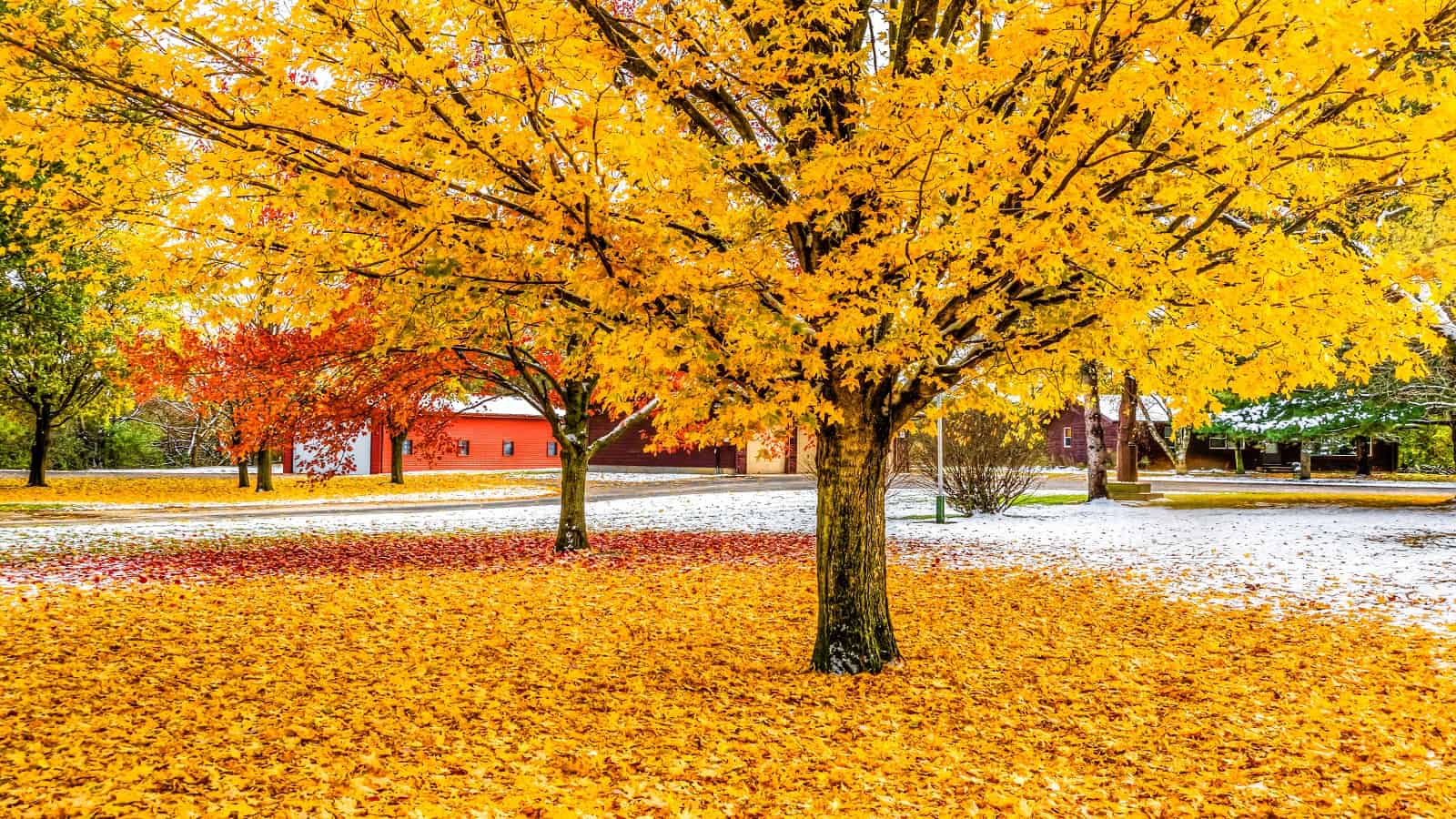 Elgin, IL Schools & Colleges
Moving to Elgin with kids or starting a family in the future? Elgin, Illinois is served by four public school districts. Elgin Area School District U46 is the second largest district in Illinois and serves most of Elgin with an enrollment of 40,000 students. Two high schools in the district – Larkin High School and Elgin High School – have academies for gifted students and performing arts. The city is also served by Community United School District 301 (western parts), Community Unit School District 300 (northwestern parts), and Community Unit School District 303 (southwestern parts).
There are also 18 private schools in Elgin including Elgin Academy, a coeducational college prep school, Harvest Christian Academy, and St. Edward Central Catholic School.
Considering higher education while living in Elgin? The city is home to Elgin Community College (ECC), National Louis University, and Judson University, a liberal arts American Baptist school. You'll find larger universities and colleges within 20 miles such as Wheaton College, Aurora University, College of DuPage, and Elmhurst College.
Jobs in Elgin
Like many suburbs in the Midwest, Elgin's economy is largely dominated by education, financial services, and health care, although the Grand Victoria Casino is a major employer and contributes to the Elgin economy. Industrial and residential construction have also reached new heights in the city.
Top employers in Elgin, IL include:
Elgin Area School District U46
J.P. Morgan Chase
Advocate Sherman Hospital
John B. Sanfilippo/Fisher Nuts
Provena Saint Joseph Hospital
Elgin Community College
Grand Victoria Casino
Elgin Mental Health Center
City of Elgin
The average salary in Elgin, IL is $65,000 according to Payscale or about $18.82/hour. Here's what you can expect to make in common professions:
Registered Nurse: $31/hour
CNC Operator and Programmer: $25/hour
Mechanic: $22/hour
Certified Medical Assistant: $18/hour
Accountant: $46k/year
Ready to start exploring career options? You can get an idea of what to expect by searching for jobs in Elgin on Indeed and the City of Elgin job board.
What Is the Cost of Living in Elgin, IL?
Is Elgin, IL expensive? As you consider moving to Elgin, Illinois, you'll undoubtedly want to know how much it costs to live in the city. The Elgin cost of living is very close to the national average, but some expenses are more costly than you may expect.
Utilities in Elgin are about 12% lower than the national average while groceries are right at the average. The two expenses that push the cost of living in Elgin higher are housing and transportation. Housing is the biggest factor with Elgin housing expenses about 12% above the national average.
A good way to assess the cost of living is to look at real estate in Elgin. The median home price in Elgin, IL is $225,000, high for the Midwest but still affordable. That's enough for a 3-bedroom, 2-bathroom home in many areas of the city, although you can also find affordable homes priced under $150,000. You can see what you can expect with your budget by searching for Elgin, IL homes for sale.
Are you going to rent while living in Elgin? Rent in Elgin is fairly affordable. The average rent in Elgin is $1,218, or $1,105 for a one-bedroom apartment and $1,253 for a two-bedroom apartment according to RentJungle.

Best Neighborhoods in Elgin
Where is the best place to live in Elgin, IL? It depends on what you're looking for! There are tons of great Elgin neighborhoods to explore, including brand-new subdivisions and historic homes in the older parts of town.
One of the newest Elgin subdivisions is Highland Woods which is home to new luxury homes priced in the low $300s to the low $700s. This is one of the largest neighborhoods in Elgin with a huge range of homes, including custom homes with movie theaters and home gyms.
Bowes Creek Country Club is one of the most prestigious Elgin neighborhoods. Enjoy upscale living right on the golf course with spacious homes starting in the $300s.
An affordable neighborhood in Elgin for families is Country Knolls where you will find ranch homes in the $200s built in the 1960s and 1970s. You'll even be right next to the Hawthorne Hill Nature Center for outdoor recreation!
Fun Things to Do in Elgin, IL – Family-Friendly Activities, Outdoor Recreation & More
There are seemingly endless things to do in Elgin for families, couples, and kids. From beautiful parks and fun attractions to museums, you'll never be bored. Elgin also offers convenient shopping with the Elgin Shopping Mall, Cobbler Crossing Shopping Center, Wing Park Shopping Center, Meijer, Target, and Menards. If you want the amenities of the big city, the drive from Elgin, IL to Chicago, IL is just 40.8 miles. Here are some of the top Elgin attractions and activities you'll enjoy.
View this post on Instagram

Elgin is one of the only cities in Illinois that offers a riverboat casino. Located right on the Fox River, this large riverboat features gambling, buffet-style dining, and a steakhouse.
Grand Victoria Casino, 250 S Grove Ave, Elgin, IL 60120 (847) 468-7000
Lords Park is the crown jewel of Elgin. With a two-story pavilion built in 1898, this scenic 108-acre park is home to the Lords Park Zoo, the Elgin Public Museum, and the Lords Park Aquatic Center. With a water park, zoo, playgrounds, and a museum, what more can you ask for when looking for fun things to do in Elgin with kids?
Lords Park, 100 Oakwood Blvd, Elgin, IL 60120 (847) 531-7000
Additional top attractions in Elgin, IL include:
Top Restaurants in Elgin
Looking for the best places to eat in Elgin, IL? While living in Elgin, you'll be surrounded with award-winning restaurants with a huge range of cuisine options, from casual family-friendly eateries to upscale Elgin restaurants. Here are two of the top picks.
View this post on Instagram

You'll fall in love with everyone's favorite Elgin restaurant! This upscale pub serves pasta, seafood, hand-cut steaks, and burgers with a huge menu of wine, beer, and cocktails.
Elgin Public House, 219 E Chicago St, Elgin, IL 60120 (847) 468-8810
This Chicago hot dog chain is a must-try while living in the Chicago metro area. Portillo's offers up mouth-watering Chicago-style hot dogs, Italian beef sandwiches, beer, and wine in a retro-style restaurant.
Portillo's Hot Dogs, 1020 S Randall Rd, Elgin, IL 60123 (847) 695-8884
Living in Elgin Pros & Cons
Pro: Elgin has an affordable cost of living for the Chicago area
Pro: Elgin offers a great quality of life with entertainment and outdoor recreation
Con: It may take time to get used to the cold winters in Elgin, IL
Does living in Elgin, Illinois sound like a dream come true? If you're set on moving to Elgin in the coming months, get started today with a free moving estimate from Federal Companies!