St. Louis has a diverse population and economy that attracts people looking to move to St. Louis! The "Gateway to the West", as it's called due to the world-famous Gateway Arch along the Mississippi River, has experienced a decline in the number of people relocating to the city since the 1950s, but it's still a heavily populated city, and the second-largest city in Missouri. You'll have lots of opportunities for buying a house in St. Louis as there are many homes for sale in a medium-competitive market.
What neighborhoods are people looking for and buying houses in St. Louis? The city is divided into 79 neighborhoods, and some areas are lumped together into categories like "South City" and "North City". Each of the neighborhoods has its own unique charm and character, for example, Carondelet has some of the oldest brick homes, Central West End is home to the Cathedral Basilica and year-round festivals, and Chesterfield offers a community of beautiful homes and excellent school districts.
St. Louis has an affordable cost of living that is 19% lower than the national average and 5% lower than the Missouri state average. When you buy a house in the city, you can expect to pay less than other parts of the state and country, although local transportation costs and food are higher.
Whether you're buying your first home or you've moved around from house to house for years, the home buying process is always a challenge. Well, keep reading and we'll help you figure out how to buy a house in St. Louis – just work through these steps and you'll be settled in your new home faster than you thought possible.
Steps to Buying a House in St. Louis
You may want to go house hunting but there are several things you need to do before you can start the fun part of the home buying process.
How Much House Can You Afford?
Before you can look for a house in St. Louis, you need to know how much house you can afford. That way, when you do start house shopping, you can narrow down your choices to the price range you can afford and skip over any that are out of budget.
Financial Readiness
Buying a home is a big financial commitment and not everyone is ready for it. Get a copy of your credit score to make sure you're likely to get approved for a mortgage. You can order a free credit report from each of the credit bureaus once each year, or you can get a credit score estimate from CreditKarma. Some credit cards offer your credit score, too. If your credit score is on the low side, you should take some time to build your score and improve your financial situation before you try to buy a home.
If your score is in good shape, try a home affordability calculator to get an estimate of the home price you can afford. It is recommended that you keep your mortgage at 30% or less of your gross monthly income.
Down Payment
You should expect to pay between 3% and 20% of the home price as a down payment. On a $225,000 home, a 3% down payment would be about $6,750, while a 20% down payment would be $45,000. If you can't come up with the funds to make your down payment and pay for closing costs, you may not be ready to buy a home in St. Louis.
Real Estate Market in St. Louis
As of March 2022, the median price of homes in St. Louis is up 1.9% compared to last year, with a median selling price of $186,000. Homes are selling after just 15 days on the market.
Costs of buying a house in St. Louis in several desirable neighborhoods:
Downtown St. Louis – $156,950 ($130/square foot)
The Hill – $435,000 ($221/square foot)
Central West End – $362,500 ($189/square foot)
Soulard- $275,000 ($154/square foot)
O'Fallon – $185,500 ($141/square foot)
St. Louis Property Taxes
When you're looking for a home, you may forget to consider the property taxes. Property taxes can drastically affect the amount you pay for your home. How much do St. Louis, MO residents pay in property taxes? The state's average property tax rate is 0.93% per year – which is lower than the national average of 1.07%, but property tax rates in Missouri vary depending on where you live.
Homeowners Insurance
Homeowners in Missouri are not required by the state to carry homeowners insurance, but some lenders require coverage to insure the home up to the amount of money borrowed. The average cost to insure a home in St. Louis is $2,560 annually.
Home and Property Maintenance in St. Louis
If you're planning to buy a house after renting an apartment you might be in for a bit of a shock when it comes to how much it costs to maintain your home. If something breaks in an apartment the landlord is typically responsible for the repair. But if it breaks when you're the homeowner, it's up to you to pay for the repair. Typical maintenance expenses include:
Appliances
Driveway maintenance
Furnace
Lawn maintenance
Roof
Snow removal
Find and Get Preapproved for a Mortgage
Once you're sure you can afford to buy a home, your next step is to get a mortgage pre-approval. Many sellers will only show their home to buyers who are preapproved for a mortgage since they don't want to waste their time working with buyers who can't get a mortgage.
St. Louis, MO First Time Homebuyer Programs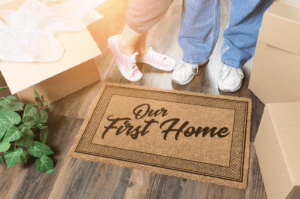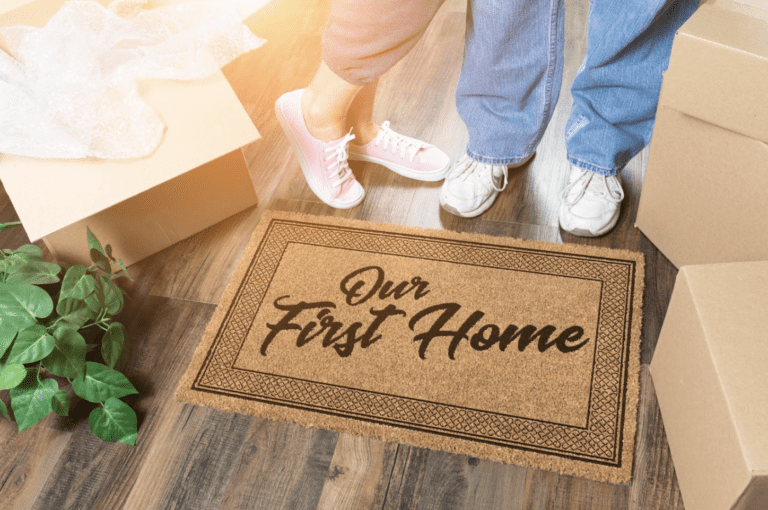 If you're looking to buy your first home, you should take the time to look into 1st time homebuyer programs. Several programs exist to make it easier for people to 'live the American dream' and get into their first home, including:
Mortgage Types
Mortgages are not a one-size-fits-all product and before you start applying for mortgages you should decide which type works best for your situation. The three most common mortgage types and their requirements include:
FHA-Backed Home Loans
Down payment = 3.5% of purchase price
580+ FICO scores
Mandatory mortgage insurance premiums
Must buy the property with intent to live in it
Can be difficult to prove eligibility
Conventional Loans
Available for primary home, second home, or investment property purchases
Interest rates usually higher than other mortgage types but the overall borrowing costs tend to be lower
Requires private mortgage insurance until you reach 20% equity
Down payment = 3% when the loan is backed by Fannie Mae or Freddie Mac
Seller can provide credit toward closing costs
620+ FICO score
Under 43% debt-to-income ratio
Requires significant documentation to verify income, employment, assets, and down payment
Fixed-Rate Mortgages
15 – 30 year loan terms
Interest rate remains the same over the life of mortgage
Higher interest rates than adjustable-rate mortgages
Mortgage Pre Approval Process
You can 'shop around' to get the best interest rate by completing the pre-approval process with multiple mortgage lenders. The pre-approval letters you receive from the lender are valid for 60 to 90 days to give you time to find a home you want to buy.
You can show the letter to sellers of homes you're interested in as proof of your pre-approval status.
Steps for Mortgage Pre-approval
Choose lenders and complete their mortgage application so they can run a credit check
Find and present all documentation requested to confirm employment, assets, and liabilities
Mortgage lenders verify your FICO score, debt-to-income ratio, employment history and income, and your credit history to issue the pre-approval (or denial)
If approved, your letter includes the loan amount you qualify for, the type of mortgage program, estimated closing costs, and estimated interest rate.
How to Find the Best Real Estate Agent in St. Louis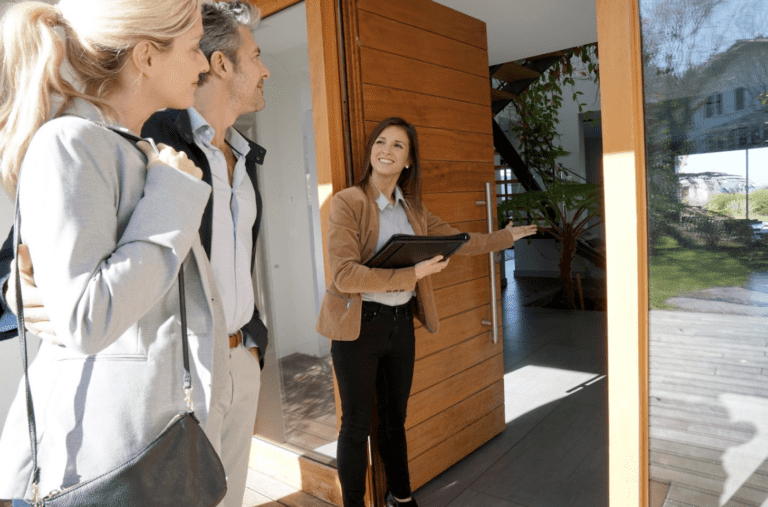 A real estate agent (sometimes called buyer's agent) is your partner in the home buying process. They help you find homes that cover your wish list of amenities in your price range and help negotiate the purchase price with the seller's real estate agent. Real estate agents usually receive their fee from the seller at the closing.
Tips to Find the Right Real Estate Agent
Get referrals from people you know
Get references from the agent's previous clients
Look for agents with experience in the neighborhoods you're interested in buying
When you find an agent that checks all the boxes above, call or meet with them to see if you are comfortable with them. They are going to help you with one of the biggest purchases you'll ever make so you want to be confident in their skills and that you feel comfortable working with them.
Start House Hunting in St. Louis!
If you've made it this far it's finally time to start the best part of looking for a home: house hunting! Make a list of the features your home must-have, such as number of bedrooms and bathrooms, the school district, or size of the lot. The list will help your real estate agent narrow down the options and ensure he or she is only showing you homes that are potential properties for your needs.
If you're not familiar with the various neighborhoods in St. Louis, your real estate agent should be able to help you figure out where to buy a home in St. Louis by recommending neighborhoods based on your list, and by choosing from the safest neighborhoods in the city.
You can also watch this list of homes for sale in St. Louis and ask to view any of the homes that look promising.
Submitting an Offer on a House
Did you find a home that's perfect for you? Now it's time to make an offer and let the seller know you want to buy their home. Your real estate agent contacts the seller's agent to get details that helps them recommend an amount you should offer – whether that's the exact listing price, slightly below their list price, or above the list price.
The sellers have the option to accept your offer, reject the offer, or they can make a counter offer. The counter offer is often a higher amount than your offer, and you can decide whether to accept and move on in the process or to negotiate. There could be multiple rounds of offers back and forth before the price is finalized.
If your offer is accepted, the next steps are to get a home inspection and appraisal to uncover any hidden problems that would change your mind about buying the home, and to make sure the home is valued high enough for the lender to provide the mortgage. If both the inspection and appraisal are successful, you begin the work of finalizing your mortgage.
Close on your New St. Louis Home
Congratulations! The closing is the last step after which you receive the keys to your new home. During closing, you'll sign a ton of paperwork, get credits and deductions for the escrow account, fuel, and property taxes, and receive your final escrow statement.
Now that you are a new home owner in St. Louis, it's time to think about moving! You've just put in a lot of time and effort finding and buying a home, don't stress about the moving process. Just call the top St. Louis movers at 800-747-4100 to help you get settled in your new home as quickly and efficiently as possible.