You have enough to worry about as you plan a move; setting up utilities can be just another time-consuming task on your list. The good news is setting up Chicago utilities is painless and can usually be done online. The bad news is the Chicago utilities cost is high.
How much are utilities in Chicago? How do you set up service? Get answers to all your questions below with info on account setup, bill pay, and average rates from all major utilities.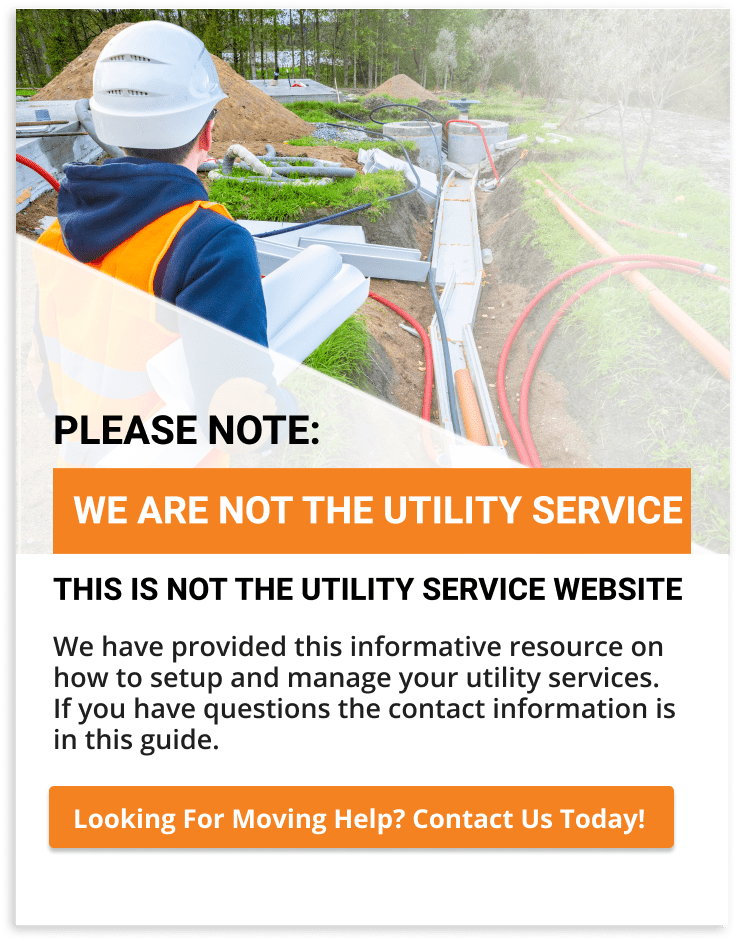 Chicago electric utilities are provided by Commonwealth Edison or ComEd, part of the Chicago based Exelon Corporation and one of America's largest electric and gas holding companies. ComEd is the only Chicago electricity provider.
Chicago Electricity Rates
Commonwealth Edison is the only electricity provider in Chicago, but you can choose the company that supplies your electricity. If you do not choose a supplier, ComEd will be the default.
You can see current ComEd electric rates and plans here. There are dozens of Retail Electric Suppliers (RES) and rate plans available which you should compare to ComEd electricity rates. The current ComEd price to compare is 6.776 cents per kWh for summer 2021.
Note that some suppliers may offer low rates for a limited amount of time with an enrollment fee and/or early termination fee. If you continue service after your electric rate expires, you may pay much higher rates than ComEd's default rates! ComEd provides a bill estimator tool to help you estimate your current ComEd price and compare it to other service providers.
If you enroll in ComEd's Hourly Pricing program, you'll find these live prices helpful.
Curious about average Chicago electricity rates? In May 2021, the average Chicago household paid 14.6 cents per kWh, higher than the national average of 14.0 cents per kWh. Chicago electricity rates are usually 9% to 18% higher than the national average.
The average electricity bill in Chicago is $132.39.
How to Start Electricity Service
You can start ComEd Chicago electricity service online by clicking here. You will need your new address, the date you want service turned on, and your driver's license or Social Security number.
You can also start ComEd electric service in person at a location with a Verification Identification (VERID) agent. You will need to provide two forms of identification including one form of government-issued photo ID.
You may need to pay a deposit to start service.
ComEd Bill Pay
There are several ways to pay your ComEd bill:
Pay online by signing into your account. You can also make a one-time payment online without signing in.
Set up automatic recurring payments or schedule future payments online.
Pay by mail by sending a check payable to ComEd with your account number to: ComEd, P.O. BOX 6111, Carol Stream, IL 60197-6111
Pay by phone by calling 1-800-588-9477
Pay your ComEd bill in person. Click here to find authorized agents, convenience agents, and VERID agents. There will be a convenience fee at most locations.
Contact Info
Chicago Natural Gas Provider – Peoples Gas
Peoples Gas is the Chicago natural gas company that has served the city for over 170 years. They are regulated by the Illinois Commerce Commission. Peoples Gas is the only natural gas provider in Chicago, but you have the right to purchase gas from the utility or an Alternative Gas Supplier (AGS).
Chicago Natural Gas Prices
In January 2021, Chicago natural gas prices were 82.2 cents per therm, about 27% less than the national average.
Peoples Gas has two different rates for heating customers and non-heating customers. If you purchase natural gas from the utility, you are a "sales customer." If you purchase from an alternate supplier, you are a "transportation customer" and pay delivery charges, but your gas charge will be based on the alternate supplier's rate.
You can learn more about Peoples Gas rates and the charges on your bill.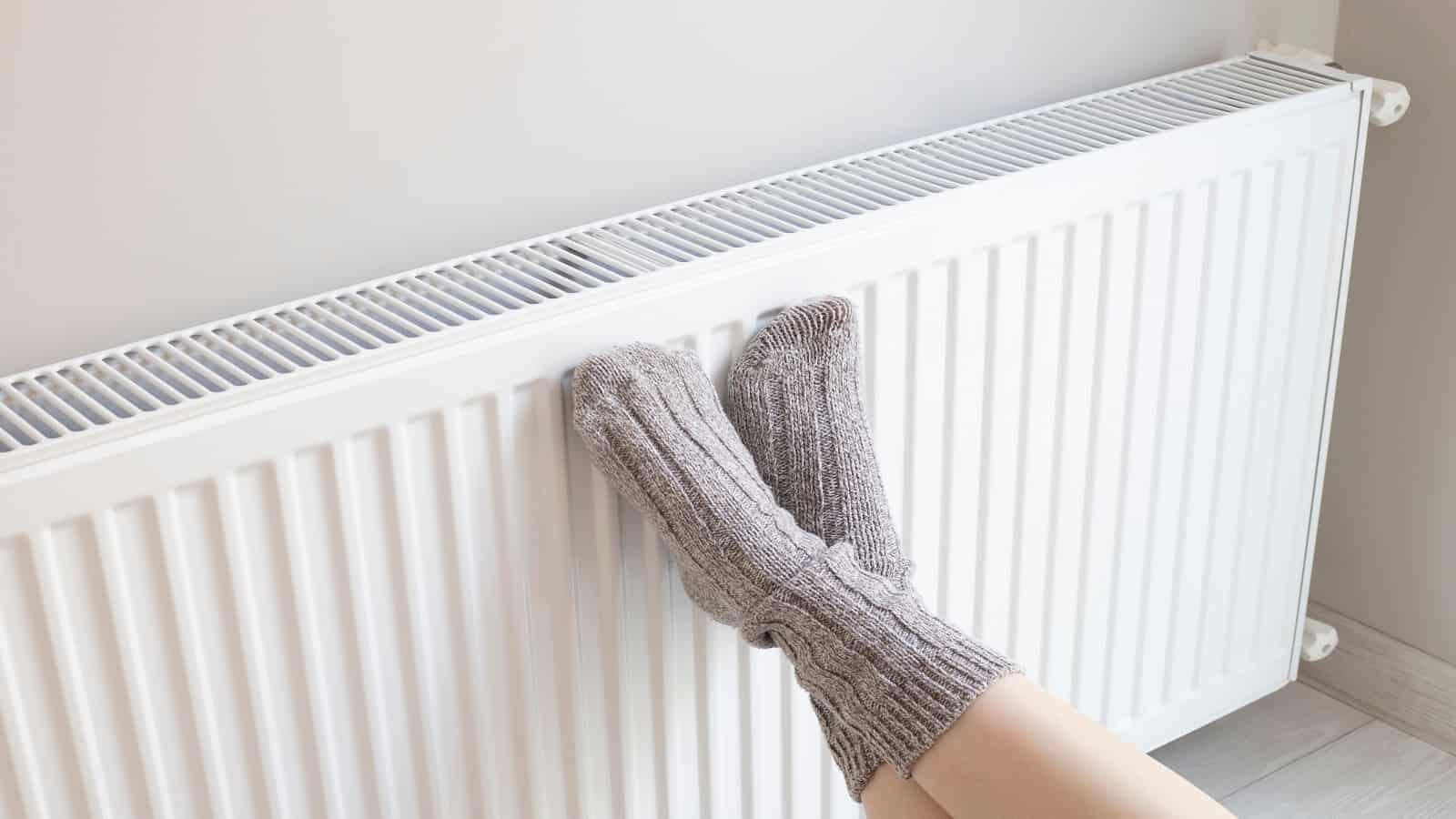 How to Set Up Natural Gas Service
You can start service for natural gas in Chicago online. Your request to start service will require your Social Security number and previous address. The request will be processed within two business days at which point you can see your appointment details through your online account.
There may be a deposit to start service.
Peoples Gas Bill Pay
There are several ways to pay your gas bill.
Make free online payments from your bank account with your Peoples Gas account.
Make a quick bill payment online with a service fee.
Set up AutoPay online.
Pay with the Peoples Gas app (fee for card payments)
Pay by phone by calling (866) 295-0086. A service fee applies.
Pay in person with a service fee.
Pay by mail by sending your payment to Peoples Gas, PO Box 6050, Carol Stream, IL 60197-6050
Peoples Gas Contact Info
The City of Chicago Water Department serves Chicago residents and 125 suburbs with water delivery. Chicago has metered and non-metered water service. Non-metered accounts are charged a flat rate based on factors like the building size and billed monthly. Metered accounts are billed based on actual water usage and billed monthly or bi-monthly.
In general, you will pay less with metered service if you use a typical amount of water. Chicago normally offers a free MeterSave program to two-flat and single-family homeowners. However, this program was suspended in June 2019 and now has a waitlist while the impact of meter installation on lead levels is assessed.
Chicago Water Prices
Chicago has very high water prices despite getting its water from Lake Michigan, the lake adjacent to the city. Chicago residents even pay more for water than Phoenix residents who rely on water piped in over 300 miles.
Water prices in Chicago have been on the rise. A water and sewer tax hike will not take full effect until 2021, but the third installment of the hike increased water prices by 30% in 2019 from $1.28 to $2.01 per 1,000 gallons. By the time the full tax is implemented in 2021, the average household will pay $228 more per year for water and sewer taxes than they did in 2016.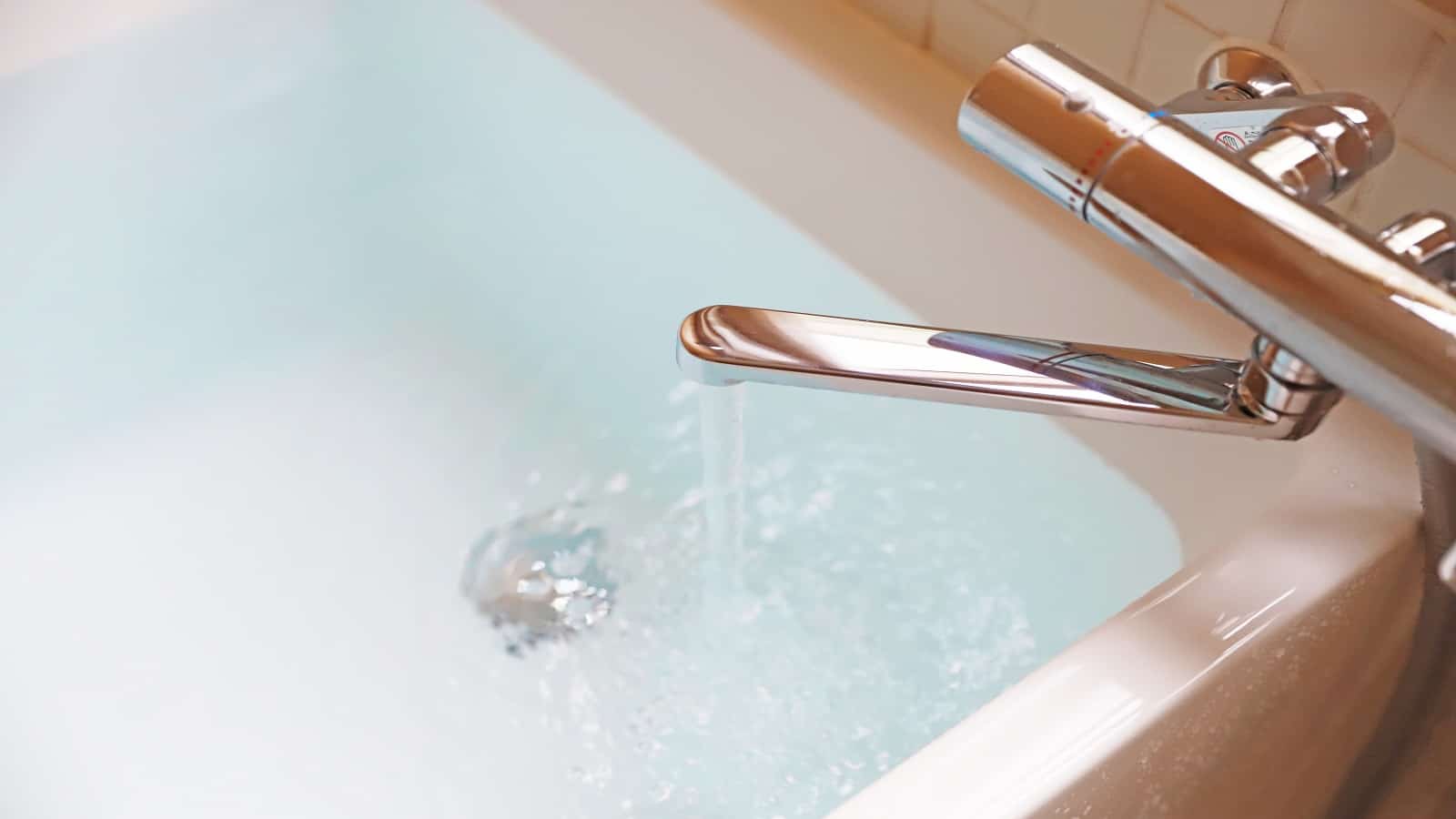 How much is water and sewer in Chicago? Here is what you should know about your Chicago water bill.
The Chicago water rate is $30.79 per 1,000 cubic feet or about $4.13 per 1,000 gallons effective June 2021.
The sewer rate is 100% of the water rate.
A water-sewer tax of $2.51 per 1,000 gallons is added on top of your water rate.
Your utility bill also includes a garbage fee of $9.50.
Combined, the cost of water and sewer with the tax is $10.77 per 1,000 gallons.
The average person in Northeast Illinois uses 109 gallons of water every day. Nationwide, the average water cost is about $1.50 per 1,000 gallons, far lower than Chicago.
How to Set Up Water Service
Property owners, including landlords, are responsible for water service in Chicago. Tenants do not have the water account in their name with some exceptions.
After buying a house, the name on the water account is changed through the Full Payment Certificate Process. The seller is required to obtain the Full Payment Certificate which is also a request to transfer service to the new property owner's name.
How to Pay Your Chicago Utility Bill
You can pay your Chicago unified utility bill through the utility billing web portal. The portal allows you to make one-time payments, set up AutoPay, and set up payment plans.
You can also pay in the following ways.
Pay by phone by calling (312) 744-4426
Pay in person at City Hall at 121 N. LaSalle St. Room 107A from 8 am to 5 pm Monday to Friday
Pay at a neighborhood location
Use an EZ Pay station
Mail a payment to City of Chicago Utility Billing, PO Box 6330, Chicago, IL 60680-6330
Water Department Contact Info
The City of Chicago provides weekly residential trash pickup to over 600,000 households in the city. DSS only serves single-family homes and apartments with four units or less. All others must use private trash collection services.
Recycling in Chicago is separated into six service areas. Lakeshore Recycling Systems (LRS) handles four zones. The Chicago DSS handles recycling on the North Side and the Southwest Side. You can see the recycling zones here.
For Chicago households served by DSS garbage collection, there is a monthly garbage fee of $9.50 included on your unified Chicago utility bill for water, garbage, and sewer services.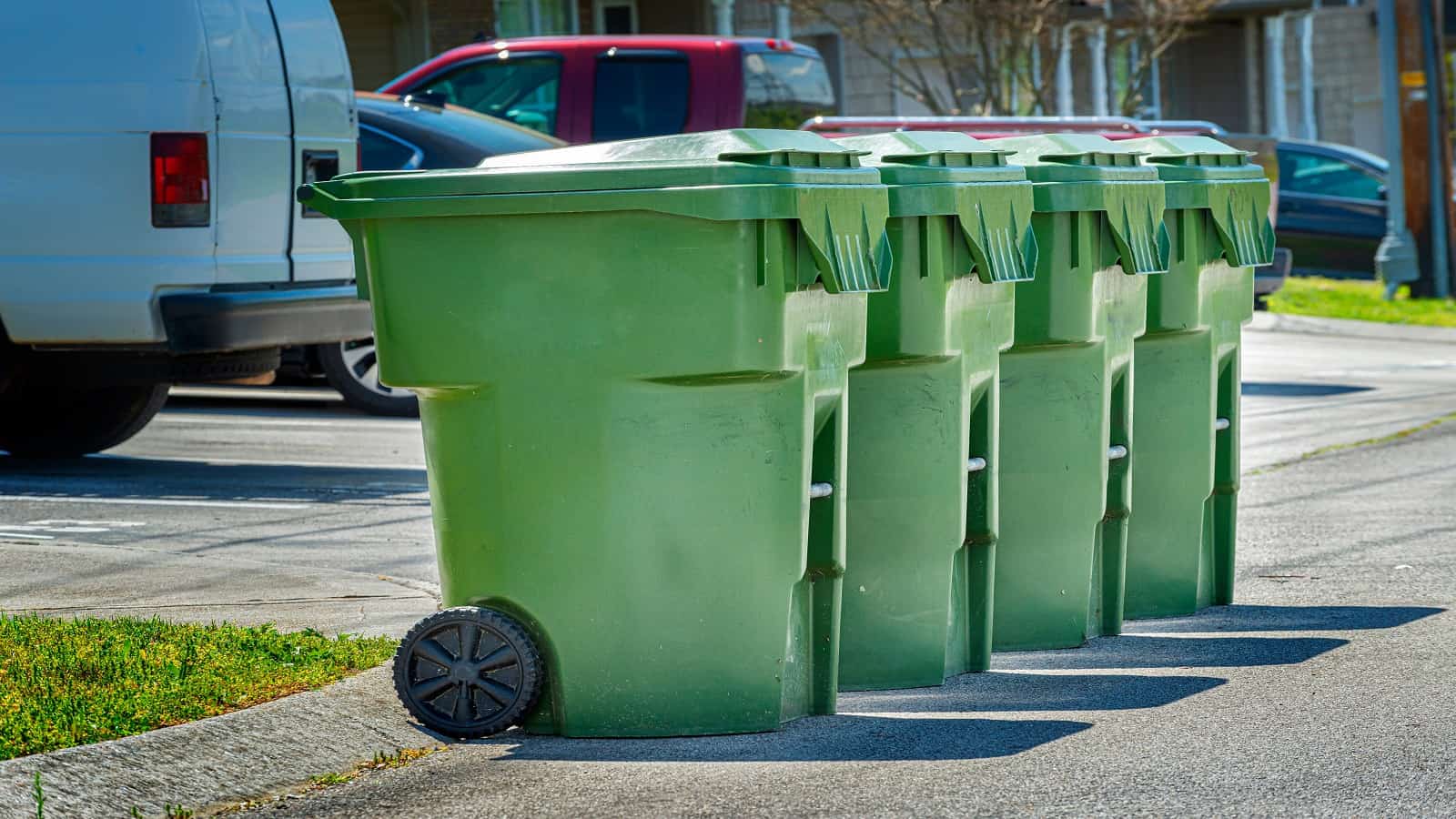 Contact Info
Chicago Internet Providers – Xfinity, AT&T, RCN, Everywhere Wireless & WOW!
There are a few Chicago internet providers to choose from for DSL, IPBB, cable, and fiber internet service. The right provider depends on whether you value speed or cost and where you live in Chicago. Here's a quick overview of your ISP options.
Networks: Cable
Download speeds: 50 to 1,200 Mbps
Availability: 99% of Chicago area
Cost: $25/month for 50 Mbps, $70/month for 1,200 Mbps
Xfinity from Comcast offers the fastest internet in Chicago for most residential customers with a 1,200 Mbps cable plan that starts at $70/month. Like AT&T, Xfinity has data caps but Xfinity's is higher at 1.2 TB per month. They generally aren't the most affordable ISP in Chicago, but they do have the fastest speeds. For most people, AT&T's slightly lower speeds are sufficient.
Networks: Fiber optic & IPBB
Download speeds: 100 to 1,000 Mbps
Availability: 98% of Chicago area for IPBB; fiber service covers 20% of Chicago area
Cost: Starting at $30/month ($35/month plus equipment fee for fiber)
AT&T is the only ISP that provides fiber internet in Chicago with upload speeds that match download speeds. Fiber optic internet is only available in about one-fifth of Chicago, however. If you're in the service area, it's surprisingly affordable and your best bet for fast, reliable speeds and unlimited data.
If you aren't in the fiber service area, their DSL-fiber hybrid (IPBB) internet includes 1TB of data per month with speeds up to 300 Mbps.
AT&T also offers discounts on bundled TV, wireless, internet, and home phone services.
Networks: Cable
Download speeds: 50 to 940 Mbps
Availability: 21% of Chicago area
Cost: $20/month for 50 Mbps, $55/month for 940 Mbps
RCN is a great choice for reliable, high speed internet in Chicago. They also offer the most affordable prices for gigabit internet at just $55/month compared to $70 for the same speed from WOW! and $70 from Xfinity for their 1,200 Mbps plan.
RCN offers discounts when you bundle internet, phone service, and TV services.
Networks: Microwave & Fiber
Download speeds: 25 to 2,000 Mbps
Availability: 86% of Chicago area
Monthly cost: $30/month for 25 Mbps, $49/month for 500 Mbps, $59/month for 1,000 Mbps, and $99/month for 2,000 Mbps
Everywhere Wireless is a local ISP that owns, manages, and controls a Chicago-based gigabit network designed for multi-family properties. They offer the fastest internet speeds in Chicago with up to 2,000 Mbps depending on your area. They have no data caps or throttling.
Note that Everywhere Wireless focuses on apartments, condos, and townhome communities in Chicago.
Networks: IPBB
Download speeds: 100 to 1,000 Mbps
Availability: 17% of Chicago area
Cost: $20/month for 100 Mbps, $65/month for 1,000 Mbps
If you want the cheapest internet with decent speeds, WOW! Is a good choice with a 100 Mbps plan for $19.99/month: that's $10 less than RCN and Xfinity charge for 50 Mbps plans! There is a data cap but it's generous at 1.5 TB for plans up to 200 Mbps and 3 TB for gigabit speeds.
Non-Emergency Chicago City Services – CHI 311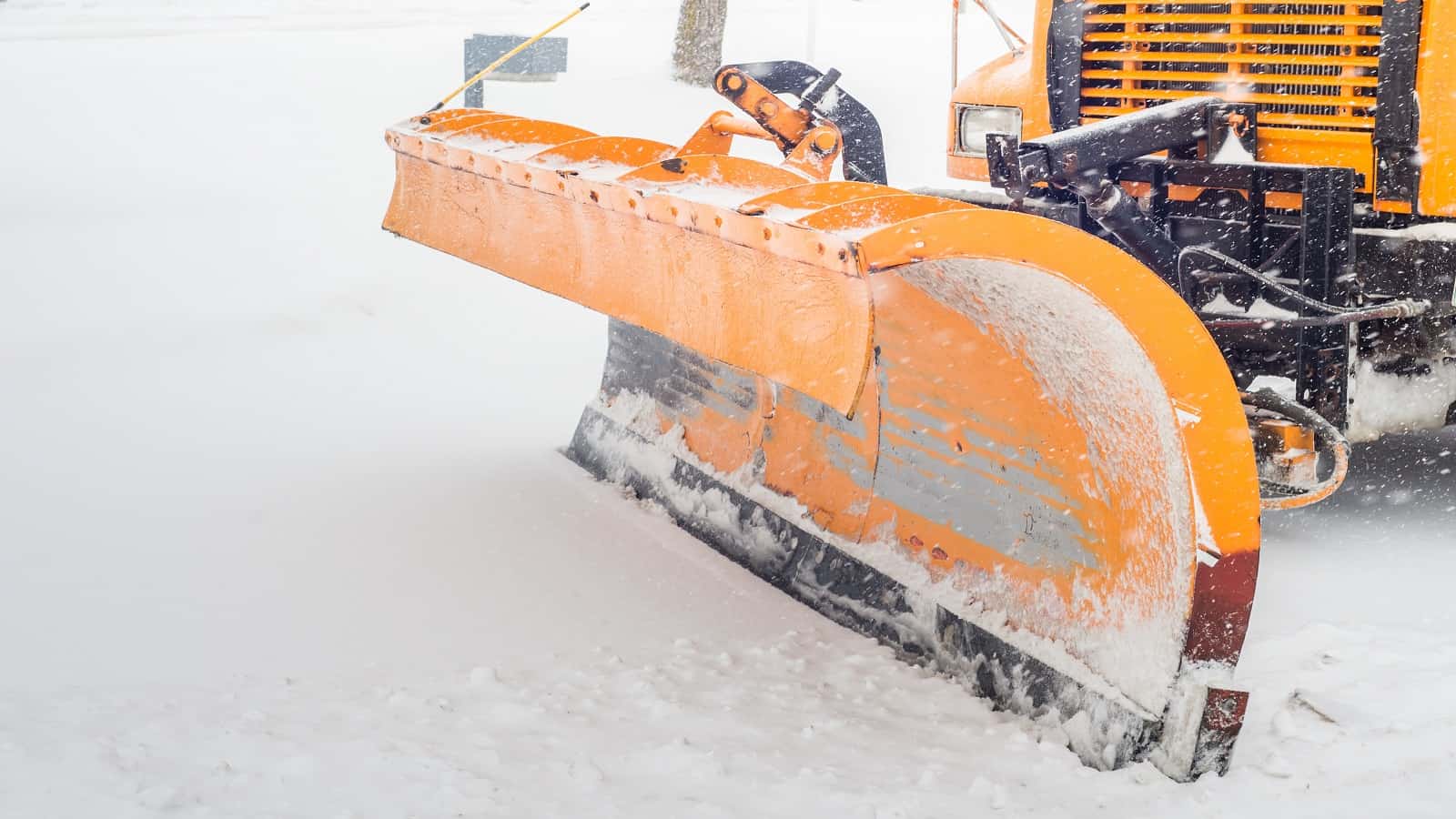 CHI 311 is a comprehensive tool for Chicago residents to request and track non-emergency services from the City of Chicago or report issues. It also provides information on work being done in your neighborhood.
You can do everything from reporting sanitation code violations and potholes to requesting graffiti removal, dead animal pick-up, and yard waste collection.
There is also a CHI311 app available on Google Play and the Apple App Store.
Now that you know how to set up utilities in Chicago and understand what you'll pay, you're ready to take the next steps toward moving. If you're moving to Chicago or within the Chicagoland area, count on the award-winning Chicago movers at Federal Companies for a seamless moving experience!