Chicago is one of the largest and most vibrant cities in the United States. It has a ton to offer, including cultural festivals, an active theater community, diverse job market, and eight major league sports teams. There is also a wide range of sites and activities thanks to the many parks and rich architecture in the area. Chicago's job market boasts diverse opportunities, with a large percentage of administrative and management positions, as well as healthcare and legal occupations. But if you're considering a move to Chicago, you'll want to know whether the city is safe or not. So, is Chicago a safe place to live? Like any big city, Chicago has seen its fair share of crime. But, the good news is that Chicago has experienced a decline of overall crime for the last 5 years. However, it's important to take a closer look at the types of crime in Chicago if you're considering moving there.
Understanding the Crime Rate in Chicago
How are crime rates interpreted? When researchers and police departments calculate crime rates, they divide the number of crimes reported by the city's population. That figure is then multiplied by 100,000. While total crime rates are important, experts also look at violent crime and property crime rates separately. Violent crimes include crimes such as murders, abductions, assaults, and more. On the other hand, property crimes include burglary, theft, and more. The data comes from the FBI Uniform Crime Statistics – 2019.
Here's a quick summary of total crime rates in Chicago:
Chicago total crimes: 113,870
Chicago total crime rate: 4,188 per 100,000 people
Chance of being a victim of a crime in Chicago: 1 in 24
Every city's police department and/or government website regularly releases important crime data. It's a very helpful way to get a close-up look at the Chicago crime trends. Click here to review weekly crime statistics from the Chicago Police under the "citywide crime statistics" link. In addition to the weekly reports, the City of Chicago lists case and arrest logs that residents can review here. Chicago also offers a Chicago IL crime map.
Like any big city, Chicago has a lot of crime. But, many people ask, why is Chicago so violent? Chicago has a very high violent crime rate, and this is due to the gang violence throughout the city. Over 60% of murders in Chicago are due to gang altercations. Chicago has been named "America's Mass Shooting Capitol." Chicago has the highest rate of gangs, but in addition to this, Chicago is also known for its political and police corruption. In the last ten years, 33 aldermen have been convicted of corruption while serving Chicago, which is a corruption rate of 33%.
Violent Crime in Chicago
Violent crime in Chicago has been relatively low per capita compared to many other major cities since 1985, and has been on a downward trend steadily over the last 3 years. An average of 74.9 violent crimes are reported in Chicago daily.
With a rate of 1,006 per 100,000 people, violent crime rates in Chicago are higher than the national average of 337 per 100,000 people. However, this is common in large urban cities, and the Chicago violent crime rate is dropping faster by more than 5%.
Chicago Murder Rate: 20.7 per 100,000 people
Chicago Total Violent Crimes: 27,357
1 in 99 chance of being the victim of a violent crime in Chicago
Murders in Chicago
Many people worry about Chicago's murder rate, and for good reason. With non-fatal gunshot wounds occurring in 46.5 per 100,000 people, and murder rates a high 20.7 per 100,000 people, Chicago has one of the highest murder rates in the country. What's even worse is that most of these murders go unsolved. The murder clearance rate in Chicago is just 21%, meaning nearly 80% of murders go unsolved. This is due to the communities not trusting police to protect them from the violent gangs downtown. 90% of murder victims in Chicago are male. You can view Chicago's murder rate by year here.
Property Crime in Chicago
In Chicago, like the rest of the US, property crime is much more prevalent than violent crime. However, Chicago property crime rates have been declining for the last 3 years along with the decrease of violent crime. Between 2018 and 2019, property crime in Chicago decreased by over 7%, compared to only 4.5% nationally.
Property crimes in Chicago are about 40% higher than the national average, with a rate of 3,182 per 100,000 people. The most common property crime in Chicago is theft. Property crime varies wildly depending on the neighborhood you're in. Currently, the most dangerous Chicago neighborhood for property crime is Fuller Park. Much of Chicago's West Side is filled with property crime. Over property crime rates in Chicago are:
Chicago total property crimes: 86,513
1 in 31 chance of being the victim of a violent crime in Chicago
Dangerous Areas of Chicago
Every city is divided into neighborhoods, and crime rates can be wildly different from one neighborhood to the next. The majority of Chicago's crime takes place in the poorer neighborhoods. In Chicago, the least safe neighborhoods are:
West Garfield Park
Population: 17,277
Crime rate: Over 200% higher than the Chicago average
West Garfield park sits between West Kinzie Street and Hamlin Blvd. In the late 1800s Garfield Park was home to a horse racing track where there was often trouble. It was shut down and the area went through a series of unfortunate changes bringing it to be the dangerous and highly impoverished neighborhood that it is today. The median household income is $23,947 and the area is well known for gang violence and unemployment. There is a 1 in 9 chance of being the victim of a crime in West Garfield Park.
West Englewood
Population: 30,662
Crime rate: 176% higher than the Chicago average
West Englewood spans north to south from West Garfield Blvd to West 75th Street, and east to west from South Racine Avenue to South Western Avenue. Railroads and stockyards helped this area to prosper until the 1970s when there was a sudden loss of jobs. This is another extremely impoverished neighborhood with the poverty rate 20% higher than the national average. Home prices in West Englewood are 60% lower than the rest of Chicago. There is a 1 in 12 chance of being a victim of a crime in West Englewood.
North Lawndale
Population: 30,662
Crime rate: 176% higher than the Chicago average
North Lawndale, referred to as Lawndale by locals, is bordered by Western Avenue, Cermak Road, Cicero Avenue, and the Eisenhower Expressway. In 1966, Martin Luther King, Jr. was moved to create his northern base for the civil rights movement in North Lawndale in order to attempt to improve the vast poverty in the area. After King's death there were many riots which further fed the property of North Lawndale due to business owners fleeing the area. The median household income is $26,781 and 43% of the residents live below the poverty level. A person in North Lawndale has a 1 in 12 chance of being the victim of a crime.   
Safest Neighborhoods in Chicago
Chicago is formally divided into 77 separate neighborhoods, and a large number of them are remarkably safe! Here is a look at some of the most safe and secure neighborhoods in Chicago:
Edison Park
Population: 13,358
Crime rate: 77% lower than the Chicago average
With a median household income of $127,688 and median home price of $272,250, the real estate market in Edison Park is somewhat competitive. It sits in Northwest Chicago, and was once a city of its own. Many police officers live in this neighborhood, which is a contributing factor for the safety of the neighborhood. The area boasts a warm, suburban environment and is a very safe part of Chicago. Not only is it a beautiful area, it also offers many impressive options for coffee, food, and a night out.
Forest Glen
Population: 19,384
Crime rate: 71% lower than the Chicago average
Forest Glen lies only 15 minutes away from downtown Chicago and consists of mostly families and retirees. It's a great option for commuters and you get the benefit of living in the suburbs while being very close to all downtown Chicago has to offer. It is a quiet suburb with highly rated schools and many family owned businesses. The community park also hosts family picnics regularly. The median household income is $122,863 with the average sale price for homes at $568,000. 
Mount Greenwood
Population: 23,011
Crime rate: 68% lower than the Chicago average
Mount Greenwood sits near East Chicago and is known for its friendly residents and safety. If you're looking for a close knit suburb where you'll get to know your neighbors look no further. The neighborhood is family friendly and also home to many young homeowners who work for the city. The history of the city includes mostly farming communities, in fact this neighborhood was home to the last farm in Chicago.  Median sale price is $262,000 with options for home styles such as charming bungalows, Cape Cod, and ranch style. Median income sits at $97,160.  
Chicago Safety Tips – How to Avoid Crime in Chicago
Avoid walking around West of Downtown Chicago or in South Chicago at night, and if you do travel in numbers
Get to know your neighbors and look out for each other
Traveling on the El is generally safe but be aware of your surroundings
Uber or Lyft are typically safer than a cab
Utilize the City of Chicago crime map to stay up to date with current risky areas of the city
Use proper lighting, lock your doors and windows, and don't answer the door late at night
Chicago Police Department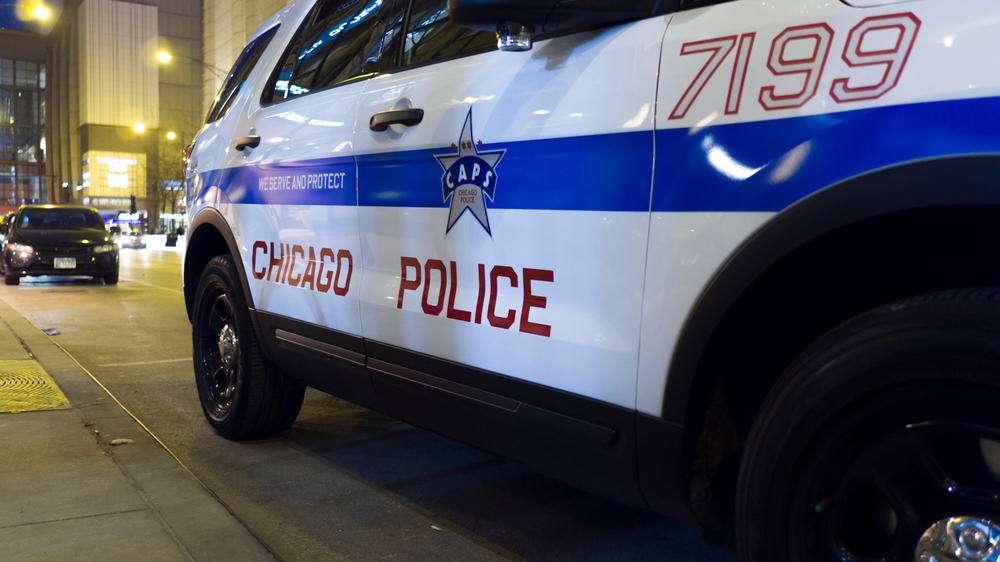 The Chicago Police Department was formed in 1835, 5 years after the first constable was appointed. The first "High Constable" and "Town Collector" was elected with the formation of the police department. The 3 man police force protected 3,200 people before the City of Chicago was even created. They did so until 1838, one year after the Chicago was incorporated as a city. Chicago was the first city to hire an African American woman to be an officer in 1918. The current Chicago Superintendent of Police is David O'Neal Brown. The arrest data for the city is always available on the CPD website. The police department has about 12,000 officers, with 42.2 officers per 10,000 residents. This is higher than the national average. Many police officers fear gang retribution, and that's been seen with an 80% decrease in the number of street stops that police officers have made since 2016.
Chicago Police Headquarters
3510 South Michigan Avenue Chicago, IL 60653 (312) 746-6000
Chicago Crime Rates FAQ
What is the crime rate in Chicago, Illinois?
Chicago's total crime rate is 4,188 per 100,000 people. There is a 1 in 24 chance of being a victim of a crime in Chicago.
What are the worst areas of Chicago?
The most dangerous areas in Chicago include West Garfield Park, West Englewood, and North Lawndale.
Is Chicago safer than Atlanta?
Atlanta has more violent crime overall, but Chicago has more murder and manslaughter incidents.
Considering a move to Chicago? Make sure you're working with our professionally trained movers at Federal Companies throughout your relocation. Call us today at 800-747-4100 for your free quote!