The upscale community of Central West End is a small but popular neighborhood in St. Louis, MO. It is commonly called by the nickname "CWE" and is one of the nicest areas around the city.
Named for its geographical location in relation to the St. Louis metro area, Central West End is a quiet, middle-class part of town.
Central West End is known for being among America's Top 10 Neighborhoods according to the American Planning Association. It has great options for entertainment, shopping, nightlife, restaurants, and beyond.
Notable people who have lived in the Central West End include playwright Tennessee Williams, George Julian Zolnay, beat writer William S. Burroughs, and has been home to the famous poet T.S. Eliot.
Is Central West End a good place to live? If you're thinking about moving to Central West End, this guide will tell you all the important facts you need to know.
History of Central West End
The neighborhood now known as Central West End was first developed back in the late 1800s. Many affluent families began to make their way to the community as they established a beautiful area near Forest Park. Companies also started to take notice as local business owners began planting roots there as well.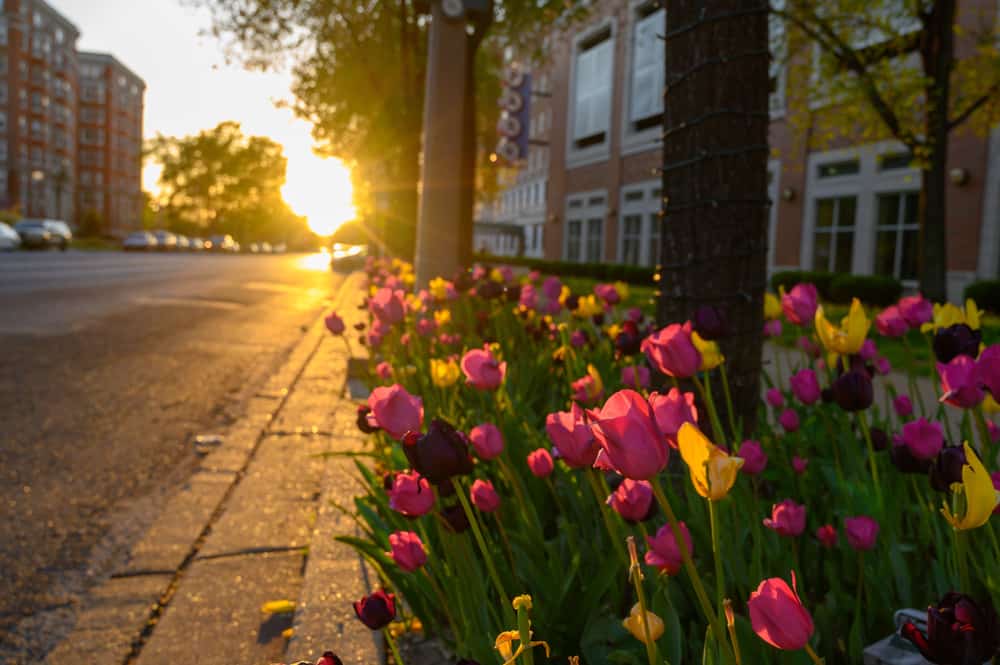 Over the years, the Central West End neighborhood has been home to many well-known writers. Along with poet T.S. Eliot, other writers have lived here including Kate Chopin and Sara Teasdale. Some renowned business owners have also called the area home like Joseph Pulitzer, Dwight Davis, Albert Bond Lambert, and Ralston Purina.
Central West End has since grown into a thriving community of people. The neighborhood has gorgeous turn-of-the-century homes that are well-preserved, giving the area a historic setting. It is one of the busiest and most popular neighborhoods in St. Louis.
Central West End Location & Transportation
The Central West End community is located about 3.5 miles west of downtown St. Louis. It is bordered by Academy, Covenant Blu-Grand Center, DeBaliviere Place, Forest Park, Forest Park Southeast, Fountain Park, Lewis Place, Midtown, Vandeventer, and Visitation Park.
The quickest way to get from Central West End to downtown St. Louis is by hopping on the I-64 freeway.
Central West End takes up about 1.89 square miles in St. Louis County. The two local zip codes are 63108 and 63110. Phone numbers in the neighborhood have a 314 area code.
The boundaries of Central West End go from Delmar Boulevard along the north down to the I-64 along the southern edge. It then goes from Vandeventer Avenue on the east side over to Forest Park and Union Boulevard on the west.
There is convenient transportation in Central West End thanks to the Metro St. Louis transit system. They provide residents living in Central West End with easy access to buses and trains as well as the "Call-A-Ride" program. The area also has local rideshare services such as Uber and Lyft.
People & Culture of Central West End
The St. Louis neighborhood of Central West End has a population of 14,471 people with a median age of 37 years old. There is a nearly perfect 50-50 gender ratio split between males and females in the community.
Central West End demographics are strongly diverse with about 57% Caucasian, 27% Black or African American, 3% Hispanic or Latino, and 1% Asian. Local ancestry consists of about 18% German, 12% Irish, 6% English, 5% Italian, and 3% Polish.
Only about 8% of people living in Central West End are children under the age of 18 years old, adding up to about 1,158 kids. The majority of local residents are adults between 22 and 39 years old, making up about 41.5% of the neighborhood population. It is commonly seen as a great place for single people to live since most residents are unmarried.
The median household income in Central West End is $44,734 per year. Some of the top employers offering great places to work in Central West End include Barnes-Jewish Hospital, SmithAmundsen, FedEx, Amazon, and the Washington University School of Medicine. You can also look up local job opportunities on Indeed. 
Is Central West End a safe place to live? The crime rate in Central West End is about 204% higher than the national average but is also about 7% lower than the St. Louis average. As with any city, you can expect to find safe parts of town as well as certain areas to avoid.
Places to Eat, Things to Do, & Shopping in Central West End
People moving to Central West End love having so many fun places to visit, local things to do, and great locations to shop.
Great Restaurants
One of the top restaurants in Central West End is The Scottish Arms, which is a Victorian-style destination offering yummy Scottish cuisine. The pub has a delicious menu that includes pork tenderloin wellington, bangers & mash, shepherd's pie, fish n' chips, braised lamb shank, and much more.
View this post on Instagram
Among the best places to eat in Central West End is Retreat Gastropub, a trendy spot for American grub, craft beers, and cocktails. They offer diners a mouthwatering selection of burgers, sandwiches, gnocchi, seared salmon, veggie stir fry, and many other options.
Fun Local Activities
A can't miss thing to do in Central West End is the spectacular Cathedral Basilica of Saint Louis. This massive and historic church is open to visitors who can enjoy the amazing interior, extravagant mosaics, bell towers, and the bright green dome.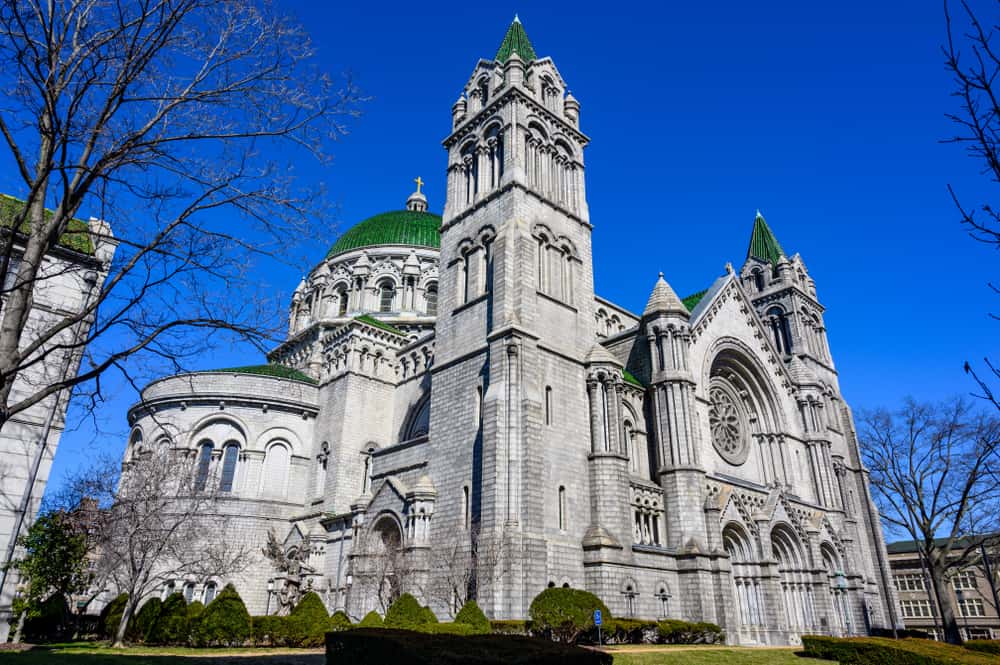 Another fun place to visit in Central West End is the unique and interesting World Chess Hall of Fame. Set up as a museum, this unique attraction goes into the history of chess with tours, exhibits, and a small gift shop.
More activities are available at the Duane Reed Gallery art museum as well as the local Steinberg Skating Rink.
Convenient Shopping Destinations
Residents living in Central West End enjoy access to plenty of local places to shop including Walgreens, CVS, Whole Foods, Family Dollar, the Lindell Marketplace, and The Shops At Roberts Village.
List of Amenities in Central West End
Map of Central West End in St. Louis, MO
Central West End Real Estate
How much does it cost to live in Central West End St. Louis? The cost of living in Central West End is 7% higher than the national average and about 17% higher than the Illinois state average. Most expenses in the community are similar to the rest of the city, but the real estate market is a bit more expensive.
Local Central West End homes for sale include beautiful historic properties, pleasant townhomes, and luxurious condos. The average price of a home in Central West End is $405,000.
The average price of rent in Central West End is $1,439 per month. Your monthly rate will depend on where you live and what amenities the location offers.
While there aren't many kids living in Central West End, there are still a handful of local schools including:
New City School

Stevens Middle School
New graduates can attend nearby secondary schools at either Washington University in St. Louis as well as Saint Louis University.
Moving to Central West End St. Louis?
The popular St. Louis neighborhood of Central West End has so much to offer the people living there. If you're thinking about relocating to this great community, count on the top Central West End movers here at Federal Companies! Call us today at (800) 747-4100 or fill out the Request a Quote form to get a free moving estimate!