Aurora is a lovely city situated along the Fox River in northeastern Illinois. Having been ranked as one of the best cities in the U.S to live out the American Dream, the extremely safe and friendly city of Aurora IL boasts family-friendly attractions, premier designer shopping, destination dining, beautiful architecture, and a great variety of waterparks. If you're thinking about moving here from across the state or country, you're probably wondering if living in Aurora IL is safe– let's find out!
Within the last 15 years, Aurora has reported crime being at the lowest level in 30 years. To reduce future gang violence among youths, this city has also adopted successful programs such as CeaseFire.
Is Aurora IL safe? And is Aurora safer than Chicago? Aurora is one of the largest cities in Illinois yet maintains considerably low crime rates as opposed to other cities around the state and country. Like any city, there are a few areas that are best to be avoided. Nonetheless, the vast majority of areas and neighborhoods in Aurora are very safe and family-friendly.
We've developed a complete Aurora IL crime rate guide to help you grasp the city's crime rates and which neighborhoods are the safest to call home.
Note: All data comes from the FBI Crime Reporting Statistics of 2020
Understanding the Aurora IL Crime Rate – How Are Crime Rates Calculated
The most common way to decide if a city is safe or not is by searching the city's crime rate. The U.S. calculates crime rates by dividing the number of reported crimes by the total population and then multiplying that number by 100,000. The number that results in this calculation is the scale of crime instances per 100k persons a year. This method provides a simple crime rate comparison for cities with varying populations. You can check out crime rates in the FBI Uniform Crime Reporting Statistics (UCR). However, the FBI discourages comparing cities based on their crime rate due to the chances of misleading information.
How exactly are crime rates calculated if not all crimes are equal? Not all possible offenses are considered in crime rates– only index crimes are taken into account. The two main categories of crime rate statistics are property crime and violent crimes. Property crimes include theft, larceny, burglary, shoplifting, arson, and vandalism. On the other hand, violent crimes are much more dangerous and include murder, homicide, kidnapping, sexual assault, battery, rape, manslaughter, and robbery. Many crimes lack equivalent definitions across different states and therefore are often determined by the subjective opinion of law enforcement.
Although they can be used as a research starting point, crime rates should not be the key factor in determining if a city is safe overall. A misleading crime rate can be caused by many things such as:
Crime going unreported. This includes sexual assault and domestic violence.
Unique factors are often overlooked by crime rates. This can include targeted crimes where the crime has a reason behind it such as the target and the assailant knowing each other.
Crime trends can look good or bad depending on the indicator. For example, there can be a rise in murder while the overall crime rate drops simultaneously.
Crime rates typically don't include shootings alone.
The FBI's Uniform Crime Reporting system (UCR) is slowly being replaced by the National Incident-Based Reporting System (NIBRS)– it collects 20+ index crimes in comparison to the UCR which only collects 8. While the NIBRS collects more data, there are flaws in the system such as misleading high and rising crime rates.
What is the Aurora IL Crime Rate?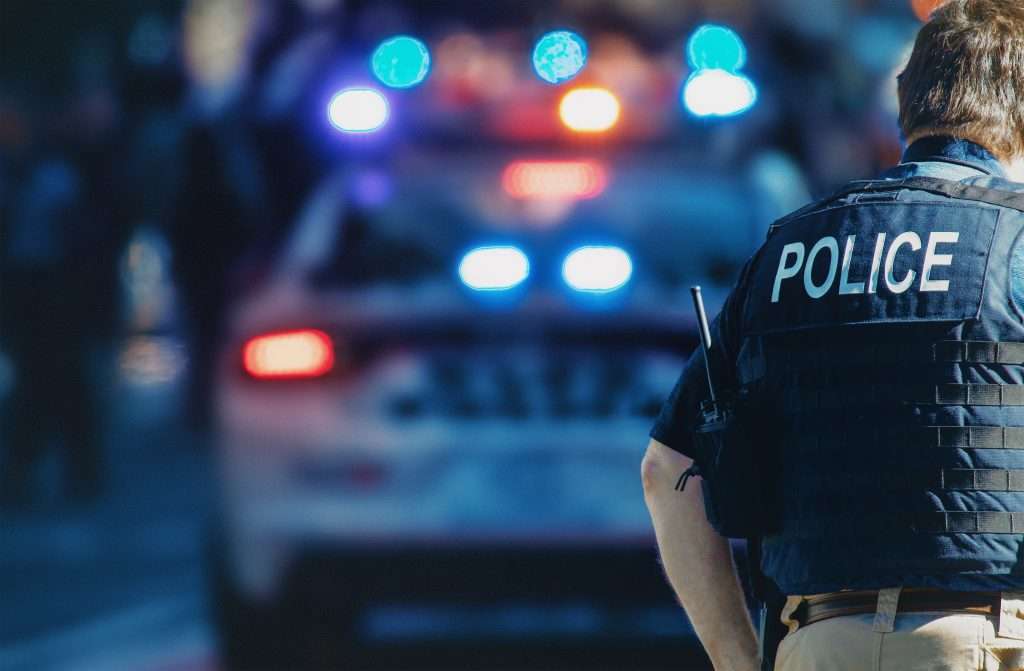 Let's start by taking a look at the Aurora IL crime rate. The total crime rate per 100k people in Aurora IL is 550. This means there is a 1 in 182 chance of being a victim of a crime. To break this down even further, the violent crime rate in Aurora is 333 per 100k people which gives you a 1 in 300 chance of being a victim of violent crime. Regarding property crime in Aurora, there is a crime rate of 216 per 100k people which means you have a 1 in 462 chance of being a victim of property crime.
How does the safety of Aurora compare to the safety of Chicago and the U.S.? According to the FBI, the total crime rate in Aurora is 72.3% lower than the Illinois average and 76.6% lower than the national average. Illinois has a total crime rate of 1,985 per 100,000 people giving you a 1 in 50 chance of being a victim of crime.
The total crime rate in Chicago is 1,705 per 100k people while the total crime rate in Aurora is 550. Considering this, Aurora IL has a significantly better crime rate compared to Chicago.
Aurora IL Crime Map and Crime Reports
Although there is not a crime map specifically designed for the city of Aurora, for more crime information, you can use the Federal Bureau of Investigation Crime Data Explorer and select the state of Illinois and the Aurora Police Department. Making an online crime report and viewing the city's police news releases can be done via the city of Aurora Illinois official website and the police department website.
⚠️#APDAlert: APD and AFD are currently on scene of an accident involving a vehicle versus a motorcycle with reported injuries.

Location: W. Galena Boulevard / Russell Avenue

We are asking the public to avoid the area and to seek alternative routes. pic.twitter.com/SiQ91v5fV5

— Aurora Police Department (@AuroraPoliceIL) October 1, 2022
Violent Crime in Aurora IL
The murder rate in Aurora IL per 100k people is 6, which is about 34.1% lower than the state and 8.3% lower than the national average. In 2020, there were 11 Aurora IL murders and nonnegligent manslaughters. This is 34.1% lower than the state and 8.3% lower than the country.
The violent crime rate in Aurora IL per 100,000 people is 333. The majority of these crimes are aggravated assault– only a few are robbery, murder, rape, and manslaughter. The violent crime rate in Aurora IL is 21.8% lower than the Illinois average and about 14.1% lower than the U.S average.
The chances of becoming a victim of violent crime in Aurora is 1 in 300, which is lower than both the state and nation's average.
Property Crime in Aurora IL
The property crime rate per 100,000 people in Aurora IL is 718, which is 54% lower than the state and about 63.3% lower than the nation. Property crime is mostly made up of motor vehicle theft, burglary, and larceny. The chances of becoming a victim of property crime in Aurora IL is 1 in 139.
Is Aurora IL safer than Chicago? Not only is the overall crime rate lower in Aurora than in Chicago, but you can see that both violent crime and property are noticeably lower as well. Compared to the U.S. average, the violent crime rate in Chicago is 131.7% higher whereas that of Aurora is 21.8% lower. Likewise, Chicago's property crime rate is 54% lower than the national average while Aurora's is 86.1% lower.
Bad/Dangerous/High Crime Areas in Aurora IL
Wondering what part of Aurora IL is unsafe or dangerous? When it comes to crime, keep in mind that every city has good areas and not-so-good areas. The western parts of Aurora IL tend to have areas with higher crime rates whereas the eastern parts of the city have the lowest crime rates. Although nothing out of the ordinary, below are a few of the high-crime areas in Aurora IL:
Downtown Aurora is packed with restaurants, views of the Fox Rivers, and fun attractions to visit. Like most downtowns, this neighborhood is prone to more crime reports and 9-11 calls. The east and south of downtown tend to have lower crime rates when compared to the west. Aurora has some of the highest crime rates along the 4th and 5th streets on the east side of downtown.
Bishop Park is also known as Riddle Highlands and is situated in the northwestern part of Aurora. This neighborhood also has a higher concentration of crime in contrast to most other parts of Aurora.
Southeast Aurora is mostly a residential neighborhood in Aurora and is home to an area where the crime rate is above the city's average.
Safe Neighborhoods in Aurora IL
Coming Soon to Interluxe: Chicago-Area Country Club Estate. For more information on this Aurora, IL property, visit https://t.co/0uwjnfVNWZ. #ComingSoon #Interluxe #LuxuryRealEstate #OnlineAuction #Aurora #IL #Luxury #RealEstate #Property #GolfProperty #CountryClub pic.twitter.com/08sD6fTrFD

— Interluxe Auctions (@InterluxeAuctns) November 26, 2018
As opposed to other cities near Chicago Illinois, Aurora IL is a large city with a pleasantly low crime rate– a combination that is rather hard to come by. Nonetheless, there are several Aurora IL neighborhoods where crime is even better than the average crime rate. Here are a few of them below:
Stonebridge/Big Woods Marmion is an Aurora neighborhood that's close to a beautiful forest preserve, a country club, and just minutes from a top-rated high school. This is one of the best neighborhoods in Aurora to raise a family in.
Lakewood/Oakhurst is another excellent low-crime neighborhood in Aurora IL with quiet streets and family-friendly environments.
Eagle Pointe/ White Eagle is located in the southeast end of Aurora and is one of the safest neighborhoods in Aurora.
In Aurora IL, the more east you go, the lower the crime rates tend to be. Considering this, Aurora has plenty of safe areas branches off from Eola Rd, S Frontenac St., and N Commons Dr.
Campus Crime & Safety
For those attending Aurora University, keep in mind the following information:
In 2019, the university had 6.72 Incidents per 1000 Students. The majority of offenses that occur at Aurora University are disciplinary actions.
Click here to check out crime reports and information about the university. If you'd like to report a crime, you can do so here.
Stay alert for pickpockets and fake vendors
Before you leave, make sure to lock up your home and car, and don't leave any valuables behind.
Keep your mobile device on you in case something unexpected occurs.
Aurora IL Police Department
Below is information regarding the police department in Aurora IL:
Aurora IL Crime FAQs
What is the Aurora IL crime rate?
Aurora has a crime rate of 550 per 100,000 people. In other words, you have a 1 in 182 chance of being a victim of a crime.
Is Aurora IL dangerous?
While there are in fact areas that have higher rates of crime, the vast majority of the city is overall very safe. There are numerous family-friendly areas in Aurora IL to choose from.
What is the safest area in Aurora IL?
Stonebridge, Lakewood, and Eagle Pointe are a few of the safest neighborhoods in Aurora IL
Based on the crime stats, police information, and citizen feedback, it's evident that Aurora IL is a very secure and safe city to consider moving to. When you're ready to relocate, give Federal Companies a call at 800-747-4100 for quality Aurora IL moving services.