Wheaton, IL is a small city and suburb that is located about 29 miles west of downtown Chicago. It is bordered by Carol Stream, Glen Ellyn, Lisle, Winfield, Naperville, Oakbrook Terrace, Warrenville, and West Chicago.
The area of Wheaton was named after its founding brothers, Warren and Jesse Wheaton, who established the area in 1837. As a pleasant and affluent community, it quickly attracted settlers from New England who wanted to enjoy the benefits of living in Wheaton. The town was officially incorporated as a city on April 24, 1890.
The city of Wheaton is home to the Theosophical Society in America and is known for its strong religious community with a large population of Evangelical Christians.
Notable people who have lived in Wheaton include actor Jim Belushi, singer Andrew Belle, actress Tami Erin, and Olympian speed skater Nancy Swider-Peltz, Jr.
Is Wheaton a good place to live? If you're considering relocating to this pleasant community, there are a few things you'll want to know before moving to Wheaton.
1. People Living in Wheaton, IL – Population & Demographics
How many people live in Wheaton? The area has seen slow but steady growth over the past century with over 50,000 newcomers relocating to Wheaton in that time. The Wheaton population is 53,270 people with a median age of 37 years old.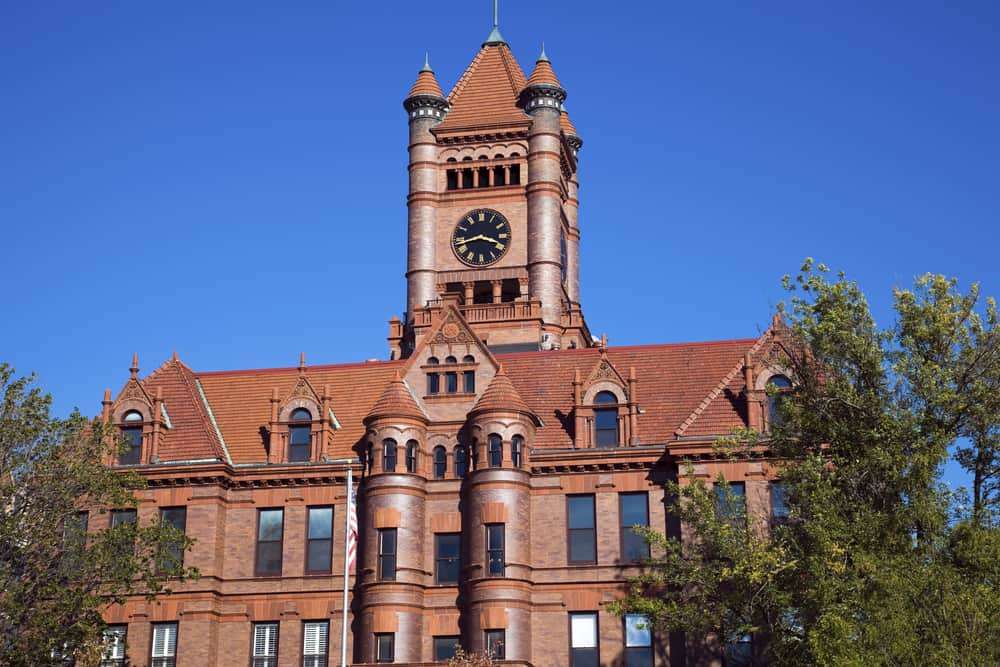 Wheaton demographics are gradually becoming more diverse with about 80% Caucasian, 6% Asian, 6% Hispanic or Latino, and 4% Black or African American. The city's gender ratio is closely split between 51% female and 49% male. The median household income in Wheaton is $103,376 per year.
Is Wheaton a safe place to live? The crime rate in Wheaton is about 51% lower than the national and 45% lower than the Illinois average. Local residents are served and protected by the Wheaton Police Department, which has 64 active duty police officers on the force. Wheaton is a safe place to live.
2. Cost of Living in Wheaton, IL
The average cost of living in Wheaton is 20% higher than the national average and about 26% higher than the Illinois state average. You can generally expect to pay more for everything from healthcare and transportation to groceries, utilities, and the Wheaton real estate market.
How much does it cost to live in Wheaton, IL? According to Numbeo, these are some of the amounts you can expect to pay for common expenses:
Meal, Inexpensive Restaurant $30.00

McDonald's Burger Meal $9.25

Milk (regular 1 gallon) $4.49

Eggs (1 Dozen) $1.90

Bread (1 loaf) $2.75

Chicken Fillets (1 lb) $4.99

Domestic Beer (1 pint) $5.00

Average Cost of Gasoline (per gallon) $2.67

Movie Ticket (1st run) $12.00

Average Cost of Utilities (per month) $89.25
The homeownership rate in Wheaton is 73.2% with nearly three-quarters of residents choosing to buy their properties. Local Wheaton, IL homes for sale range from small studio apartments to large multimillion-dollar single-family homes.
The average price of a home in Wheaton is $395,000 with a median sale price of $199 per square foot. Local Wheaton property tax rates are 2.220%, which equals out to around $8,769 per year in property taxes.
About 27% of people residing in Wheaton rent their living areas instead. The average price of rent in Wheaton is $1,686 per month, which is an increase of about 8% in the past 12 months.
3. Wheaton Neighborhoods & Best Places to Live
Where should you live in Wheaton? If you want to choose between the best Wheaton neighborhoods, a few you should consider are:
Downtown Wheaton

Northeast

Northside
The city of Wheaton operates 17 local parks, which are managed and maintained by the Wheaton Park District.
The Union Pacific runs through downtown Wheaton and the Metra has two stops along the line in Wheaton.
When living in the area, residents have access to plenty of convenient shopping in Wheaton at places like Walgreens, The Home Depot, Danada Square West, Whole Foods, T.J. Maxx, and Town Square Wheaton.
If you ever need to travel from Wheaton to Chicago, it's about 28 miles away and takes about 45 minutes.
4. Wheaton, IL Weather & Climate
The humid continental climate in Wheaton means people living there experience freezing, wet winters and mild, warm summers. The average temperature in Wheaton during the hottest time of year is between the mid-60s and the upper 80s. When things cool down during winter, the average temps dip into lows in the teens and highs in the mid-30s.
Wheaton weather gives residents plenty of time to enjoy outdoor activities at any time of the year. The city gets an average of 39 inches of rain per year along with 30 inches of snow annually.
5. Things to Do in Wheaton
You won't have to go far if you're looking for fun attractions, local places to visit, and fun things to do in Wheaton.
A can't miss thing to do in Wheaton is the nearby Cantigny Park, which spans more than 500 acres of land. The park features many fun activities including golfing, camping, picnic areas, museums, gardens, and much more.
Cantigny Park, 1 S 151 Winfield Road, Wheaton, IL 60189
View this post on Instagram
One of the top attractions in Wheaton is the local Cosley Zoo, a 5-acre facility that is home to more than 200 animals across over 60 species. Get up close with wildlife in their natural habitats including bobcats, coyotes, horses, goats, deer, snakes, turtles, hawks, ducks, owls, and others.
Cosley Zoo, 1356 N Gary Ave, Wheaton, IL 60187  (630) 665-5534
Additional Wheaton Attractions
6. Wheaton Restaurants
It's easy to find great restaurants in Wheaton if you're ever in the mood for a night out.
View this post on Instagram
One of Wheaton's top places to eat is The Burger Social, a trendy diner with a fantastic menu. Enjoy a delicious, juicy burger along with other American favorites that can be paired with a refreshing cocktail.
The Burger Social,108 N Hale St, Wheaton, IL 60187  (630) 480-0458
Among the best Wheaton restaurants, Pa Lian Burmese Restaurant offers a unique menu for those who want to try something new. Head to this laidback spot for tasty meals like mohinga, curry, rice dishes, noodles, thali, and more.
Pa Lian Burmese Restaurant, 254 E Geneva Rd, Wheaton, IL 60187  (331) 716-7905
7. Jobs in Wheaton
You may be looking for Wheaton jobs before relocating to the area and will be pleased to know there are lots of opportunities around town. Some of the top places to work in Wheaton are:
CHR

Spraying Systems Co.

ACTIV Financial Systems
The average salary in Wheaton is $62,000 per year. There is a state income tax rate of 5%. The current Wheaton unemployment rate is 4%.
8. Wheaton Schools
Adding up to about 27% of the population, there are 14,382 kids between the ages of 0 and 18 years old living in Wheaton. With reputable schools, safe neighborhoods, and child-friendly activities, Wheaton is an excellent place for families to live.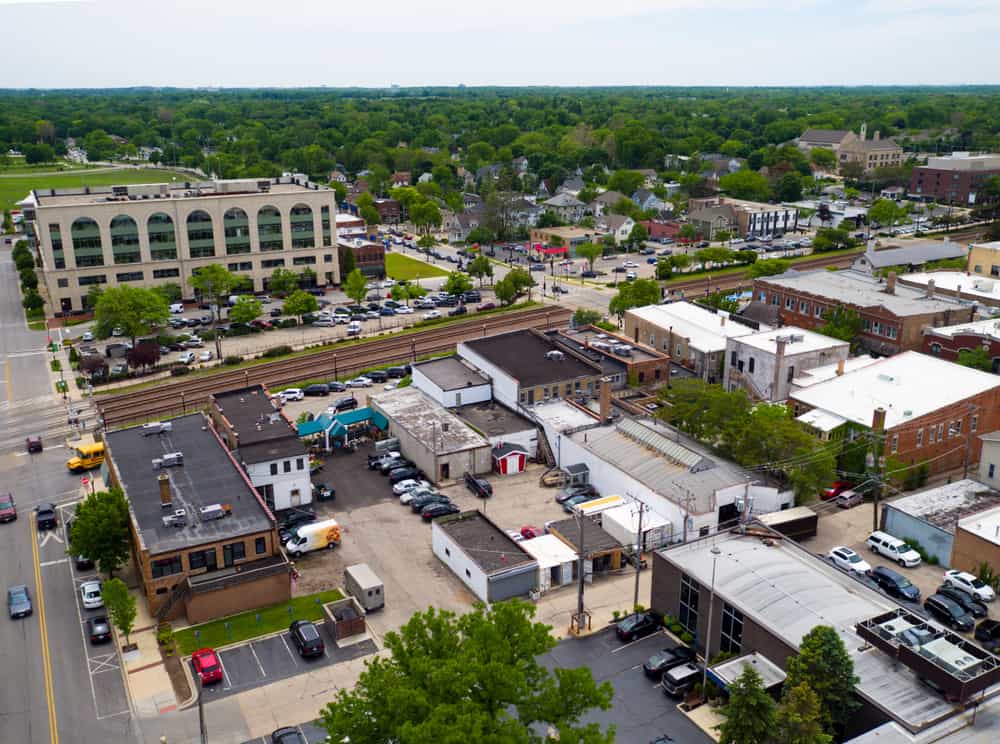 Most local schools in Wheaton are in the Community Unit School District 200 including top-rated campuses like:
Briar Glen Elementary School

Wiesbrook Elementary School

Franklin Middle School

Edison Middle School

Wheaton Warrenville South High School

Wheaton North High School

(ranked 47th among the top high schools in Illinois)
There are a few colleges and universities in Wheaton including the local Wheaton College (IL) as well as Benedictine University.
Everyone from students to adults also has access to the free Wheaton Public Library, which provides people residing in Wheaton with book rentals.
9. Wheaton Statistics & Information
The city of Wheaton covers about 11.3 square miles right in the center of DuPage County in Illinois. The main zip codes are 60137, 60187, 60188, 60189, and 60563. Local area codes for phone numbers are 630 and 331.
The time zone in Wheaton is Central Standard Time (CST) and Central Daylight Time (CDT) when it switches during daylight savings time.
Wheaton has an elevation of 748 feet above sea level.
Map of Wheaton, IL
Find plenty of fun attractions, top-rated places to eat, and other amenities with this Wheaton map.
Tips for Living in Wheaton
Look around at the beautiful homes in the area to find the perfect place for you and your family.

Since the cost of living in Wheaton is higher than the Illinois average, make sure it's within your budget.

Keep warm gear handy for winter when it's snowy and cold outside.
Moving to Wheaton, IL
This is more than enough reasons to move to Wheaton and live in this pleasant community. If you're on the lookout for the best Wheaton movers, then count on the trustworthy team here at Federal Companies. Give us a call today at (800) 747-4100 or fill out the Request a Quote form on this page for a free moving estimate!