Located at the northern edge of Illinois, Libertyville is a Village and one of Chicago's many suburbs and part of Lake County. The area is designated as a village, and was first settled in 1834 and later incorporated in 1882.
Those living in Libertyville experience an exceptional quality of life. The village is known for earning several national distinctions. Libertyville was named as the #52 best place to live in the United States in 2007. It was also named as one of the best places to live for the rich and single in 2013 (Source: CNN). The area's motto is Fortitudine Vincimus, which is Latin for "By endurance we conquer."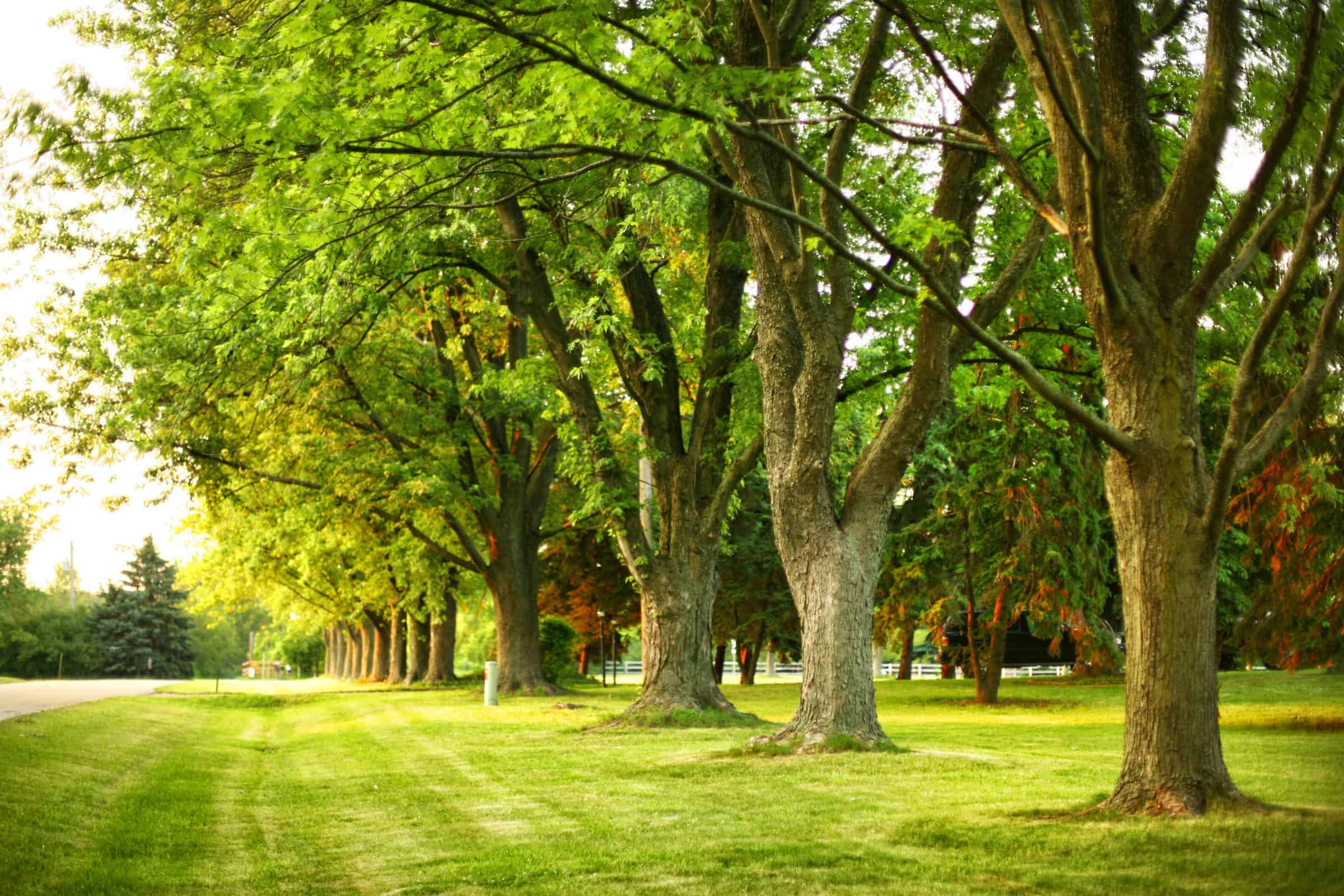 Where Is Libertyville?
Libertyville is in Lake County. It borders several other well-known Chicago-area suburbs, including Mundelein, Green Oaks, and Vernon Hills. The village sits along the Des Plaines River, and encompasses several lakes (including Saint Mary's Lake and Liberty Lake). Several nature preserves surround Libertyville, including Liberty Prairie Nature Preserve and Old School Forest Preserve.
For those who plan on commuting to the city, Libertyville to Chicago is a 39.2 mile one-way drive. Individuals looking to enjoy the scenic beauty of Lake Michigan can reach the shore in approximately 15 minutes.
Libertyville Population & Demographics
Bustling yet peaceful, the population of Libertyville is 20,579. This equates to a population density of about 2,304.8 people per square mile. Since 2010, there has been a slight population increase.
Libertyville is an affluent place to live. The median annual per capita income is $72,487, while the median household income is $150,580 per year. Area residents are also highly-educated. 97.9 percent have at least a high school diploma, and 72.1 percent have a bachelor's degree or higher.
Libertyville demographics:
Percent of men vs. women: 48 percent male, 52 percent female.
Median age: 43.2
Race and ethnicity: 84 percent White, seven percent Asian, six percent Hispanic, two percent two or more, and one percent Black.
Foreign-born population: 10.7 percent
Notable individuals who lived in Libertyville include award-winning actor Marlon Brando, President and COO of SpaceX Gwynne Shotwell, and Tool guitarist Adam Jones.
Libertyville is a safe place to live. Individuals moving to Libertyville will find that the Libertyville crime rate is significantly lower than state and national averages. Crime statistics reveal that total crime rates are about 64 percent lower than the United States average. Keeping the village safe are the exceptional officers and staff at the Libertyville Police Department.
Cost of Living in Libertyville
As a wealthy place to live, Libertyville cost of living figures are higher than surrounding locales. The cost of living index for the Chicago-Naperville-Arlington Heights IL Metro Div. is higher than the national average in almost every category, with a composite index of 123.3. According to the Economic Policy Institute, a family of four would need to earn $100,067 per year to afford to live in Libertyville.
Typical Libertyville Living Expenses:
Average Libertyville utilities per month: $104.28
Full-day private preschool: $1,500/month
One gallon of milk: $2.53
Meal for two, mid-range restaurant: $50
Pair of jeans: $25
(Source: Numbeo)
When planning on moving to Libertyville, knowing the typical cost of housing is essential. For individuals who are planning to buy a home, the current Libertyville median home price is $468,000. Explore Libertyville, IL homes for sale.
Alternatively, for those who plan on renting an apartment or townhouse, average monthly rent in Libertyville is $1,391 for a 819 square foot unit.
Libertyville Neighborhoods | Where to Live in Libertyville
Wondering where to live in Libertyville? Uncover some of the best neighborhoods in Libertyville prior to relocating to the area.
Winchester Estates – Established subdivision with sprawling homes
Recognized as one of the best neighborhoods in Libertyville for families, Winchester Estates provides ample space and privacy. This community is well-established, with homes having been built in the 1980s. Homes as large as 3,687 square feet can be found in Winchester Estates, making this area suitable for large families.
Nickels & Dimes – Stately homes and sprawling lots with a minimum of one acre of land
Composed of custom single-family homes built in the 1990s, the Nickels & Dimes neighborhood is a sought-after place to live in Libertyville. Individuals looking to purchase a property with a spacious lot will appreciate the options found in this tranquil community.
Victoria Park – 55+ community with up-to-date townhomes
Located just off of Peterson Road, the Victoria Park subdivision is a desirable Libertyville neighborhood. Most floor plans feature a little over 2,100 square feet of interior space, providing ample room for those who want it. This community also boasts a resident-only clubhouse — which features a meeting room, fitness center, and other amenities.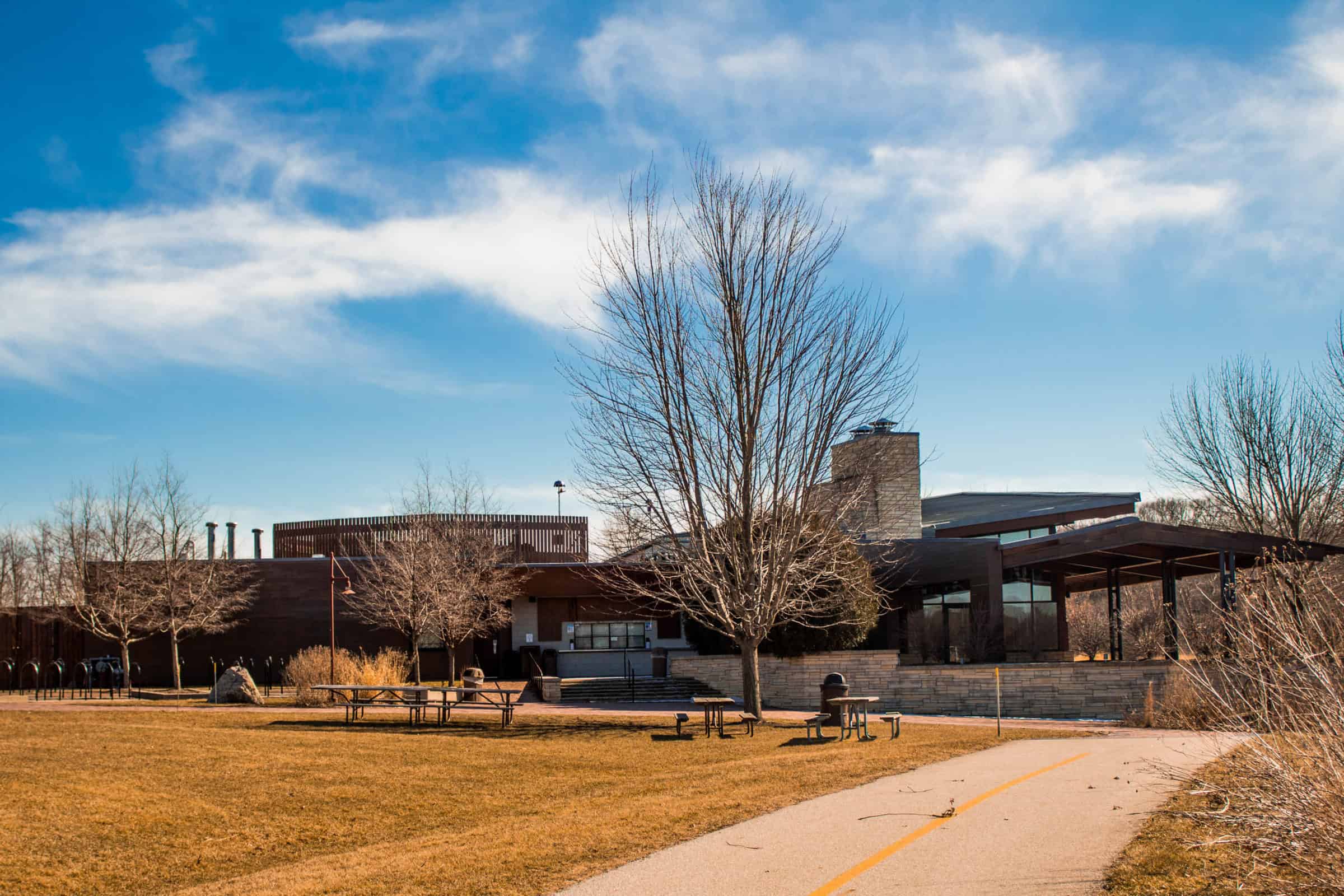 Libertyville Weather & Climate
Featuring a humid continental climate, Libertyville experiences warm and muggy summers, and extremely cold and snowy winters.
During the snowy season, having a full winter wardrobe — including heavy coats, gloves, and boots — is a must. Libertyville gets an average of 38.4 inches of snow per year. This figure is significantly higher than the national average. The area also experiences 35.8 inches of rainfall annually. Throughout the year, there are approximately 186 days of sunshine.
Hands down, summer is the best time of year to visit Libertyville. Average daily high temperatures are comfortable, ranging between 72F-83F June through September. On warm and sunny days, spending time at the beach on Lake Michigan, or at one of the area's lakes, is a top pastime.
Things to Do in Libertyville
Want to learn more about Libertyville activities? Discover top picks for the best things to do in Libertyville.
When looking to shop for leisure or your daily essentials, there are plenty of retailers nearby. Grab everything you want and need at popular destinations such as Butterfield Square, Red Top Plaza, Jewel-Osco, Oh Olive, and Trader Joe's.
View this post on Instagram
Whether planning a day for couples or with kids, MainStreet Libertyville is a charming and idyllic place to visit. Take a stroll through Downtown Libertyville to enjoy the area's historic architecture and locally-owned shops. The MainStreet Libertyville organization hosts dozens of events each year, and has worked to preserve the area since 1989.
158 E Cook Ave, Libertyville, IL 60048, 847-680-0336
Bask in Libertyville's warm and sunny days at Adler Memorial Park. Nestled along the Des Plaines River, visitors of the riverfront park can enjoy a myriad of amenities, including a nine hole disc golf course, the Des Plaines River Trail, a swimming pool, playground, and more.
Libertyville, IL 60048, 847-918-7275
One of the best family-friendly activities in Libertyville is the Bess Bower Dunn Museum of Lake County. Engaging and interactive, people of all ages can let their curiosity run wild. Popular exhibits include Prehistoric Lake County, An American Frontier, the Woodland Theater, and Innovations & Preservation.
1899 W Winchester Rd, Libertyville, IL 60048, 847-968-3400
More things to do in Libertyville:
Looking for more things to do in Libertyville? Libertyville Parks and Recreation manages several parks, community facilities, and a variety of fun programs. Want to know when to go trick or treating in Libertyville, IL, or when the next community parade will be held? Follow the Village of Libertyville events calendar for up-to-date information on upcoming events.
Libertyville Restaurants
Upon relocating to the area, be sure to dine at the best restaurants in Libertyville. Explore resident favorites to get a good idea for where to go first.
The Green Room Of Libertyville. Eclectic and funky, this Libertyville restaurant is a fun hangout for gathering with friends, or for a romantic date night. Embracing a fusion of global flavors — including Polynesian, Italian, Chinese, and beyond — every menu item is creative and delectable. The Green Room Of Libertyville, 624 Milwaukee Ave, Libertyville, IL 60048, 847-362-2292.
Milwalky Trace. Upscale yet approachable, diners are treated to thoughtful farm-to-table dinner service. Popular selections include caviar, seared foie gras, BBQ carrots, and house made potato gnocchi. Milwalky Trace, 545 N Milwaukee Ave, Libertyville, IL 60048, 847-247-8700.
Firkin. Open for lunch and dinner, patrons of Firkin enjoy an exciting and unique menu of American fare, wine, and over 100 beers. Firkin, 515 N Milwaukee Ave, Libertyville, IL 60048, 847-367-6168.
Jobs in Libertyville
Searching for jobs in Libertyville? Top employers in the area include Advocate Condell Medical Center, Brightstar, Hollister Incorporated, and Lake County. According to the U.S. Bureau of Labor Statistics, the top industries in the metro area include management occupations, chief executives, general managers, and marketing managers.
Payscale.com reports that the average yearly base salary in Libertyville is $73,000. The average hourly base rate in Libertyville is $20.14.
Libertyville Schools
Libertyville is part of the Libertyville School District. Many of the village's public schools have perfect or near-perfect ratings from GreatSchools.org. This includes Butterfield School, Libertyville High School, and Copeland Manor Elementary School.
Serving Libertyville students and residents is the Cook Park Library, which is located at 413 N Milwaukee Ave.
Libertyville Statistics & Information
County: Lake County
Area: 9.16 square miles
Zip code: 60048
Area code: 847/224
Elevation: 771 feet
Time zone: Central
Closest airport: O'Hare International Airport (ORD), 26.3 miles away
Libertyville IL Map
Explore more things to do, restaurants, and amenities with this map of Libertyville.

Pros & Cons of Living in Libertyville
Pro: Libertyville is a safe and peaceful suburban village.
Con: Libertyville is very cold and snowy in the winter months.
Pro: Warm and sunny summers.
Con: High cost of living.
Pro: Close proximity to Chicago and O'Hare International Airport.
At Federal Companies, we're experts in efficient and seamless moves throughout the Chicago metro area. Contact our Libertyville, IL movers today to start your journey.