The village of Downers Grove, IL can be found about 23 miles southeast of downtown Chicago. It is bordered by Darien, Lisle, Lombard, Oak Brook, Westmont, Woodridge, Oakbrook Terrace, and Wheaton.
Originally founded in 1832, the area of Downers Grove was established by a farmer named Pierce Downer who came from Vermont. The area grew slowly until it saw a population boost when the Chicago, Burlington and Quincy Railroad came to the village in 1864. It was officially incorporated as a village in March 1873.
The name Downers Grove has a strange spelling when you consider the missing apostrophe, which is still a mystery as to why that was decided.
Downers Grove is known for being home to its nine-hole Downers Grove Golf Course, which became the first golf course located west of the Allegheny Mountains when it was completed in 1892, and its amazing park district.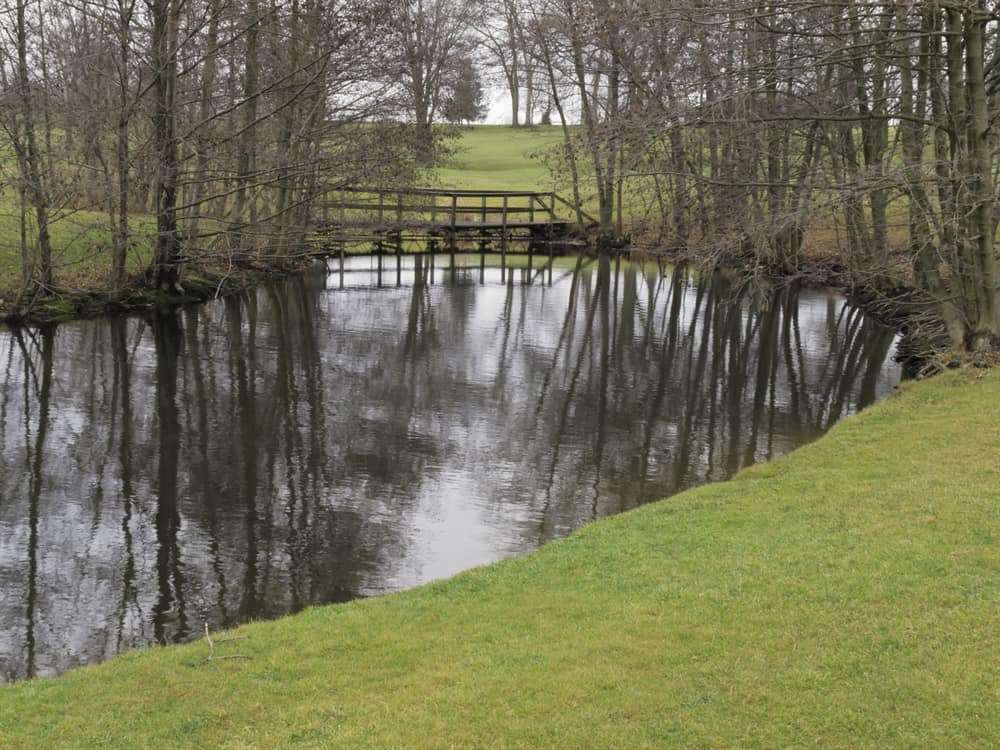 The most notable people from Downers Grove include My Chemical Romance band drummer Bob Bryar, Rise Against bass guitarist Joe Principe, baseball player Eric Jagielo, and Olympic ice hockey champion Cammi Granato.
As a great place to live, things to do and local demographics are parts of what to know before moving to Downers Grove.
1. People Living in Downers Grove, IL – Population & Demographics
How many people live in Downers Grove? The number of residents has slightly decreased in the past decade with fewer people relocating to Downers Grove since 2010. The current Downers Grove population is 49,470 with a median age of 43 years old.
Local Downers Grove demographics show minimal diversity with about 84% Caucasian, 6% Asian, 5% Hispanic or Latino, and 4% Black or African American. The gender ratio in Downers Grove is split between about 52% female and 48% male. The median household income in Downers Grove is $94,893.
Is Downers Grove a safe place to live? The crime rate in Downers Grove is about 37% lower than the national average and violent crime is about 75% less. Downers Grove is a safe place to live where people living there only have a 1 in 64 chance of becoming a victim of crime.
The Downers Grove Police Department protects and services residents living in Downers Grove.
2. Cost of Living in Downers Grove, IL
How much does it cost to live in Downers Grove, IL? The average cost of living in Downers Grove is about 20% higher than the national average and about 37% higher than the Illinois state average. Most expenses like groceries, transportation, utilities, healthcare, and the Downers Grove real estate market are more expensive.
The homeownership rate in Downers Grove is 77.6%. Downers Grove, IL homes for sale vary based on the needs and lifestyles. The average price of a home in Downers Grove is $405,000 with a 20% average down payment required for purchase.
There is a Downers Grove property tax rate of 2.220%, which equals out to around $8,991 per year for a $405,000 home.
The remaining 22% of people living in Downers Grove rent their homes and apartments. The average price of rent in Downers Grove is $1,581 per month, which is a 9% increase in the last year.
3. Downers Grove Neighborhoods
Where should you live in Downers Grove? There are a handful of nice and safe Downers Grove neighborhoods to choose from.
The local Downers Grove Parks & Recreation department operates nearly 600 acres of parks and other amenities around the community for residents to enjoy.
Lots of convenient shopping locations are available in Downers Grove at places like Walgreens, Target, Walmart, Dollar Tree, Butterfield Plaza, ALDI, Trader Joe's, and the Finley Square Shopping Center.
If you need to get from Downers Grove to Chicago, it's a 23-mile drive to the big city that takes about 35 minutes each way.
4. Downers Grove, IL Weather & Climate
The continental climate in Downers Grove leads to freezing, snowy winters and mild, warm summers.
The average temperature in Downers Grove is between the mid-teens and the low 30s during wintertime. Summers warm up to temps between the low 60s and upper 80s. Downers Grove weather also gets about 38 inches of rain per year along with 30 inches of annual snowfall.
5. Things to Do in Downers Grove
It's easy for residents living in Downers Grove to find fun things to do, top-rated activities, and local points of interest.
One of the best outdoor activities in Downers Grove is Patriots Park and its many amenities. The local park offers visitors a variety of nature trails, a small pond, and a handful of play areas for children.
Patriots Park, 501 55th Pl, Downers Grove, IL 60515  (630) 963-1300
View this post on Instagram
A can't miss thing to do in Downers Grove is Classic Cinemas Tivoli Theatre, the city's best spot to catch a movie. The highly-rated theatre was opened back in 1928 and plays both new and classic movies so you can keep up with pop culture.
Classic Cinemas Tivoli Theatre, 5021 Highland Ave, Downers Grove, IL 60515  (630) 968-0360
Additional Downers Grove Attractions
6. Downers Grove Restaurants
Before moving to Downers Grove, you'll want to make sure the community has plenty of great local restaurants for you to enjoy.
View this post on Instagram
One of Downers Grove's best places to eat is Chama Gaucha Brazilian Steakhouse, the top choice for local meat lovers. Their menu boasts a mouthwatering spread of steaks including picanha, ribeye, filet mignon, fraldinha, and more.
Chama Gaucha Brazilian Steakhouse, 3008 Finley Rd, Downers Grove, IL 60515  (630) 324-6002
Ranked among the top restaurants in Downers Grove, The Baked Apple Breakfast Co. is the best place to get your morning started. Stop by for a delicious plate of pancakes, omelets, French toast, eggs benedicts, and plenty of other options.
The Baked Apple Breakfast Co., 1224 Ogden Ave, Downers Grove, IL 60515  (630) 515-9000
7. Jobs in Downers Grove
The average salary in Downers Grove is $67,000 per year. There is a 5.0% state income tax rate in the area. Downers Grove has an unemployment rate of about 4.7%.
If you're on the lookout for Downers Grove jobs, you'll be glad to know that the village offers plenty of opportunities for your career. Some of the best places to work in Downers Grove are:
Dover

Advocate Health Care

HAVI
Indeed is another great place to find listings of jobs in Downers Grove.
8. Downers Grove Schools
There are more than 11,872 kids between the ages of 0 and 18 years old living in Downers Grove, which makes up about 24% of the population. With safe communities and a reliable education system, many people feel Downers Grove is an excellent place for families to live.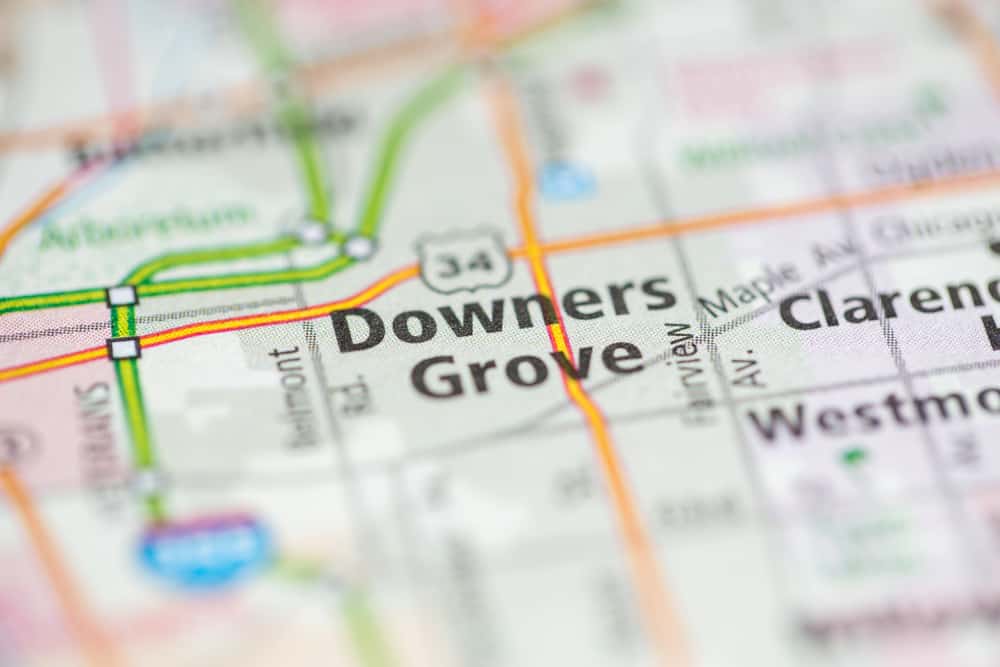 With its own Downers Grove GSD 58 School District, the most trusted schools in Downers Grove include:
Fairmount Elementary School

Lester Elementary School

Lakeview Jr High School

Herrick Middle School

Comm High School Dist 99

North High School

(ranked among the top 50 high schools in Illinois)
While there aren't any colleges or universities in Downers Grove, the College of DuPage is located only a few miles away.
Young students and other residents living in the area have full access to the free Downers Grove Public Library as well.
9. Downers Grove Statistics & Information
The village of Downers Grove takes up about 14.5 square miles in the southeast portion of DuPage County in Illinois. Local zip codes in Downers Grove are 60137, 60148, 60515, 60516, 60517, 60523, 60532, 60559, and 60561. Phone numbers in the area have 331 and 630 area codes.
The time zone in Downers Grove is Central Standard Time (CST), which then switches to Central Daylight Time (CDT) during daylight savings time.
Downers Grove has an elevation of 705 feet above sea level.
Map of Downers Grove, IL
It's easy to find plenty of other things to do, restaurants, and beyond with this helpful Downers Grove map.
Living in Downers Grove Pros & Cons
Pro:

There are safe and comfortable neighborhoods in Downers Grove to match any lifestyle.

Pro:

Enjoy easy access to plenty of local attractions and activities.

Con:

The cost of living in Downers Grove is a bit higher than national and state averages.
Moving to Downers Grove, IL
Have you found enough reasons to move to Downers Grove? If you're in need of a helpful crew of top-rated Downers Grove movers, look no further Federal Companies! Get in touch with our team today at (800) 747-4100 or fill out the Request a Quote form on this page for a free moving estimate!