How to Become a Missouri Resident
Are you studying, working, or living in Missouri – or just thinking of moving there? If so, you might as well reap all the great benefits of becoming a Missouri resident! When you become a resident of Missouri, you'll be able to participate in elections, save thousands of dollars on education by paying in-state tuition, and file your taxes in Missouri which is known to be taxpayer-friendly compared to other states. There are many benefits when you become a resident of Missouri.
​​Establishing residency in Missouri means you are going through the process to become a citizen of the state of Missouri. Becoming a citizen of our state means you need to document that you've been here, that you've earned a certain amount of money here and that you have obtained certain state documents, such as a Missouri driver's license.
In this guide, we'll cover how to become an MO resident, and specifically discuss how to establish residency as a taxpayer or student.
When Can I Declare Residency in Missouri?
You are considered a Missouri resident by having a presence within the state for A) the primary purpose of retirement B) full-time employment or C) for at least twelve consecutive months. You'll also need proof of intent to make Missouri a permanent home for an indefinite period of time. Once you've provided the necessary documents for proof, you are considered a Missouri resident if you are not domiciled in Missouri but have permanent living arrangements in Missouri and spend more than 183 days in the state– or six months out of a 12-month period.
Considering your current or future situation, here is a chart you can follow in order to help you determine if or how you qualify to be a resident in the state of Missouri.
Establishing Your Missouri Residency: Step-by-Step
Step 1: Demonstrate and Prove Your Intent to Become a Missouri Resident
While there is no required application or form to complete in order to become a Missouri resident as a non-student, you must demonstrate that you are going to stay in Missouri and will begin to establish yourself as a permanent resident.
To prove your intent to become a Missouri resident, you must have at least one of the following:
Be renting or buying a house or apartment in Missouri
Be employed within the state of Missouri
Have a business located in Missouri
Have children who attend a Missouri primary or secondary school
Be registered to vote in Missouri
Additionally, if you are a student attending the university, an application form is required and you must also:
Prove that you have physically resided in Missouri for at least one full year prior to the first day of classes for the semester for which you are petitioning. This can be a residential lease agreement.
Show that you rely on in-state sources for your financial support.
Step 2: Make Sure You Meet Missouri Residency Requirements
There are several requirements you must meet to be considered a resident of Missouri.
Along with satisfying the requirements above, keep in mind that you won't be considered a resident of Missouri until you've spent more than 183 days there. This is one of the most crucial steps to becoming a Missouri resident. Excluding bank holidays like Thanksgiving, Christmas, and spring breaks, you are only allowed a maximum of 14 days outside of Missouri between May and August. Failing to do so will disqualify you from gaining Missouri residency.
Missouri Residency for students:
In order to receive in-state tuition, your institution may require varying documents and requirements. Nonetheless, almost all college institutions in Missouri require you the provide proof of the following:
Financial independence
Missouri driver's license, Missouri automobile registration, or Missouri voter registration
Within Missouri, proof of earning at least $2000 of taxable earned income
Having lived in Missouri for at least one full year
Student Missouri residency requirements are discussed in Missouri's Code of State Regulations.
Step 3: Fill Out a Missouri Residency Application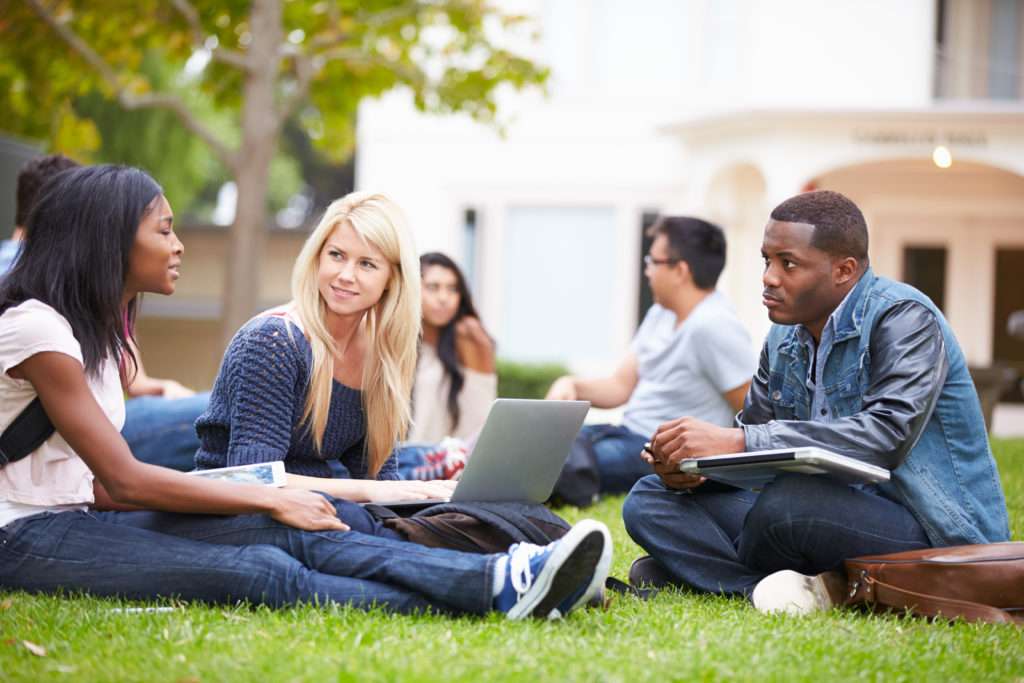 For students: After you've met all the Missouri residency requirements, you can go ahead and apply for residency.
Your College or University typically has its own application which can be found at the registrar or financial aid offices. Here, you can connect with experts in residency who can answer specific questions about becoming an MO resident.
At Missouri State University, there is a required starting fee of $250.00 when submitting a petition form. This fee covers the cost of processing your supporting documents and residency petition. Take note that changing your residency may affect your previous financial aid or student loans, so make sure you discuss this with the Student Financial Assistance Office beforehand.
If attending MSU, make sure to review the Missouri residency checklist prior to submitting your MO residency petition. There are 12 months of documentation required in the Missouri residency petition process. This period starts 12 months before the desired semester you are wanting to petition for MO residency.
Step 4: Be Patient & Follow the Missouri Moving Checklist
For students: After you live in Missouri for at least 12 months and submit your Missouri residency application you can expect to wait another 6-12 weeks for processing and approval. Of course, the process times vary depending on the institution. You can reach out to your college or university to inquire about the standard timeline for approvals. You can also contact your registrar's office or financial aid if you haven't heard back from the college or university in a reasonable period of time.
Step 5: Celebrate! You Made It! You are a Missouri Resident!
As soon as your MO residency status has been approved, it's time for a toast! Now that you're an MO resident, you'll have access to a variety of state programs, benefits, and our state's low tax rates. Congratulations! Becoming a resident is a long and tiresome process, but you made it!
As you already know, being approved for residency is just the beginning of the entire Missouri moving process– but it's still a big start! There are a lot of steps, applications, and overall responsibilities to be taken care of after the fact– many of which must be completed within a certain time frame after becoming a resident. In order to properly follow the Missouri moving requirements as a new resident, here's a checklist to get you started:
Missouri Residency Exceptions and Special Cases
There are always exceptions to the rule whether you're establishing residency for tax purposes or as a student.
Missouri out-of-state-income: If you're a Missouri resident receiving income from another state, you are eligible to claim a credit for tax paid to that state by completing Form MO-CR. You must submit a copy of the other state's return and all W-2 forms with your Missouri tax return.
Child Custody: Assume your husband or wife tries to move your children out of Missouri immediately after moving there. To ensure the court in Missouri has jurisdiction over the children, you decide to file for divorce. In this case, a parent has to reside in Missouri for at least 90 days immediately before filing for divorce– that's half of the time required to be declared a Missouri resident.
Congratulations once again and welcome to your new state! Whether you're interested in living in St. Louis, another one of Missouri's largest cities, or a small town in the countryside, the state of Missouri is overall a great place to live and raise a family. It's full of welcoming people, an affordable cost of living, and beautiful natural landscapes! Located in the Midwestern region of the U.S., Missouri is home to fertile plains, lovely rolling hills, peaceful parks, and the iconic Lake of the Ozarks. Regardless of if your stay in Missouri is only temporary or you're planning to grow old here, there are so many wonderful things that MO has to offer!
Need help relocating to a new place of residence? Federal Companies has over 107 years of experience! Our expert team of 200+ employees will ensure your change of location is as stress-free as possible. Contact Federal Companies today for a free quote!