St Louis, MO sits right on the Mississippi River that separates Missouri and Illinois and is brimming with culture, entertainment, and beautiful neighborhoods. For sports fans, the city is home to MLB's St Louis Cardinals of MLB, the NHL's St Louis Blues, St Louis City SC of Major League Soccer, and the XFL's St Louis BattleHawks.
Choosing the best home inspectors in St Louis is an important step in the home buying process. After you've purchased your dream home in St Louis, the last thing you want to uncover is an unwanted surprise. St Louis home inspections can uncover any serious defects that may be deal-breakers. They give you a qualified report on everything from the roof to the plumbing and structure. This guide to the top St Louis home inspectors will give you the knowledge you need to hire the best one for you.
How to Find a Home Inspector in St Louis – Tips & What to Look for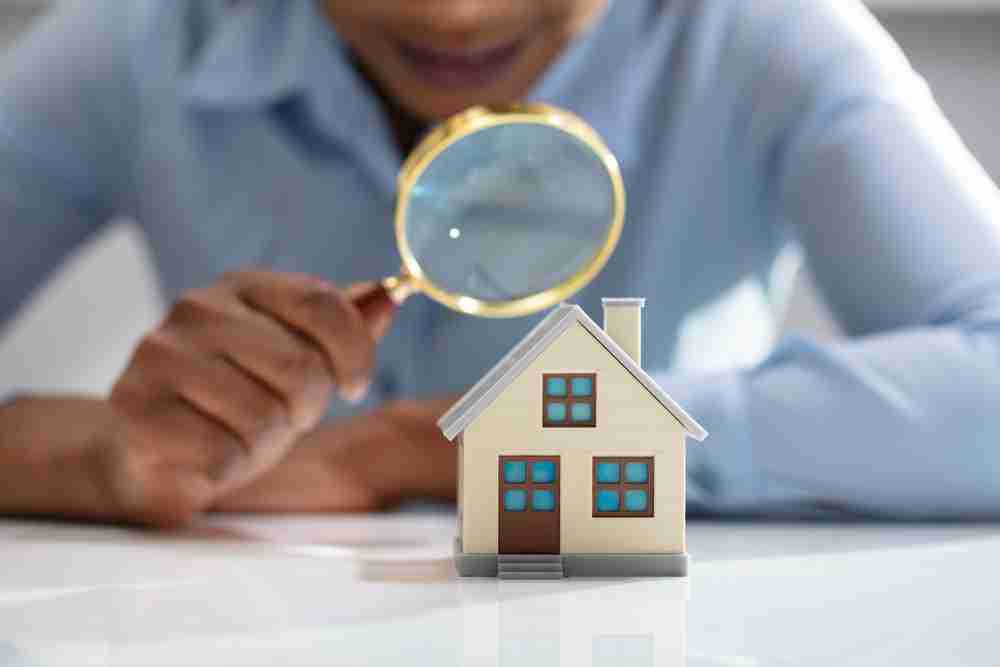 Because all St Louis home inspectors are not the same, you want to find one that you can trust to do a thorough job and reveal any problems or potential issues. Some things that you should consider when booking a St Louis home inspector are:
Missouri is a non-regulated state, which means no prerequisites or licensing are needed to become a home inspector in the state. However, the best home inspectors in St Louis will have completed training and become certified by organizations such as ASHI or InterNACHI. These organizations also off ongoing education that the top home inspectors in St Louis take advantage of. Hiring an ASHI or InterNACHI-certified inspector ensures that you are getting a qualified professional who meets the highest standards.
The best home inspectors in St Louis are members of nationally recognized organizations, such as InterNACHI or ASHI. As members, they must adhere to laws related to the profession, including Missouri regulations for trade practices and consumer protection.
When you hire an experienced St Louis home inspector, you know they've inspected many homes, have seen a range of issues, and will know what to look for when inspecting your home.
Advanced certifications, training, or education
If you are buying an older home or one with unique features, hiring a home inspector with additional certifications, training, or credentials is important. You might want to hire a home inspector that has a home engineer's license, chimney inspector certification, or previous construction experience.
After whittling down the field of home inspectors based on qualifications, look for these things:
What the inspection includes
Check if the inspector uses thermal imaging to find hidden leaks or drones to check the condition of the roof. If so, do they cost extra? Always ask for a sample report to see how detailed it is. This is a good way to compare home inspection companies.
Reviews from past clients on sites such as Google and Yelp offer you valuable insight into the quality of work a home inspector does.
Be leery of a realtor who recommends a home inspector to you because the home inspector might intentionally overlook issues to continue getting referrals from the realtor.
A home inspector that offers renovation or repair services
In contrast to a home inspector that might intentionally miss something to stay in good standing with a realtor, a home inspector that offers renovation or repair service might tell you about things that need repair when they don't just to get more money out of you.
What Does a Home Inspection Cover?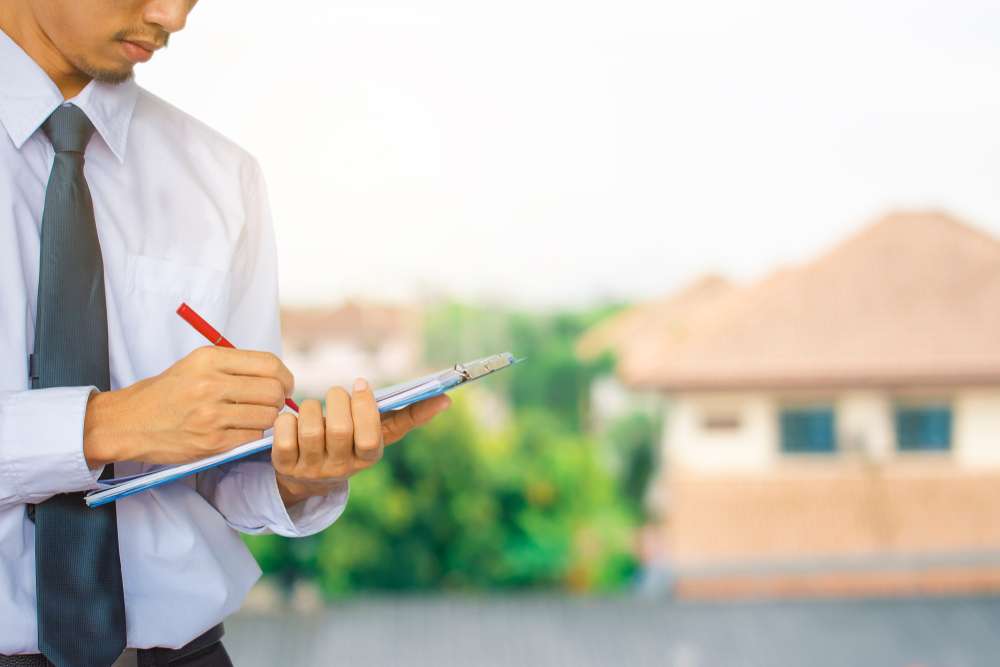 Typically, a St Louis home inspection covers all major mechanical systems, structural integrity, cosmetic features, and other aspects of the house. This includes the heating and cooling systems, electrical, plumbing, roof, windows, walls, doors, wood destroying insects, foundation, and more. The home inspector gives you a detailed report of their findings. You should always be present during a home inspection to see what the inspector is looking at and to ask questions during the process. 
Brewer Inspection Services | Interior and Exterior Safety Inspections in St Louis
Brewer Inspection Services has been in business since 1990, providing over 40,000 examinations of the physical structure and major systems of St Louis homes per ASHI standards. Inspections include roof, foundation, heating and central air, plumbing, electrical, attic, insulation, walls, ceilings, floors, windows, and doors.
Brewer Inspection Services has an impressive 4.9-star rating on Google, with over 100 reviews, and a 5-star rating on Yelp. They are ASHI certified, locally owned, and are one of the most trusted and experienced home inspectors in St Louis.
Address: 1011 Howard George Dr, Manchester, MO 63021
Phone number: (636) 391-0091
STL Home Inspection Services is owned and operated by an InterNACHI Certified Master Inspector with 15+ years of experience. Their comprehensive inspections include roof, exterior, foundation, structure, heating, cooling, plumbing, electrical, fireplace, attic, insulation, ventilation, doors, windows, and interior. In addition, they offer Radon Testing, Gas Line Safety, Sewer Scopes, Termite Inspections, Mold Sampling, and Thermal Imaging.
STL has over 150 reviews on Google and a 4.9-star rating, as well as a 5-star rating on Yelp. Whether you're buying a new construction or a historic St Louis home, you can count on STL.
Address: 222 S. Meramec Ave, Clayton, MO 63105
Phone number: 314 805 2137
The team at Apple Inspections is ASHI certified, NRPP-NEHA certified for Radon Measurement, and has Level 1 Thermography Certifications from ITC. Their home inspection service includes foundation, roofing, porches and decks, attic, electrical, plumbing, doors and windows, heating and air conditioning, ventilation, and fireplaces. Additional services such as Radon testing, infrared inspections, termite inspections, and more are also available. 
Apple is a 5-Star Google, Yelp, and Angie's List-rated inspection company with over 25 years of combined home inspection experience,
Address: 7917 Silver Pine Dr, St Louis, MO 63129
Phone number: (314) 392-9313
The ASHI-certified home inspectors at Sage visually inspect the exterior, roof, structure, water control systems, insulation and ventilation, interior, electrical, HVAC, plumbing, fuel services, appliances, and environmental systems of your home. They also offer termite, Radon, gas, well, septic, mold, and sewer inspections. They provide you with a comprehensive report and make sure you understand the condition of the property.
With 30 years of experience and a 4.9-star rating on Google, Sage is a trusted name in St Louis for home inspections.
Address: 10566 Tamara, St Louis, Missouri, 63128
Phone number: (314) 704-6834
You can trust Clear Path's ASHI Certified professional inspectors to provide the highest quality inspections. With a combined 60 years of experience inspecting new and old home construction, and training with the American Society of Home Inspection standards, Clear Path has the expertise you need. They also are certified wood-destroying organism inspectors, Infrared Certified Level 1 Thermographers, Radon testing certified, and certified chimney inspectors. 
Clear Path is a Google 5-star-rated company with over 200 reviews. The company is built on trust and integrity, ensuring every customer has the information they need to make one of the largest investments in their lives.
Inspection Cost:
Building inspections with free infrared camera scans starting at $360
Commercial inspections starting at $700
Warranty inspection $360
Two-family inspection $520
Walk and talk inspection starting at $200
Address: 3405 Pestalozzi St Saint Louis, MO 63118
Phone number: (314) 332-6008
HomeCheck Inspection Service is an award-winning company that has been in business helping home buyers for over 20 years in St Louis. HomeCheck is owned and operated by a qualified ASHI member who also has a degree in Commercial Engineering and Design and over 38 years of experience in the contracting and construction industry.  HomeCheck earned the Angie's List Super Service Award from 2012-2021 and has many 5-star reviews on Google. 
HomeCheck gives you a complete, thorough home inspection from foundation to roof and answers any questions you have. They offer termite, Radon, gas, sewer, and drone services as well. HomeCheck takes time to explain findings, so you can have peace of mind that your new home is sound. Their customer Service is second to none, providing you with the best possible experience before, during, and after the inspection.
Address: 730 Woodside Creek Dr. Festus, MO 63028
Phone number: (636) 936-8706
Map of Home Inspectors in St Louis
St Louis Home Inspection FAQs
How much does a home inspection cost in St Louis, MO?
The cost of a home inspection in St Louis ranges from about $240 to $570. The average cost of a home inspection is $400. Prices may differ depending on the age and size of the home.
What does a home inspector do?
A home inspector conducts a thorough inspection of all major mechanical and structural systems of the home, including plumbing, foundation, roof, attic, fireplaces, air conditioning, and appliances. They also inspect the interior and exterior of the home.
What does a St Louis home inspector look for?
An experienced St Louis home inspector looks for any issues with the home, including plumbing, electrical, structural, exterior, and interior.
Any of the Missouri licensed home inspectors on this list will provide the top-quality, detailed inspection services you are looking for. If you've found your dream home in St Louis, call Federal Companies at 800-747-4100 for your free moving quote. We have the experience and expertise to handle all your moving needs!