Ready to make your move to the Windy City? Known for its delectable deep dish pizza, towering skyscrapers, and cozy residential suburbs, Chicago is a marvelous place to call home. Due to the wide variety of properties available in the area and the rapidly changing weather that the area experiences year-round, getting a home inspection as a prospective home buyer or seller is crucial.
Brand new to the benefits of an Illinois home inspection? Check out the myriad of benefits offered by these inspections, as well as a list of the best Chicago home inspectors.
How to Find a Home Inspector in Chicago – Tips & What to Look for
What should you search for before hiring a Chicago home inspector? Knowing what to look for when performing your search is key in selecting a top-rated Illinois licensed home inspector. Explore some of the non-negotiables when looking for a home inspector to perform your upcoming service.
Proper training, licensing, and insurance
The State of Illinois regulates all home inspectors. To become licensed, an individual must complete 60 hours of state-approved training, as well as several other requirements. Additionally, every state-licensed home inspector must complete at least 12 hours of state-approved continuing education every two years. Among all of the states, Illinois has some of the strictest requirements.
Earning a home inspector's license in Illinois requires the completion of the following: 
A 60-hour Illinois-approved home inspection course

Five successful mock inspections

Passing grade on the Illinois Home Inspection Exam

$250 paid application
Due to the risks involved with the profession, it is also strongly recommended that all Chicago home inspectors have liability insurance to cover any damage that may occur on a client's property.
Trade organization memberships and certifications
On top of having the proper licensing and training required of all Chicago home inspectors, professionals who go the extra mile to obtain special certifications and memberships are some of the industry's best. What organizational memberships should you look for when browsing Chicago home inspectors? The top two in the industry are InterNACHI (arguably the most popular) and ASHI.
Experience level
As with all professions, experience is one of the most valuable teachers. Hiring an Illinois licensed home inspector with years of on-the-job experience will often yield the best results. These individuals have seen it all, and know what hidden things to look for that less experienced home inspectors may not yet know.
Availability of sample reports
Some of the best Chicago home inspectors know what questions you're going to ask before you ever ask them. One of the biggest questions they get asked is, "what is included on your inspection report?" To answer this question, many Chicago home inspectors put a sample report on their website for prospective clients to review in advance.
Exceptional client reviews
Hands down, online reviews are one of the best ways to verify that your home inspector in Chicago will meet (or even exceed) your expectations. Peruse websites such as Google and Yelp for the latest customer reviews, and to check a company's overall review score (out of 5). You should also visit the business's website to read through client testimonials that were submitted to the company directly.
What do home inspections cover?
Home inspections encompass a full tour and inspection of the inside and outside of your property. Inspectors generate a detailed report on the condition of all elements of a home – including the roof, electrical, HVAC, foundation, gutters, plumbing, septic system, flooring, walls, and much more.
Boasting an impressive 5-star rating on Google Reviews, Sabreezz Home Inspection is an industry leader in the Chicago area. All home inspections performed by the team are backed by the InterNACHI 90-day buyback guarantee. Sabreezz is available to perform standard residential and commercial inspections, which includes a complete pass/fail inspection of the interior and exterior of the real estate. They also offer a list of ancillary services, including termite, sewer scope, mold, and thermal inspections.
Home Inspection Star Inc.
| Professional and Affordable Chicago Home Inspections
Phone: 773-960-1342

Cost: Upon request
Over the years, Home Inspection Star Inc. has been awarded numerous accolades for their superior service. Named as one of the top-three best Chicago property inspectors in 2020, and the 2021 best home inspector in Chicago by Expertise, this company knows what it takes to deliver an amazing experience. Standard inspections include a full electrical, plumbing, roof, and interior/exterior assessment. They can also inspect multi-units, condos, and commercial properties. Add-on services include mold and radon testing.
Phone: 312-544-9180

Cost: Base fee of $525
Detailed, trustworthy, and relentless on providing an outstanding customer experience, Chicagoland Home Inspectors Inc. is another excellent choice for home buyers and sellers. With countless positive reviews from past clients, and an unmatched commitment to client satisfaction, finding the services you need with this company is a breeze. Currently, Chicagoland Home Inspectors Inc. offers standard home inspections, as well as seller/listing inspections, chimney scans, radon testing, and more.
Phone: 847-926-4663

Cost: Upon request
Aimed at empowering every client with the education they need to buy and sell a home with confidence, Windy City Home Inspection goes above and beyond the basics of home inspection. Veteran owned and operated, this company has attained a fantastic 4.9/5 rating on Google Reviews. During their 24 years in business, Windy City Home Inspection has worked with 32,520 clients. For added peace of mind, they offer a 90 Day Limited Structural and Mechanical Warranty, as well as a number of other warranty programs. Windy City Home Inspection offers residential and commercial services, as well as add-ons such as radon testing, mold testing, termite and pest inspections, and sewer scopes.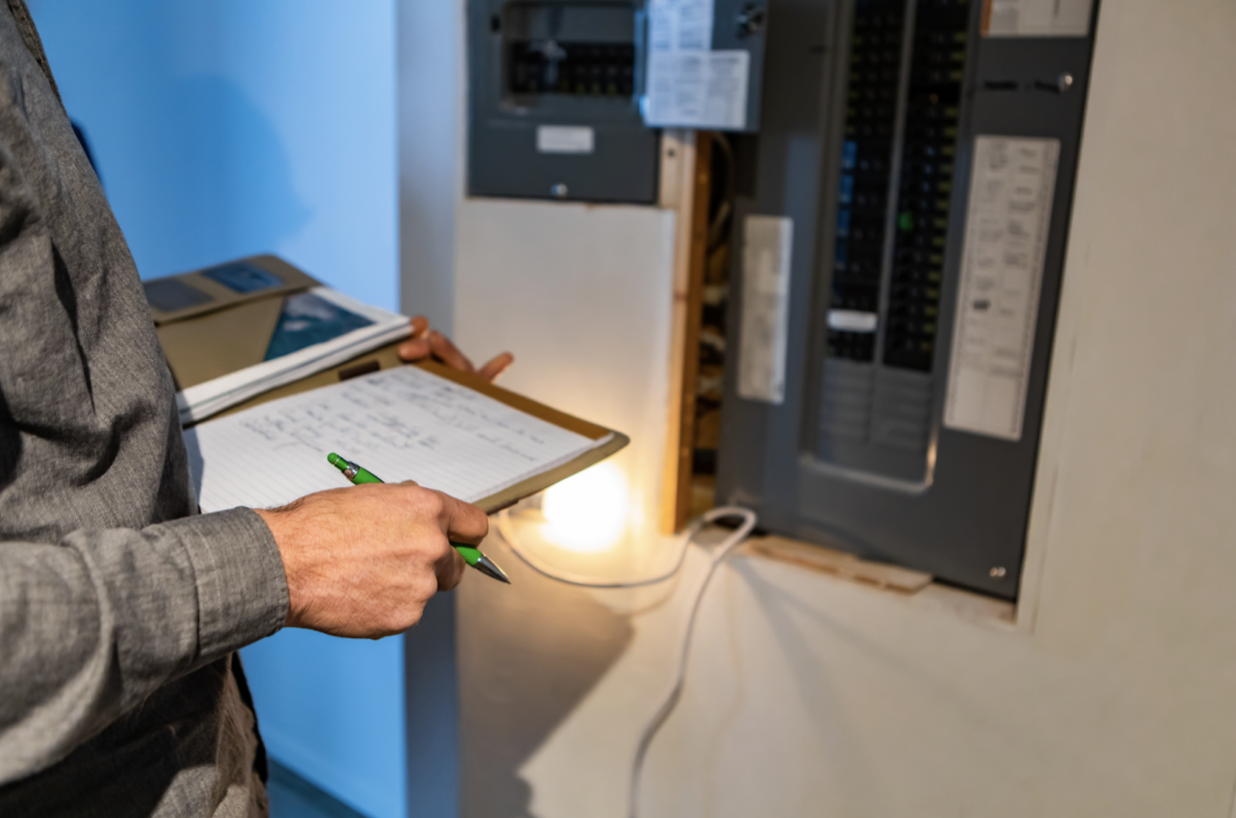 Expert Home Inspectors Inc.
| Fully Licensed, Trained, and Certified Chicago Home Inspector
Phone: 312-866-8800

Cost: Condos starting at $200, single family homes starting at $300
Expert Home Inspectors Inc. provides comprehensive home inspections of all kinds — including condos, townhomes, single family dwellings, and multi-family units – throughout the Chicago area. Maintaining an impressive 5/5 Google Review rating after 400+ reviews, it is easy to see why so many individuals put their trust in Expert Home Inspectors Inc. Above and beyond standard inspections, which examine real estate for overall safety, available services include sewer scope inspections, mold inspections, and radon testing.
Home Inspection Geeks
| Perfect Google Review Rating and Affordable Services
In Chicago's competitive market for home inspectors, Home Inspection Geeks stands out in name and reputation. Known by their tagline, "Diligent, Caring and a Little Nerdy", it is easy to see how committed this team is to making their clients happy. Some of the unique things offered by this company include a 100% Satisfaction Guarantee, Over 100 images and HD video of your inspection, and a home buyback guarantee.
Phone: 773-999-5548

Cost: Upon request
Led by Owner Nate Adams, Pillar to Post Home Inspectors is another one of the best and highest-rated Chicago home inspectors. Backed by the resources of a national team, those who are looking for excellent service and amazing pricing should reach out. Home inspection services and tools are available directly on the Pillar to Post Home Inspectors website.
Map of Home Inspectors in Chicago
Chicago Home Inspection FAQs
Who pays for the home inspection in Chicago?
Home sellers and prospective home buyers pay for home inspections as needed. 
How much does a home inspection cost in Chicago?
Depending on your needs and property size, the average cost of a home inspection in Chicago ranges between $250 and $700. Add-ons, such as termite inspections and radon inspections, can add to this total.
What does a Chicago home inspector look for?
Home inspectors in Chicago are detailed and meticulous in examining every property they inspect. Although there are variances in checklists, every inspector looks at common areas, including the HVAC system, electrical wiring, plumbing, flooring, roofing, foundation, windows, and more.
If you are planning on buying a home in the City of Chicago – or in one of the area's picturesque suburbs – it is critical to hire a top-rated Chicago home inspector. Once you've closed on your new home, make the relocation process a breeze by hiring our experienced and knowledgeable team at Federal Companies. From local moves to long-distance relocations, we can handle all of the heavy lifting and stressful duties on your behalf. Contact us today to get your custom, no obligation moving quote!