Moving is one of the most stressful events of adult life. It often involves huge life-altering changes like closing on a new home, relocating to an entirely new part of the country, signing leases, buying new furniture, hiring movers, and more. You have so much going on, the last thing you want to give your valuable time and energy to is getting rid of the perfectly good furniture you don't want to take with you. 
Getting rid of those big items like sofas and entertainment centers can be especially stressful. Just maneuvering them out of your house can be a big job. Transporting them somewhere else is another headache entirely. How can you dispose of furniture in St. Louis? You can donate your furniture in St. Louis! Donations can help someone else who is looking exactly for what you no longer need and many charities will come to your home to pick up the items!
There are many reasons why you'll want to donate second-hand furniture in St. Louis. Maybe you are concerned with the environment and would rather put your old furniture to good use instead of having it dumped in a landfill. And don't forget about that good old tax write-off in St. Louis you get for your donation! Don't forget to appraise your furniture fairly, get a receipt from the charity, and include all the details when you file your taxes. Appraising the furniture fairly means making sure you are writing off the fair market value – what someone would pay you today if they were purchasing it. You can find more information on the IRS website here – (it's called publication 561).
Now that we've covered the benefits of donating your furniture, let's find a place for you to schedule a furniture pick-up in St. Louis. Not all charities do this, and some don't even accept large items. Looking through all the different websites to figure out which ones will take your items and which ones will allow you to schedule a pick-up takes time. We don't do the actual furniture pickups for customers, but lucky for you, we have put together a donation guide with all the details you need about the top-rated charities in St. Louis. 
Society of St. Vincent de Paul St. Louis is an all-volunteer neighborhood support group made up of more than 3,400 trained volunteers who provided an estimated 343,000 hours of person-to-person and thrift store services. Their volunteer work includes home visits to those in need, including arranging utility and prescription drug assistance, providing food, thrift store vouchers and assisting with housing and transportation needs.
They accept many large items at their donation centers including large appliances that are less than ten years old and not powered by gas. The items must be in good, working condition and free of tears and rips. Please note that they do not accept entertainment centers or mattresses. All televisions must be kess than five years old. They have ten drop-off locations in the St. Louis area and you can click here to find the one nearest you. The Society of St. Vincent de Paul will also pick up large furniture from your home. They do not disassemble so make sure your furniture fits through doorways and that there is sidewalk or driveway access as they will not roll items over grass.  You can schedule a pickup by calling (314) 881-6006 or emailing donations@svdpstl.org. Calls are accepted Monday through Friday, 8am to 5pm.
1310 Papin St, St. Louis, MO 63103, (314) 881-6000
Habitat for Humanity St. Louis receives over 5,000 calls a year from people seeking homeowning opportunities. One of their main focuses is to build homes for low-income families who would otherwise be unlikely to afford them. The funds they make from their thrift store sales go directly to building homes locally for families in the St. Louis area.
Because of their mission, they can accept a wider range of items. Offering free furniture removal in St. Louis, they will also accept unused lumber, glass, and other construction materials in larger quantities. You can click here to see their full list of acceptable and non-acceptable items. Due to COVID restrictions, upholstered furniture must be pre-approved before a pickup can be scheduled. You can send pictures of your furniture for approval to matt@habitatstl.org. You will want to make sure your items are in good working condition or they will reject them. You can schedule a pickup by filling out their online form here. They are currently experiencing requests at a high volume, but you can expect to hear back within 48 hours. If you have any questions regarding donation pickup, you can give them a call at (314) 371-0400.  
3830 S Grand Blvd, St. Louis, MO 63118, (314) 371-0400
The Salvation Army is one of the best known charities in the country. They have various programs to help those who are battling addiction, the homeless, and the disabled. The money they make from selling donations goes directly to fund no-fee rehabilitation services in St. Louis. Due to COVID restrictions, they are not currently offering pick up services in St. Louis, but you can drop off your donations at several locations. You can check here by putting in your zip code to see if pick-up has resumed in your area and to find the location nearest you. 
They can accept some bigger items such as couches as long as they are not sectionals. The items you donate will need to be in working, usable condition. They will not accept items that are damaged and need repairs. To view a complete list of acceptable and non-acceptable items click here.
4121 Forest Park Ave, St. Louis, MO 63108, (800) 728-7825
MERS Missouri Goodwill | Multiple Furniture Drop Off Centers in St. Louis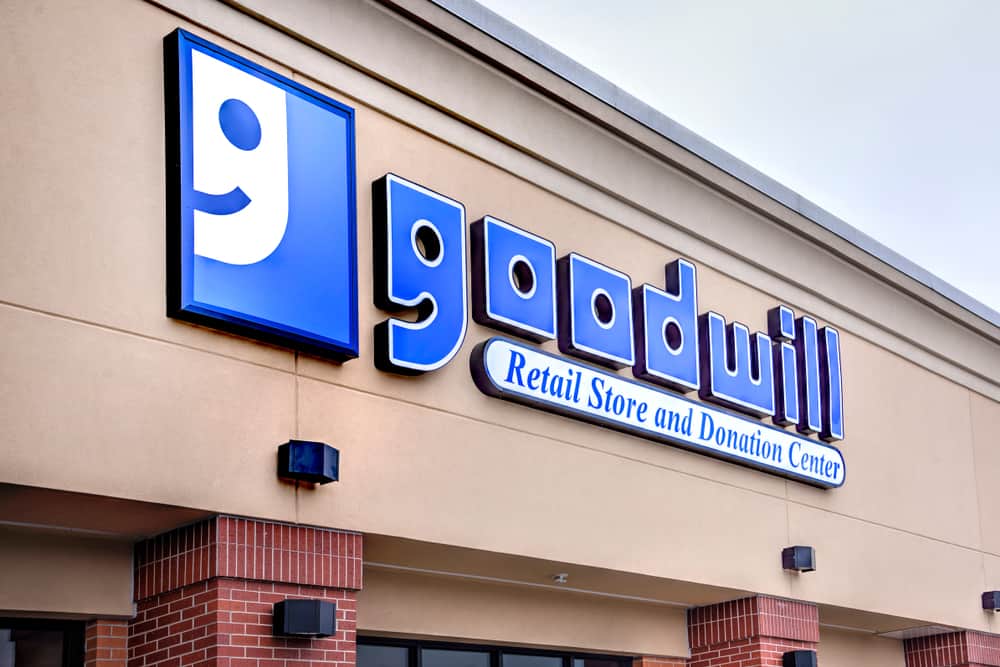 Goodwill has been around for decades helping people who face challenging barriers to becoming employable. They do this through programs that give people the tools to live more independently, career workshops, wellness centers, and more. They have many locations in the St. Louis area and you can click here to find the one closest to you. 
Goodwill will not accept furniture that is ripped, stained, or otherwise damaged or in need of repairs. They also have size limits on furniture so you will want to give the specifics to the  drop-off location to make sure your item can be donated. Currently, MERS Missouri Goodwill is not conducting pick-ups because of COVID restrictions, but check back with their website to see when they resume. 
4200 Forest Park Ave, St. Louis, MO 63108, (314) 371-1296
Home Sweet Home | Furniture Donation in St. Louis Offering Pick Up
If you're looking for charities that pick up furniture in St. Louis, Home Sweet Home is who to call. They help people transitioning to new living situations with needed furnishings and household basics. Home Sweet Home has an extensive list of items they do and do not accept which can be found here. Items can be dropped off Monday through Friday from 9am until 2pm. You can fill out their online forms to schedule a pick-up. Please note that they offer free outside pickup up to 20 miles from their warehouse location. If you need an inside location they charge $25. If your location is 21-30 miles from their warehouse, they will charge you $35.  You can select the appropriate form here. Make sure the items are easily acceptable on the ground floor of your home. Please note that there is currently a waitlist for pick up services and requests are processed in the order in which they are received.
290 Hanley Industrial Court, Brentwood, MO 63144, (314) 448-9838
Helping Hands | Accepts Smaller Furniture Items
Helping Hands helps families in need in the St. Louis area by offering a wide range of services including providing gentle used clothes and household items. The focus on families with babies and young children and providing them with enough items to get through those first years of parenthood. They also help these families reach longer term goals like permanent houses and job stability through their coaching program.
You can drop off your donation at any of their donation locations throughout the St. Louis area. If you wish to schedule a pickup, you can fill out their intake form here.
6728 Page Ave, St. Louis, MO 63121, (314) 514- 5987
Map of Furniture Donation Centers in St. Louis
Are you looking for an agency to do a pick up of your donated furniture? Please reach out to one of the agencies mentioned above. Do not call Federal Companies.
Are you looking up where to donate furniture in St. Louis because you're moving? If so, don't do it alone! Our top-rated moving company, Federal Companies, will help you get to your new residence quickly and efficiently! Give us a call at 800-747-4100 for a free quote today.